Minimal changes to the design mask significant mechanical upgrades for the 2017 Mazda 3, with the updated small car range arriving in Australia late in 2016.
UPDATE: So, what did we get right? Well, about half – Mazda fulfilled some elements of the mechanical upgrae predictions, with the new 3 including a torque vectoring system, but other upgrades like newer petrol engines and Apple CarPlay inclusion were – fascinatingly – not included in the final upgrade to the car.
That means the current 114kW 2.0-litre and 138kW 2.5-litre petrol engines carry over to the new upgrade.
Despite internal testing popping up on the blogs, Mazda scrapped Apple CarPlay and Android Auto from the updated infotainment for the new Mazda 3.
Read on and see what early industry predictions included for the car…and what we missed this time.
Original story of 27 July below.
With diesel power having been axed, the 3's petrol-only engine lineup will be updated to more modern 1.5-litre and 2.0-litre Skyactiv four-cylinder units seen in the MX-5.
A torque vectoring system will be added to the 3, which will improve handling in a range of situations. By subtly cutting torque, in spirited driving the 3's turning radius will be minimised – and on the highway, torque vectoring will reduce the need for constant steering input by the driver. Hat tip to Carscoops.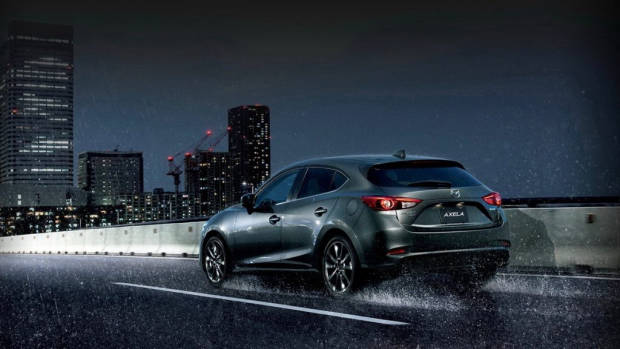 Outside, changes are limited to restyled bumpers and updated headlight graphics, plus a new colour.
LED headlights will be standard fit on high-spec models. Impressively, the new lights are fitted with an intelligent highway mode, which can selectively shut off banks of diodes to avoid blinding oncoming drivers – before switching back on.
Inside, an MX-5 style steering wheel is added, and there's new trim on the doors and dash.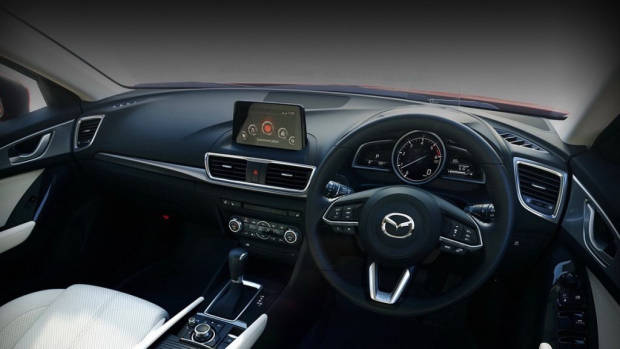 A source has told Chasing Cars that it is highly likely that Mazda will announce that the MZD Connect infotainment system will support Apple CarPlay and Android Auto connectivity.
Mazda have upgraded the 3's advanced safety technology, with a focus on improving its autonomous emergency braking – called Advanced Smart City Brake. The operating speeds have been improved, with ASCB able to function up to 80km/h.
The updated Mazda 3 will be launched to Australian media in the next month – and after that, we'll know more.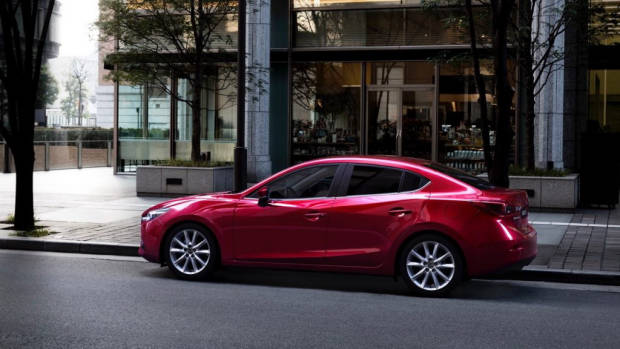 2017 Mazda 3 colours
Soul Red premium metallic
Machine Grey premium metallic
Eternal Blue mica
Sonic Silver metallic
Titanium Flash mica
Deep Crystal Blue mica
Jet Black mica
Snow Flake pearl