Volkswagen is looking to bring R performance versions of its popular Tiguan midsize SUV and fiesty new T-Roc small SUV to Australia as the local  appetite for performance SUVs continues to grow.
Australia is the third-largest buyer of Volkswagen's halo Golf R performance hatchback – a factor that the brand's local product planners are pushing to make the case for an expanded R range down under.
"It's definitely something that we are putting our hand up for," said Kurt McGuiness, Volkswagen Australia's public relations and brand experience manager. "Our plan is to have a three-pronged approach to our R models."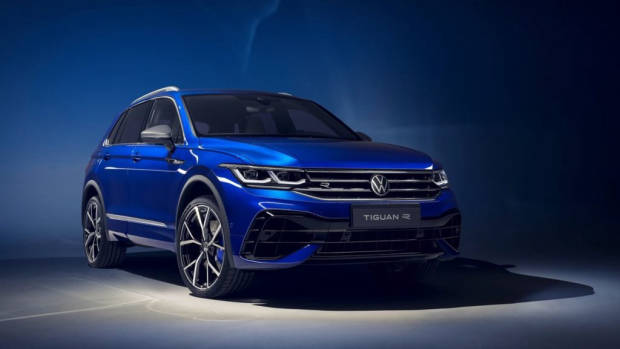 That approach would see the hotted-up T-Roc R and Tiguan R SUVs land in Australia in 2022 – around the same time that the next-generation Mk 8 Golf R hatchback and wagon are slated to arrive, and about a year after the next Golf GTI will arrive alongside its mainstream siblings early next year.
The T-Roc R was unveiled in early 2019, and utilises the same 2.0-litre turbocharged petrol four-cylinder engine as the Golf R, producing 221kW/400Nm in European guise. In Australia, though, it is likely our climate would limit the tune to around 213kW of power.
Previously, the T-Roc R was considered off the table for Australia due to the fact it is built with a mandatory petrol particulate filter (PPF) – but the Volkswagen Group's local opposition to introducing cars with a PPF reduced slightly with the introduction of the Skoda Superb Scout wagon which carries this new technology.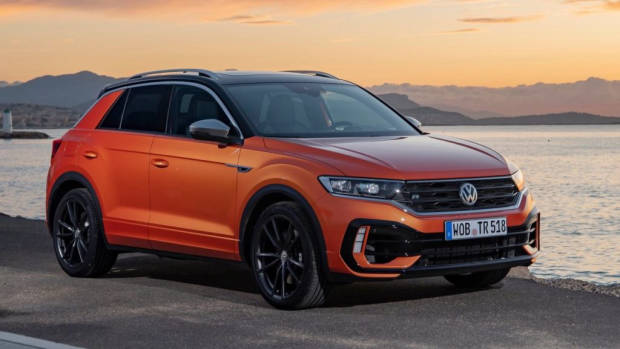 PPFs heighten the consequences of misfuelling with low-octane petrol fuel in Australia. Due to a lack of modern regulations, petrol sold locally with an octane of less than 95 RON can be too sulphuric to prevent a PPF from clogging up. However, premium 95 RON – and particularly 98 RON – typically carry sufficiently low levels of sulphur.
On the other hand, the Tiguan R puts out 235kW and 420Nm (in European spec) from a turbocharged 2.0-litre four cylinder engine and is complete with sporty looks and a practical body style. Features such as a 10.25 inch digital display, power seat and a luxury interior make the Tiguan make it a comfortable and fast place to be.
Mr McGuiness said the success of Volkswagen's R models in Australia – which previously included versions of the Passat sedan and wagon, and Touareg full-size SUV – was down to the all-round abilities of the brand's performance editions.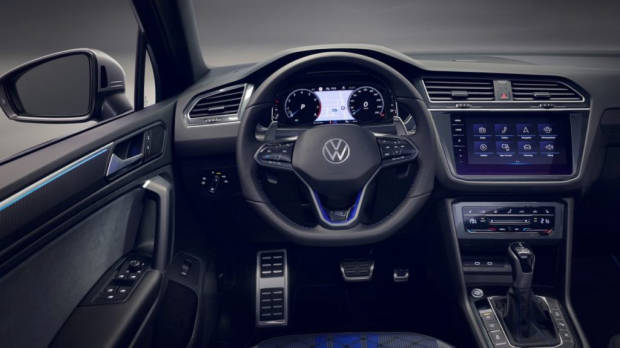 "I think what drives people towards that sort of car is that you can have your cake and you can eat it. We've got a car that does sub-5 second 0-100km/h times, but then is actually very practical and usable everyday."
"People who buy our cars – they use them for everything, so it's not 'you've got the weekend track car situation', – you've got your one car, and it does everything," McGuiness said of Volkswagen Australia's R customers
Australian buyers seeking a luxury performance SUV over $100,000 are spoilt for choice, but high-riding go-faster options at more affordable price points are few and far between.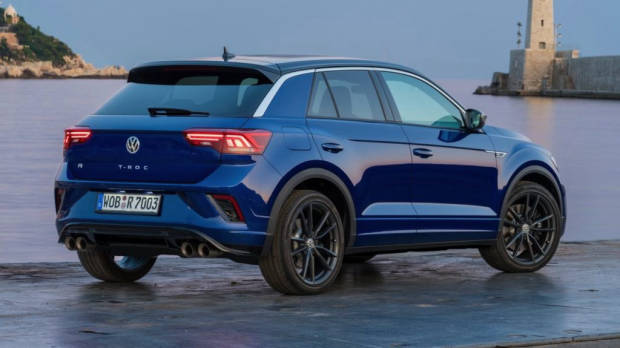 The Volkswagen Group offers a performance midsize SUV  offering in its Skoda Kodiaq RS model ($74,990 driveaway) which will compete with the Tiguan, but other manufacturers appear hesitant to put up a model to fight.
Hyundai have put their foot forward with the incoming Kona N model, which is expected to use the same 2.0 litre turbocharged unit in the i30 N hot hatch that makes 202kW and 353Nm and will be hooked up to an AWD system. The Kona N would square up closely with a T-Roc R in the Australian market.
The Korean brand has also hinted at the development of a hot Tucson N midsize SUV, likely making use of a 2.5-litre turbocharged four-cylinder engine. A fast Tucson would be a direct rival to the Tiguan R.
A final decision on Australian availability of the T-Roc R and Tiguan R is yet to be made.