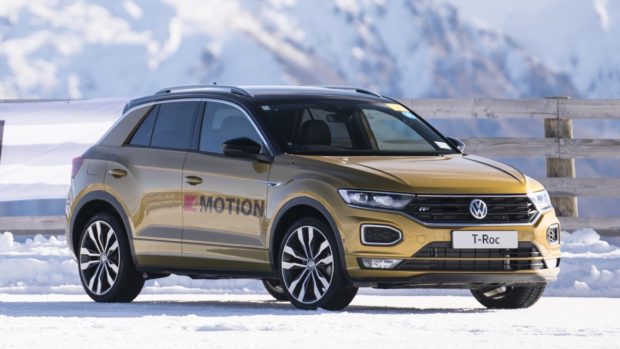 Come March 2020, Australians will finally be given the chance to purchase a Volkswagen T-Roc SUV. This Golf-sized crossover has been on sale in Europe for nearly two years but a variety of factors have meant it has been restricted from our part of the world, save for an allocation of four hundred cars that was sent to our friends across the ditch.
Our main Iain Curry drove an NZ-spec T-Roc on a closed track in Sydney earlier in the year, and came away with positive impressions. This month it was my turn to drive the same Turmeric Yellow T-Roc 140TSI R-Line, though my chance came atop a mountain outside Queenstown in Kiwi-land.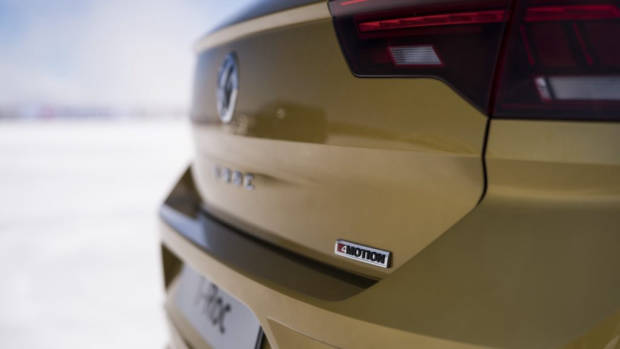 We were there mainly to sample Volkswagen's 4MOTION all-wheel-drive technology in a challenging and icy environment, but there was an extended chance to check out a hugely important new car for the brand.
Since the Tiguan moved up and out of the small car segment when the new version was introduced in 2017, Volkswagen have been without a little SUV and undoubtedly, they've suffered, with buyers flocking to Toyota, Mazda and Nissan or upmarket to the Audi Q2, BMW X1, or Mercedes-Benz GLA.
But by early autumn the brand will go from zero in this segment to two, with the Golf-sized T-Roc slated to be launched alongside the Polo-sized T-Cross. Mazda will simultaneously attempt to ruin VW's party with their new CX-30 small SUV (reviewed here).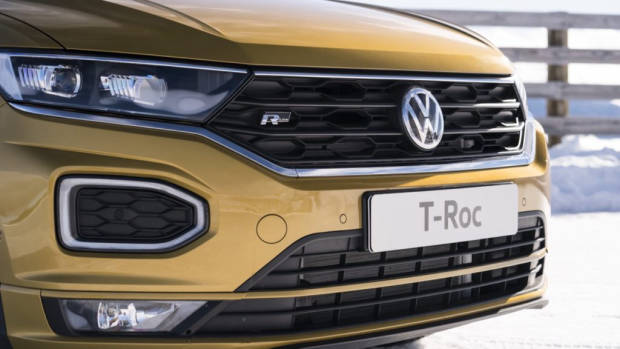 The differentiator between the Brothers-T – the T-Roc and T-Cross – is that this larger car of the pair will uniquely be available with all-wheel-drive.
AWD was part of the package on the high-spec T-Roc we drove, helping to deliver a healthy 140kW/320Nm of torque to the axle – or even the tyre – with the most grip.
Naturally a snowfield is not the most common environment for a small SUV to find itself but I'm happy to report that the T-Roc acquits itself very well when the going gets icy.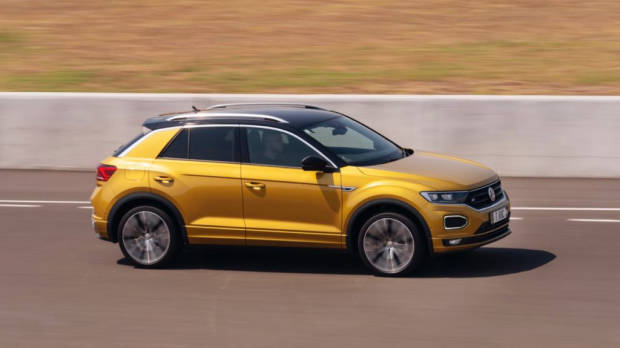 In fact the 140TSI 4MOTION is a downright hoot once you disable the stability control, with the short but tall body incredibly eager to get into big slides and keep them going by sending torque southward.
On the ice the T-Roc was actually considerably more entertaining than the Mk 7 Golf R which was also on hand, despite that low-rider packing 62% more power in NZ specification.
Light but direct steering differentiates the T-Roc from the Golf in any case, with a quicker and more faithful front end that should translate to fun driving dynamics on the road.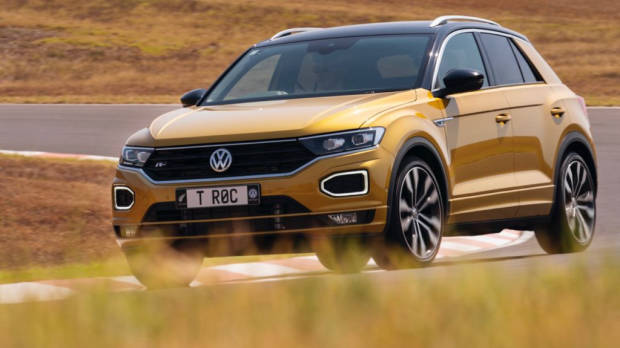 The suspension appeared to be fairly forgiving though the large 19-inch wheels may make the ride quality a little brittle on our broken pavement – but now we're guessing.
What we know, though, is that while the exterior is funky as, bro, the interior does not live up to Volkswagen's high standards for material quality.
A dash made up entirely of hard plastics joins hard doors in making the experience feel remarkably downmarket compared to the plusher Golf, Tiguan, and even Polo. Not everybody will care but we do; it's a rare ball-drop from Wolfsburg.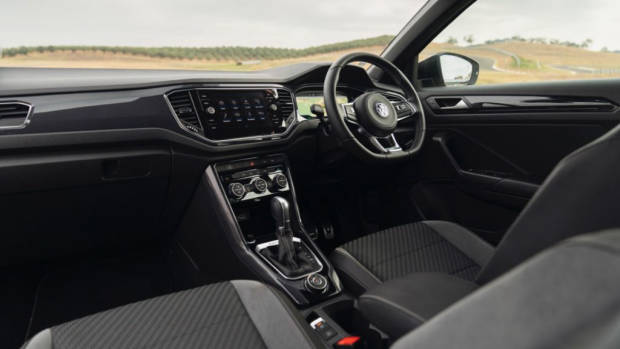 Thankfully the problems barely extend further than that. The interior is laid out well and the seats are comfortable enough, while the technology is tightly integrated and easy to use.
Back seat space is just enough – legroom is OK for six-footers but no better than that – but we appreciate the inclusion of air vents and a flip down armrest. The 392-litre boot is pretty good for the segment.
Volkswagen Australia have repeatedly indicated that expectations for T-Roc pricing should be somewhere 'sub-$40,000' but we wouldn't be surprised to see the top-end T-Roc R-Line priced right at that mark.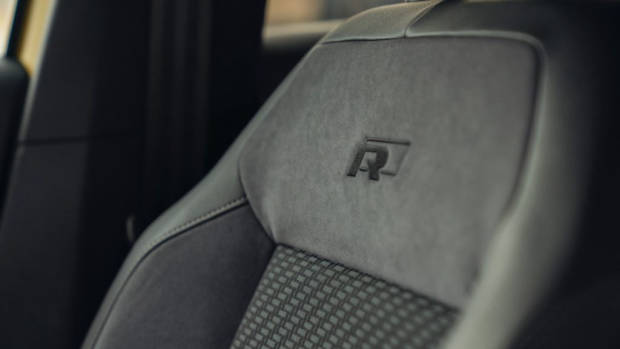 That will place the T-Roc in classic VW territory – a bit more expensive than mainstream players like the Toyota C-HR (reviewed here) but more affordable than the lower rungs of luxury cars in this space like the Audi Q2 (reviewed here).
We're not yet certain whether several engines will be offered on the T-Roc in Australia but the 140kW four-cylinder is definitely happening. We do know the T-Roc will be AWD-only for Australia while the T-Cross will fill the cheaper front-drive space, likely with an 85kW turbo three. The hotter T-Roc R remains a "probably not" for Australia due to our low-quality fuel.
Expect to see the T-Roc locally in nine months from now, in two or three trim levels with a particular focus on themes or moods for visual customisation.