The Volkswagen T-Roc small SUV range will be expanded next year, with the addition of a high-powered T-Roc R variant sharing running gear with the popular Golf R hot hatch.
The 2022 Volkswagen T-Roc R will crown the T-Roc lineup in Australia that currently consists of two turbocharged petrol variants: a 1.4-litre unit producing 110kW/250Nm, and a 2.0-litre 140TSI Sport grade making 140kW/320Nm..
The T-Roc R grabs the same engine as the 140TSI model but turns the wick right up to 220kW of power and 400Nm of torque – though final outputs are yet to be confirmed for Australia.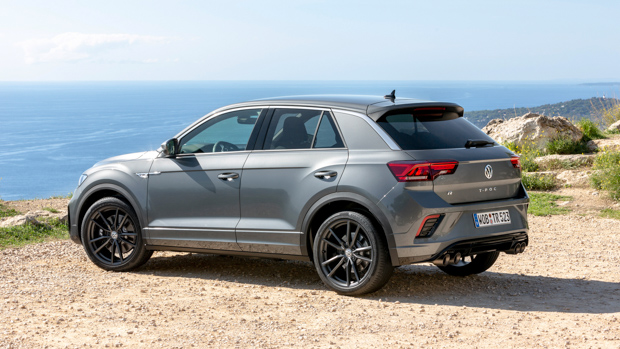 Initially announced for European markets in early 2019, the T-Roc R's journey to Australia has been a drawn-out one. Difficulties in homologating European-market Volkswagen products for Australia's dated NEDC emissions standards and sulphuric fuel has resulted in delays to a number of models, but the brand is now catching up in many areas.
"We are a big R market, and we're having a big R push next year," said Paul Pottinger, Volkswagen Australia general manager of corporate communications. "We'll certainly have the [Golf R] hatch, certainly the Tiguan R, certainly the T-Roc R, [and] almost certainly the [Golf R] wagon."
Next year will mark a major performance push for Volkswagen Australia, who are referring to 2022 as the "year of the R". The T-Roc R will be joined by the Tiguan R midsize SUV, which like the incoming Mk 8 Golf R hot hatch, will share the turbo two-litre petrol unit.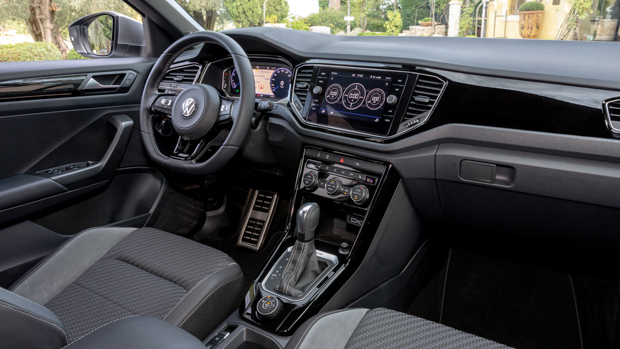 Each of the cars utilises a wet-clutch DSG dual-clutch automatic for rapid fire shifts and a 4MOTION all-wheel-drive system.
Other overseas R models, including the Touareg R plug-in hybrid and Golf R station wagon, are under close consideration for addition to the Australian R lineup in 2022.
Outside, the T-Roc R is differentiated from its more modest siblings by more aggressive front and rear bars, the fitment of unique 19-inch wheels, the availability of the signature R Lapiz Blue paint colour, and Volkswagen's new-style R badging on the grille and at the rear end. Quad tailpipes also give the T-Roc's performance aspirations away.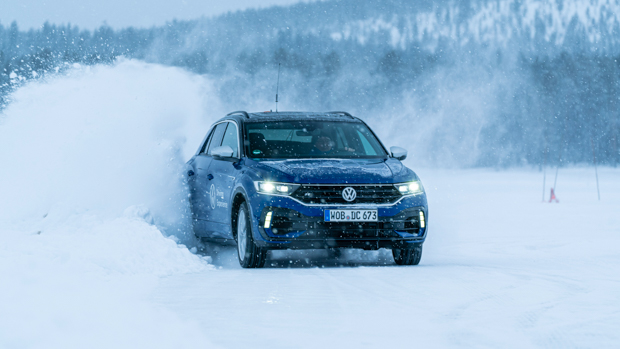 In the cabin, the T-Roc R nabs a beefier flat-bottomed steering wheel as standard, along with taller bolstering for the seats. Australian cars are likely to be fitted with black leather upholstery as the sole option.
Final engine outputs, standard and optional equipment and pricing is expected to be announced for the 2022 T-Roc R towards the end of this year.
Volkswagen T-Roc 2021: prices in Australia
All prices listed are before on-road costs.
T-Roc 110TSI Style: $33,990
T-Roc 140TSI Sport: $40,990