While Australia's appetite for SUVs continues to grow, the niche of performance wagons has proved itself to be something of a survivor.
The affordable fast wagon legacy in Australia is set to continue with Volkswagen indicating this week that the next-generation Mk 8 Golf R will once again be offered to Australians in both hatchback and estate form factors when the car arrives in 2022.
Speaking with Chasing Cars, Volkswagen Australia's public relations and brand experience manager Kurt McGuiness said he believed that despite the trend towards SUVs, there remained a market for fast wagons.
The Golf R is expected to sell similar numbers to its previous generation, with the Mk 7 shifting over 12,200 units in Australia. While only 13 per cent of those sales were for the wagon version, Mr McGuiness pointed out that the long-roofed option had not consistently been available for customers to buy.
The news comes as Volkswagen's Australian operations have stepped up their plans to bring two R-badged SUVs to Australia in the form of the small T-Roc R and the midsize Tiguan R.
"I would definitely say there will be a similar sort of appetite for the next generation [Golf R] and certainly our approach with the SUVs is [that] we want to give people more choice and more options," Mr McGuiness said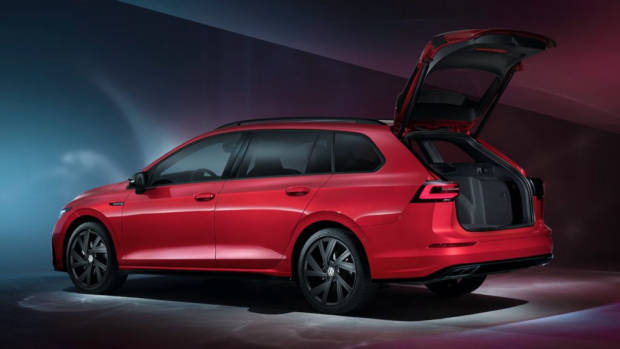 "The Golf R wagon has been a popular model," he confirmed, while acknowledging that expansion into R-branded SUVs was a necessity. "Certainly, by and large, we are definitely looking towards that SUV market as our big area of growth."
While the SUVs may encroach on the raîson d'etre of the Golf R wagon, which blends the dynamics of a classic hot hatch with the additional practicality and length of an estate car, McGuiness said it was "too early to tell" if the R-badged crossovers would impact the future of the company's traditional wagons.
"I think that [suggesting] the Golf R wagon [encroaches on] the same category as the SUVs is a bit of a question mark, because a lot of people are buying SUVs because they like the higher riding position," he said.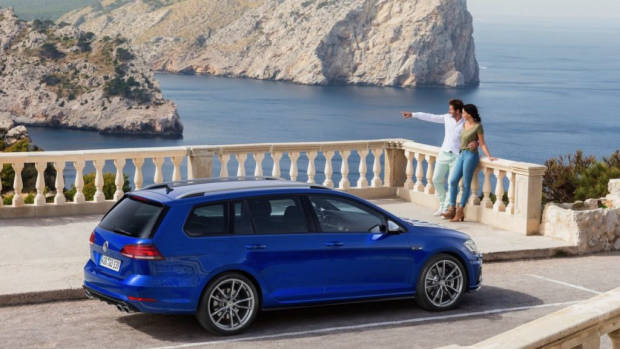 McGuiness said the 'secret sauce' for the hatch and the wagon versions of the Golf R was not necessarily just how fast they were but also how good they were at everything else.
"I think the thing that drives people towards that sort of car is you can have your cake and you can eat it – we've got a car that does sub 5 second 0-100 times but then is actually very practical and usable everyday," he said.
"So obviously you get your performance, drives for weekends away, but at the end of the day it's still a very utilitarian sort of car that has a lot of functionality."
The Mk 8 Golf R will be revealed imminently in both hatchback and station wagon styles. It is expected that, in Australia, the all-paw Golf will retain its present 213kW/380Nm engine tune, coupled to a seven-speed wet dual-clutch automatic gearbox. The regular Mk 8 Golf, Golf wagon, and Golf GTI have already been revealed to the public.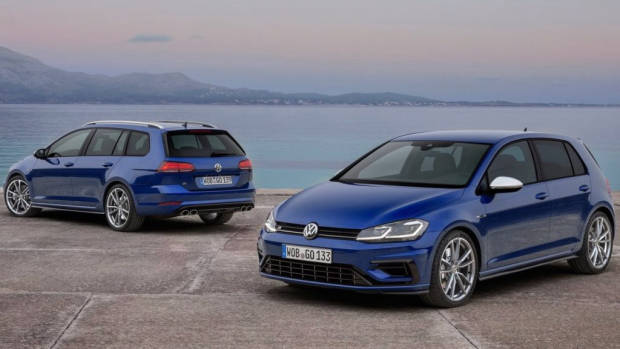 McGuiness said many customers also gravitated towards the styling that identifies the car's uniqueness to those in the know, but still carries an "air of understatement".
Unlike their mainstream siblings, fast wagons have proved quite resistant to buyer tastes having shifted toward SUVs. Performance estate cars are not short in number in Australia, with luxury marques Audi offering three variants in the S4, RS4 and RS6 Avants, while Mercedes-Benz sells two AMG C-Class wagons in the C43 and C63. Next year, BMW will enter this space for the first time with a full-fat M3 Touring.
However, all of these options cost more than $100,000 – far from affordable for most Australians. Enter the Golf R, which at $57,990 driveaway, provides an aspirational entry point to the Volkswagen Group's expansive range of performance five-doors that range all the way up to the Porsche Panamera Sport Turismo Turbo S E-Hybrid ($473,500 before on-road costs).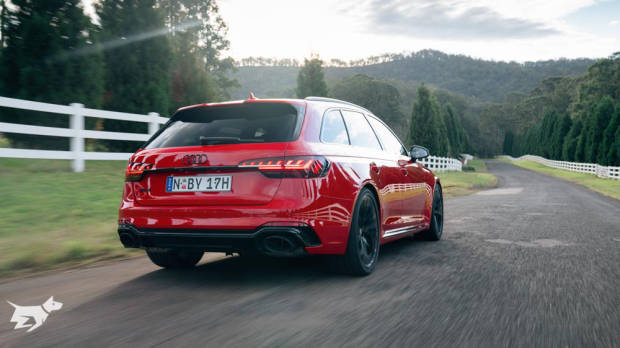 Volkswagen does not produce a wagon version of their popular Golf GTI, but the GTI's engine tune and drivetrain are found in the brand's Skoda Octavia RS245 ($51,990 driveaway), which makes the same 180kW / 370Nm outputs as the GTI.
Japanese manufacturer Subaru was once a connoisseur of the fast estate, but the company's present day Levorg two-litre turbo offering ($50,390 before on-road costs) has failed to achieve the same traction, with many citing that car's CVT gearbox as a turn-off. A new Levorg will launch next year on a new platform.
The Volkswagen Group has remained committed to the wagon body style with sales of the Golf wagon and Golf Alltrack range and Passat wagon holding up wherever supply is available – while cousin Skoda has recently expanded its wagon offer in Australia with the introduction of the cladded Superb Scout 200TSI.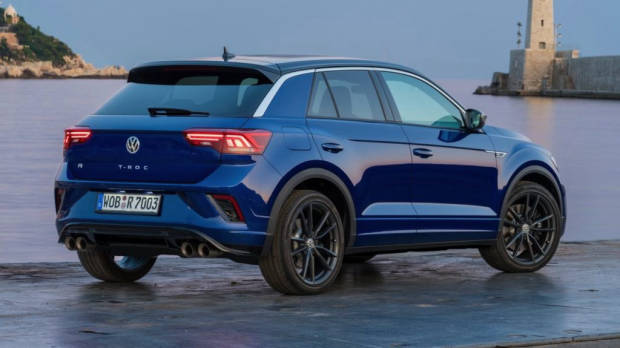 As the market changes customers have demanded new abilities from their SUVs and Mr Guiness acknowledged that, in some respects, improvements in crossover driving dynamics has diminished the competitive advantage of the humble wagon.
"Back in the day suvs were about all-wheel drive and going off road and rough road packages and things like that but now there are just as many front wheel drive suvs available right now as there are AWD so it's a little bit different," he said.
"From a base car perspective, it is probably something I've considered…whereas a wagon typically sits lower, it's not as convenient and certainly, people with kids would attest to that. Trying to put a kid into a child seat into a wagon or a hatch or something like that is a little bit more complicated than putting them into an SUV that is more at the right height."
While the market may continue to flood with more and more luxury and sports focused SUV models, Volkswagen has shown there is a small but loyal base that vote with their wallets and demand the road hugging and practical performance that only a wagon can offer – and all at a reasonably affordable price.