It was always going to be a safe bet. Base a small SUV on the Volkswagen Golf's dynamically superb MQB platform, jack it up 20mm to secure the in-vogue high-riding style and add a tried and tested turbo four-cylinder petrol. This is the new Volkswagen T-Roc.
Give it a desirably sleek skin, usable interior space and VW's renowned semi-premium dash, equipment and finish, and you'd put your house on it being an instant segment leader.
If you were hoping for a shock result, that VW somehow missed an open goal, sorry to disappoint.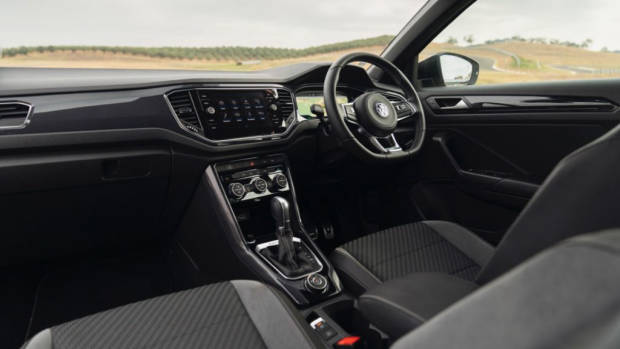 The T-Roc is due to go on sale in Australia early in 2020 alongside VW's other new small SUV, the Polo-based T-Cross. And it's very good indeed.
Shame we have to wait so long for it to hit showrooms. "I'd have loved to have had it yesterday," said VW's product and marketing manager Jeff Shafer, well aware of the brand's current lack of player in the small SUV segment.
The car we tested was a limited release New Zealand model – one of 400 – effectively a UK-spec car that could be sold to our neighbours without the restrictions imposed by Australian Design Rules, certification and fuel economy testing. "It's one of those business realities we're not happy with, but have to deal with," Shafer added.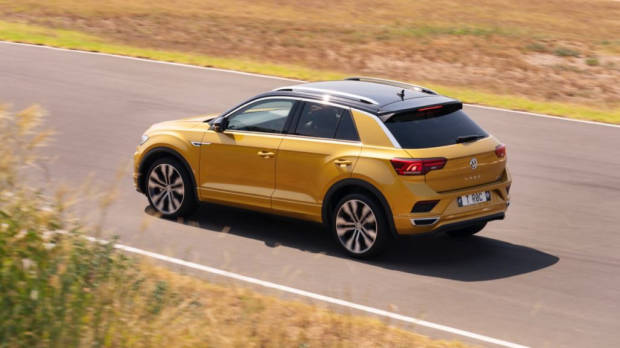 High global demand would also have meant an early Australian launch would see demand outstrip very limited supply, just as publicity and hype for the car would be peaking.
VW Australia was right to wait. Our test model may have had VW's perky 140kW/320Nm 2.0-litre petrol turbo, seven-speed DSG auto and 4Motion all-wheel-drive, but lacked some of the interior niceties you'd expect in even an entry-level Golf.
Our T-Roc with R-Line interior and exterior styling package may have had a strong compliment of safety kit, Active Info Display digital dash and 8-inch sat nav system, but those premium touches such as soft plastic for the dash top and door cards, plus carpet in the door bins, were all absent. We were told such things would arrive with Australian-spec cars.
Not compliant for Australian roads, our test was limited to a track test at Sydney's short, tight and undulating Luddenham Raceway. Better suited to a Polo GTI than any sort of SUV, it still gave the opportunity to grasp the T-Roc's prowess.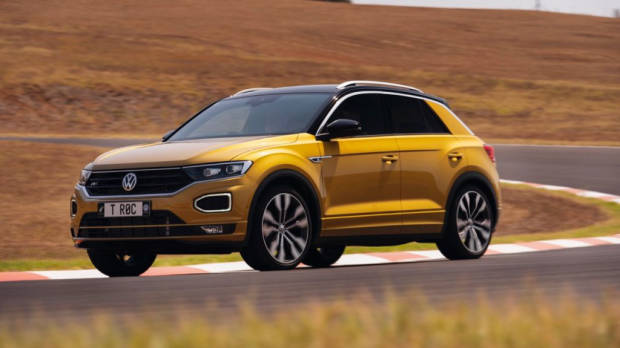 As a VW Golf Mk7 owner – which may or may not have slipped onto a racetrack briefly – it was interesting to compare the handling behaviour the T-Roc, which is, basically, a jacked up Golf. Can it match the Golf dynamically? No. You can't fight physics and the higher riding nature of the T-Roc counts against it when cornering.
But remembering it's a small SUV, the T-Roc's balance, lightness of foot and response proved excellent, up there with the very best small SUVs this side of the uber-expensive performance German types.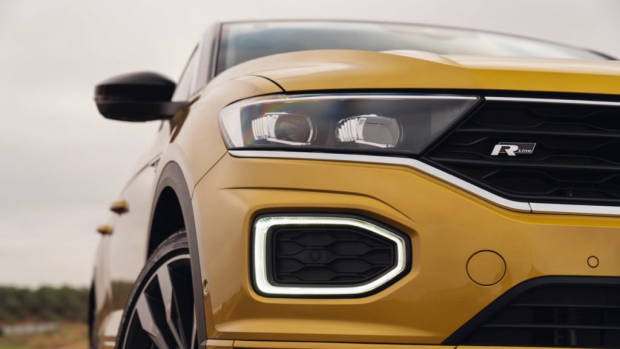 Okay, so our test car had all-wheel-drive and Sport suspension, but not VW's Dynamic Chassis Control adaptive damping. This, however, should come with Australian T-Roc R-Line variants running 19-inch wheels, and maybe cost optional on others.
In Normal mode the T-Roc behaved as expected for suburbia: settled, compliant and very easy to punt along. Gearshift and throttle response were lazy in this mode however, but Sport setting sharpened response time, held gears longer, and, with paddle shifters setting the correct cog for the approaching corner, became a rewarding enough track companion, which bodes well for country road mischief.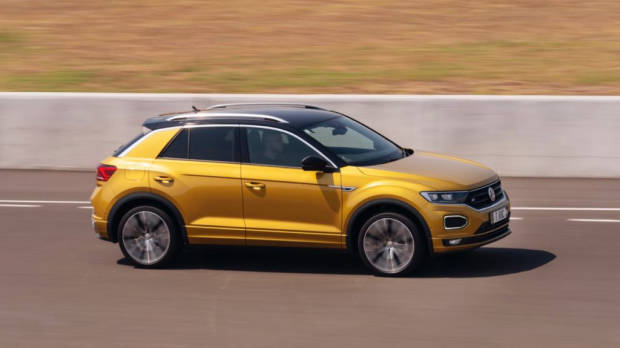 The T-Roc, at about 1420kg, weighs only about 70kg more than the equivalent Golf, giving it a perky, lightweight feel when changing direction. It certainly showed less tendency to understeer than the heftier Tiguan Wolfsburg edition we also sampled at the track, helped appreciably by the T-Roc's low slung nature and all-wheel-drive.
So the T-Roc's composed, has good steering feel (in Sport mode) and displays almost Golf-like sharp directional changes. The 140TSI engine was ample to pull along the T-Roc's weight and the DSG super-slick at speed, combining to create a dynamically superb package for the small SUV segment.
That chassis could easily handle more power, suggesting a T-Roc R would be both relevant and damned good fun.
You can only get so much information from a track test, as the mirror smooth circuit surface bares little relevance to most of Australia's pitted roads. With the class-leading ride quality of the two cars sandwiching the T-Roc –the Golf and Tiguan – It doesn't take a genius to know VW won't have stuffed this up.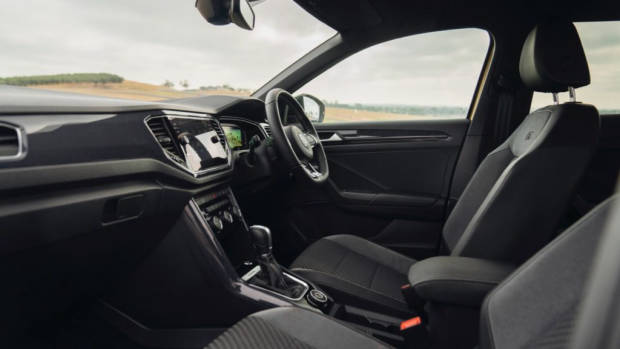 It all makes for a compelling offering with no obvious shortfall. The T-Roc looks mature yet stylishly, and a bit of jazz can be added with bright colours and a contrast roof. Our test car looked suitably flash in turmeric yellow with a black roof.
Comparing the front seats in the T-Roc and smaller T-Cross the former feels noticeably wider, but the rear seats in both offer strong head and legroom, with the T-Roc only shading it if you carry three adults across the back seat.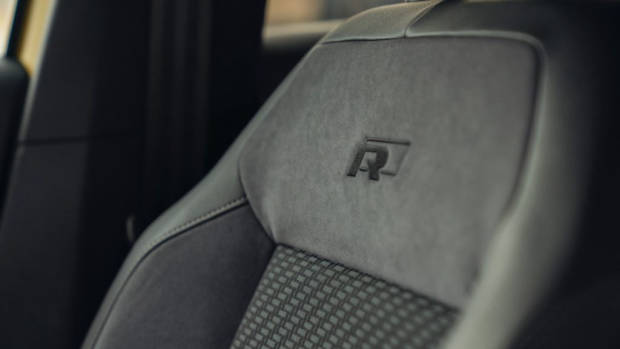 With a 392-litre boot – expanding to 445-litres in 2WD versions – the T-Roc neatly trumps the Golf's 380-litres, and is above average for the small SUV segment.
Final pricing and specifications will determine if the new T-Roc is simply very good or excellent, for despite such a limited test, typical and expected VW quality and dynamics are on rich display with this new and much needed offering.