A high-performance iteration of the new Volkswagen T-Roc SUV was confirmed in Europe this week, but the extremely poor quality of petrol sold in Australia may rule out the possibility of the 2020 Volkswagen T-Roc R coming to our shores.
The T-Roc R remains in prototype form, but it is essentially a high-performance variant of the small T-Roc SUV. The standard car uses engines up to 140kW/320Nm, but the quad-piped R grade will likely produce around 230kW of power in European markets. It is understood that the T-Roc R will be unveiled at next month's Geneva motor show.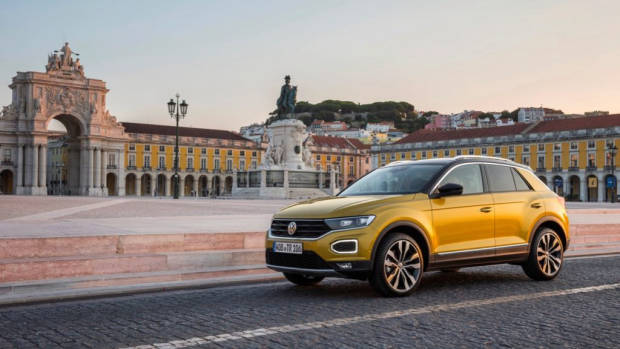 The standard Volkswagen T-Roc.
Speaking with Chasing Cars at an SUV preview event in Brisbane this week, where executives confirmed that the standard T-Roc would launch in Australia in early 2020, Volkswagen product marketing manager Jeff Shafer said that while the brand would "love" to bring the T-Roc R to Australia, there are "challenges to overcome".
When pressed about what those challenges looked like, Mr Shafer said "petrol could be an issue".
Mr Shafer had earlier addressed Volkswagen Australia's concerns about very high levels of sulphur present in the petrol sold in Australia. This country has some of the worst quality petrol in the developed world, with enough sulphuric muck to clog up the latest particulate filters that are beginning to be fitted to petrol engines in Europe.
Volkswagen's own next-generation petrol engines will require petrol particulate filters. Because Australian petrol clogs these filters up, Volkswagen – and many other brands – are facing the immediate prospect of having to rely on old, superseded engines for Australian buyers.
While Mr Shafer did not confirm that the forthcoming T-Roc R uses a petrol particulate filter, Chasing Cars is almost certain that a PPF will be a mandatory fitment part on that vehicle.
If Australian petrol standards are not revised to eliminate sulphur content above 10 parts per million, the T-Roc R and many other future vehicles will be denied to the Australian market.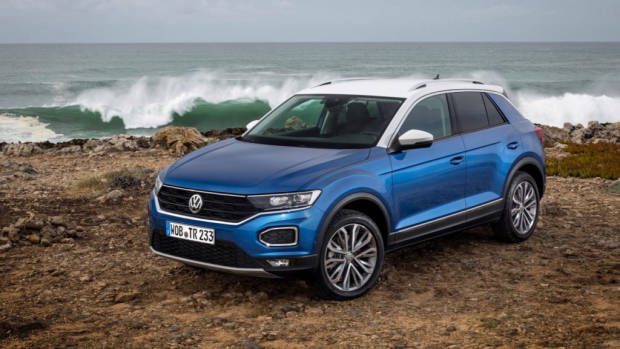 "Particulate filters on petrol cars are a real concern for us. That tech is being rolled out across pretty much [every new car] in Europe. The fuel standards in Australia are so far behind the rest of the developed world with the sulphur content," Mr Shafer said.
Volkswagen Australia executives have opined the sloth-like progress on better fuel standards in this country for some time. "The timeframe [for adopting low sulphuric content] that some have suggested of 2027 is pretty ridiculous," Mr Shafer said. "New Zealand went to 10ppm sulphur last year and when you look around the world, there are very few countries that you'd consider first world countries that don't have it already."
Other local Volkswagen bosses have been especially vocal about this issue in the past. On an overseas drive of the new Touareg SUV late last year, general manager of corporate communications Paul Pottinger said Australia was "lagging behind world's best practice. Sulphurous fuel is going to make it increasingly difficult to obtain the latest engines in a timely fashion."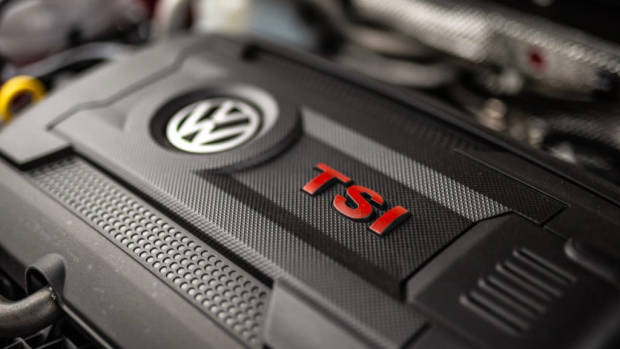 When asked, in November 2018, when the situation needed to change by, Mr Pottinger remarked "yesterday." When asked why change was not occurring, Mr Pottinger told Chasing Cars "nobody is doing anything about it."
On this week's SUV preview, Mr Shafer expanded, saying that in almost four years, the federal government's progress on fuel standards has amounted to two discussion papers and little else.
Mr Pottinger has shared with Chasing Cars that the next-generation Mk 8 Golf – a critical vehicle – will not arrive with the latest generation of Volkswagen engines. "Because of the vagaries I have mentioned, that's when we will start feeling [the pressures of running with older engines].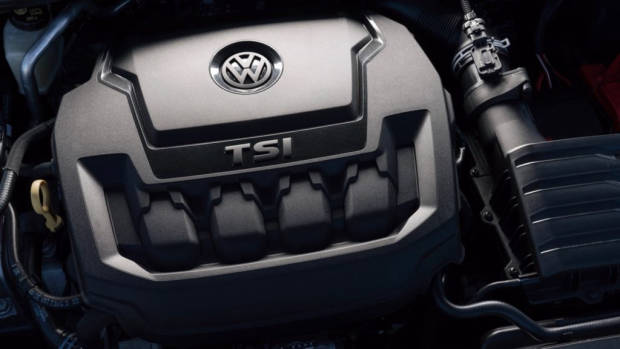 Refining petrol to a lower sulphuric content will result in a moderate rise in fuel prices as it is likely that E10 and 91 octane petrol would be eliminated from the market with "premium" 95 and 98 octane options remaining, so it will take considerable political capital for the government to effectively raise living costs.
If standards are not improved, though, the most modern and economical engine technology will simply not come to Australia.
In the case of the T-Roc R, that'd be a shame given the ripeness of the go-fast SUV segment. "There's no doubt that a performance SUV would be great for our market," Mr Shafer said. "We'll do everything we can to get it to Australia, and ASAP."