As the current Honda CR-V midsize SUV nears the end of its life a sixth-generation successor will soon be here, with new renders giving us a first good look at what it could look like.
The renders are based on recent spy shots of the new CR-V which has been seen undergoing testing in Europe, which is often a sign that the car is close to being finished.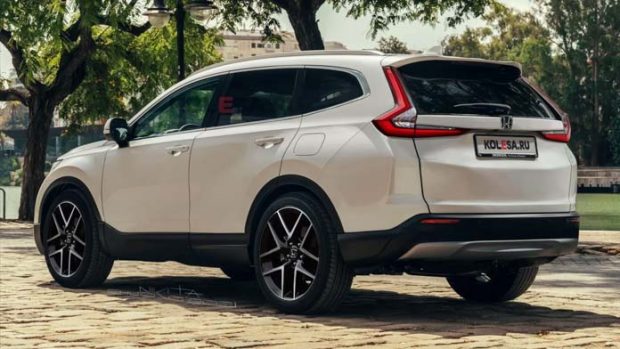 In the series of images published by Kolesa, the incoming CR-V appears to be slightly larger than its predecessor, a decision that could free up more room in the third row of the seven-seat models.
At the front there is a large open grille and LED headlights, providing an overall sleek and serious demeanour, taking similar design cues from the incoming Honda HR-V small SUV.
Lower down in the front bumper and continuing along the length of the car is what appears to be plastic cladding similar to the current generation, providing a contrasting black look and giving it some perceived off road credibility.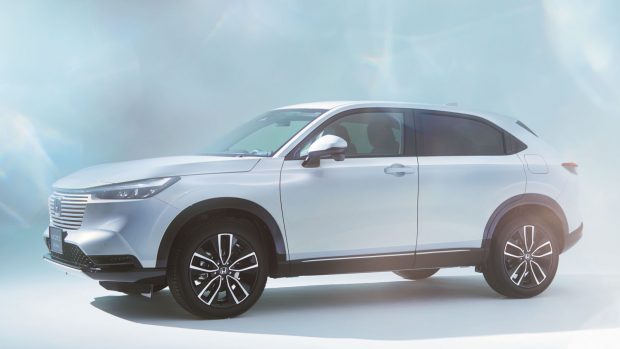 The rear of the CR-V looks more familiar, with the same dog-leg style taillights that run from the roof to the centre of the tailgate.
More pronounced wheel arches lead down to a silver diffuser that's complemented by other chrome touches around the window lines.
The fifth-generation CR-V, which first went on sale in 2017, is available with a choice of either a 2.0L naturally aspirated and 1.5L turbocharged petrol engines. No hybrid option is currently offered in Australia but that could change with the next generation.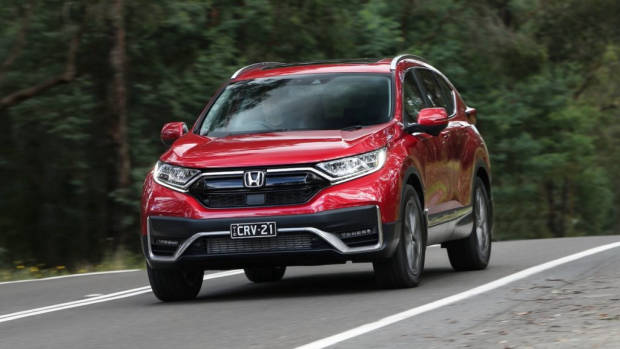 Honda has already promised a hybrid version of both the incoming HR-V and Civic for Australia, alongside more traditional petrol powerplants, as part of a wider shift to electrification.
What's more, with rivals such as the Toyota RAV4 and Mitsubishi Outlander seeing sales success with hybrid drivetrains in Australia, it's likely that Honda will bring such an option here.
Honda's latest generation of hybrid systems also offers a point of difference to its rivals by using a petrol engine to charge up a battery that powers one or more electric motors to move the car.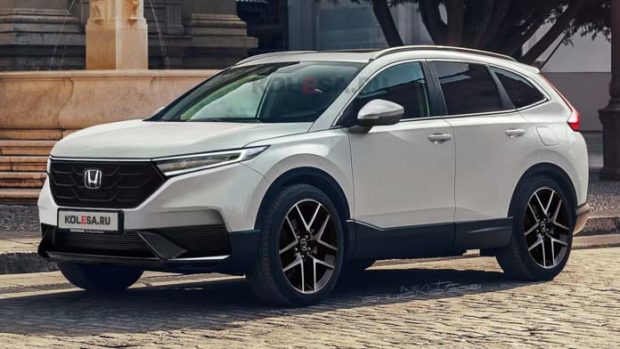 Effectively this system functions works as a traditional electric vehicle with a range extender, and is also being used by Mazda in variants of the MX-30 small SUV.
Time will tell if these changes come to fruition but the latest renders show what looks to be better looking and more useful vehicle for most Australian families.