Honda Australia has revealed details and pricing for the lightly restyled 2021 year-model family-friendly and affordable Honda CR-V.
While the same two engines carry over, Honda has added their sensing suite of driver aids to all of the 1.5-litre powered variants adding peace-of-mind to prospective CR-V owning families.
Exterior updates are minimal; Honda hasn't mucked with the shape of the CR-V, instead, the bumpers have been lightly restyled and chrome highlights added to accentuate the width of the crossover.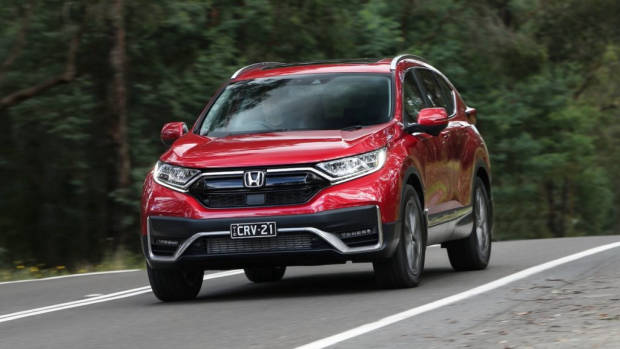 Honda's inclusion of those extra safety features was necessary for 2021, as the Japanese brand was beginning to lag behind rivals like the Volkswagen Tiguan and Mazda CX-5. However, the refreshed Nissan Rogue/X-Trail will give the Honda a run for its money.
However, the added features do come at a cost, the range will now start at $30,490 (driveaway pricing TBA), for the front-driven Vi variant, up $2,200 from 2020. That will be the sole variant equipped with the weedy naturally aspirated two-litre four with outputs of 113kW/189Nm.
That car doesn't receive substantial spec tweaks, though it does now boast Honda's updated 7-inch touchscreen that features Android Auto and Apple CarPlay. This common feature is conspicuously absent from the current base model.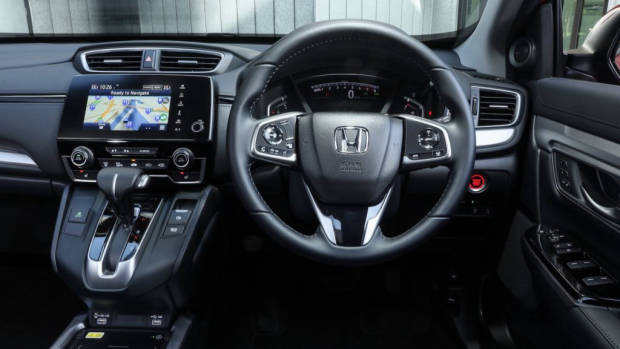 Inside tweaks are minimal, too, Honda boasts a redesigned centre console – though it looks rather similar to our eyes – and that 7-inch screen is starting to date as rivals' grow ever larger. However, the smart digital driver's display remains, and we know the CR-V will be a practical vehicle up front.
For 2021 Honda has updated their badging, too, making it theoretically easier to understand. If you're wondering, the 'T' stands for turbocharged, and the other letters denote where each Honda will sit in the range as each model is updated.
From the $33,490 (driveaway pricing TBA) VTi up, Honda specifies a more contemporary turbocharged 1.5-litre motor which puts out a more reasonable 140kW of power and 240Nm of torque. Our testing has shown this is the better choice to make.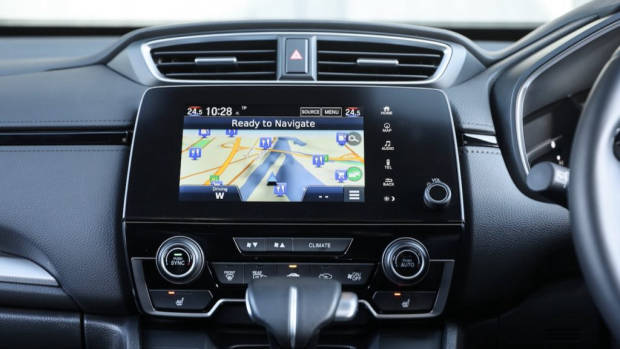 From VTi up, Honda specifies their Sensing suite of safety tech, including adaptive cruise control, lane-keep assist, AEB, and road departure mitigation system.
The VTi is also available with seven seats, now named the VTi 7 instead of VTi-E, though the extra kid-carrying privilege costs $2,000 on top, equating to an asking price of $35,490 (driveaway pricing TBA).
Sitting in the middle of the range is the $35,990 (driveaway pricing TBA) VTi-X, still front-wheel-drive, this is effectively a new specification in the line-up and nets five seats and 18-inch alloy wheels above the VTi.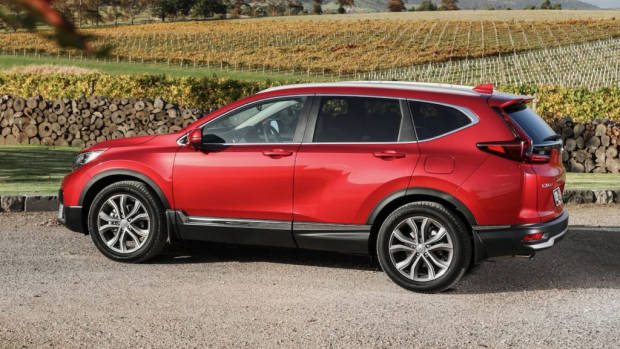 Replacing the popular VTi-S is the $40,490 (driveaway pricing TBA) VTi L AWD. This five-seat trim benefits from updates the most, with wireless charging, hands-free electric boot lid, LED headlights and leather-appointed, heated seats with eight-way power adjustment.
That specification is then accompanied by extra kiddy-carrying seats in the VTi L 7 starting at $43,490 (driveaway pricing TBA), which represents solid value in a segment where seven seats are quite uncommon.
Rounding out the range is the VTi LX AWD which retains its name, though not the price, jumping up to $47,490 (driveaway pricing TBA), a $3,500 increase. A unique set of 19-inch alloy wheels set the range-topper apart from the rest.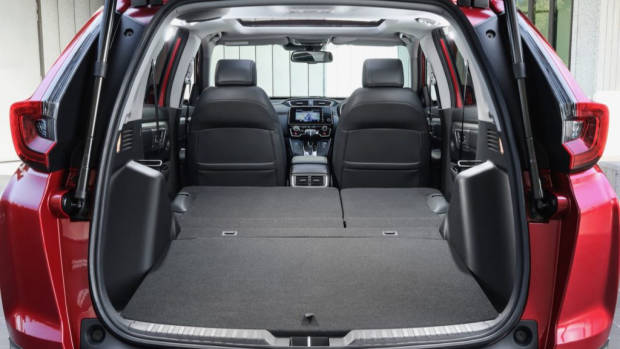 Honda Australia has confirmed that the in-demand 1.5-litre powered grades will be arriving in August, though entry-level Vi, VTi, and VTi 7 variants will land in October.