Honda's upcoming sixth-generation CR-V midsize SUV has allegedly been leaked by Chinese government fillings months ahead of its official debut.
A series of images and key facts were made public on China's Ministry of Industry and Information Technology website last week as part of the CR-V's homologation for that country.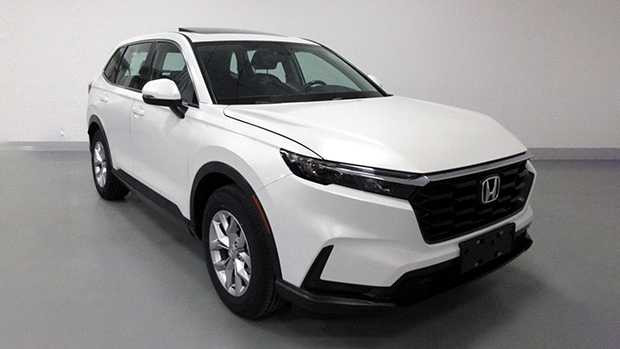 The sixth-generation CR-V will likely make its debut later this year or early in 2023 before arriving in Australia to compete against key rivals such as the Toyota RAV4, Mazda CX-5, Hyundai Tucson and Kia Sportage.
Evolution not revolution for CR-V design
The images show the new-generation CR-V sporting several design cues that have debuted on recent Hondas, including the latest Civic's crisp shoulder line, tauter proportion, horizontal side window line and low front cowl with a flat bonnet.
The front facade transitions from a swept-back design to an imposing upright grille – much like a taller version of the Accord sedan – and while Honda has retained the L-shaped headlight design and rear tail-lights set into the D-pillars, the LED light detailing looks much more contemporary and almost aggressive.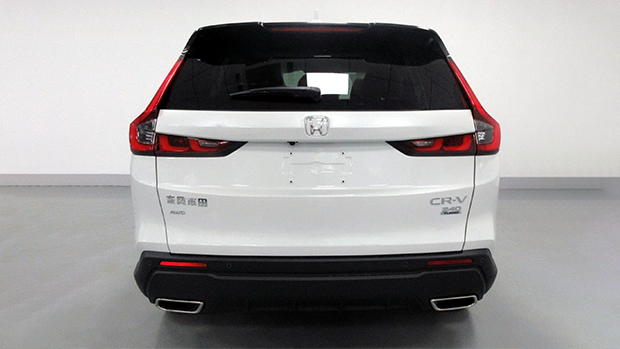 The images do not show the interior of the new CR-V but the fresh midsizer is expected to copy the minimalist design of the new-generation Honda Civic small car and HR-V small SUV.
This generational change will likely usher in Honda's new 9.0-inch touchscreen with wireless Apple CarPlay and wired Android Auto, as well as a digital driver's display within the instrument cluster.
Along with the images, the database also revealed key dimensions with the apparent new-generation CR-V stretching 4703mm long, 1866mm wide and 1690mm high.
Those figures mean the 2023 CR-V will grow 68mm in length and expand by 11mm in both width and height – all likely to benefit cabin and luggage space in both the five- and seven-seat options, building on the existing CR-V's impressive space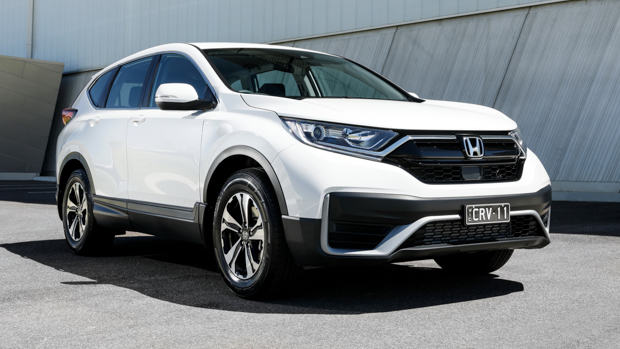 Images and details likely legitimate
The images of the alleged new-generation CR-V seen here hold considerable weight given not only the original source but also the fact the design mirrors that of patented images leaked earlier this year.
While only the front angle of the new CR-V was visible in the patent images, it shares an identical design to those pictured here, and matches with spy shots of CR-V prototypes spotted during testing.
Hybrid and petrol AWD options
Eagle-eyed readers will spot the '240 Turbo AWD' badging on the tailgate of the CR-V, strongly hinting that Honda will continue to offer a petrol engine mated to an all-wheel-drive system alongside a hybrid option.
The CR-V will likely use an updated version of the 140kW/240Nm 1.5-litre turbo-petrol four-cylinder engine – featuring similar refinements to those introduced on the new-gen Civic – mated to a CVT transmission and the choice of front- or all-wheel-drive.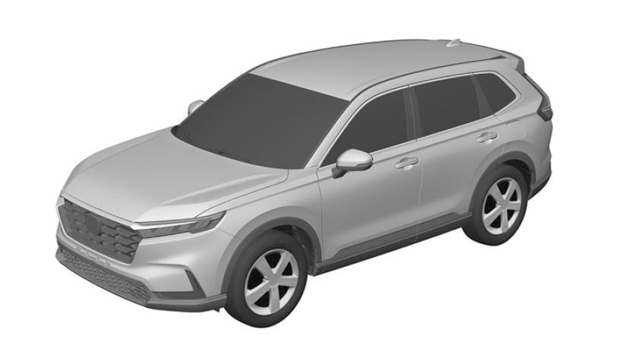 Honda is likely to introduce its new 'e-HEV' hybrid powertrain in the CR-V, with the set-up essentially functioning as an electric vehicle that uses the petrol engine as a range extender that feeds electricity to a small battery powering the electric motors.
Final specifications likely won't be announced for some time, but previous reports have suggested the inbound Civic e-HEV will be armed with two electric motors boasting a combined output of 158kW/315Nm, with a 2.0-litre 'Atkinson cycle' four-cylinder acting as a range extender.
It's likely that this set-up will be carried across to the 2023 CR-V, though it may receive a third electric motor on the rear axle to provide an AWD option similar to the Toyota RAV4.