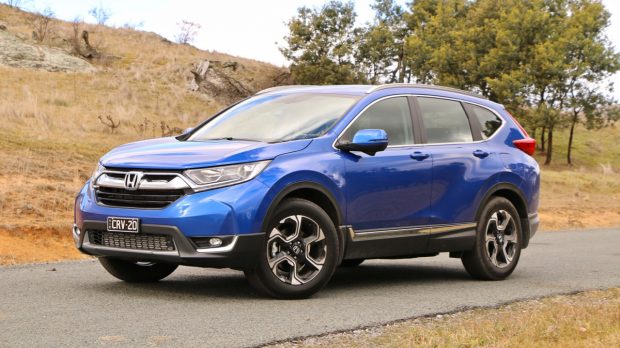 Honda – who five years ago seemed consigned to the uncool basket – are well and truly reinvigorated and on a roll. First came the HR-V – a small SUV that revived a familiar badge from the early 2000s and has become a top seller in its class. Then came the new Civic: Honda's well-known small car came in for a massive overhaul from stodgy to thoroughly modern. Now, it's the CR-V's turn. Like HR-V and Civic, the 2018 Honda CR-V has been entirely rethought, based around a new turbocharged engine, a more refined interior, and a strong value for money pitch.
The fifth-generation CR-V, Thai-built for Australia, arrives with a smartly designed product line-up of four models, spanning the competitive $30,000 to $44,000 price range. Honda are pitching the new CR-V as similar in quality, but with more features and therefore stronger value, than an equivalent Mazda CX-5, Volkswagen Tiguan, or Hyundai Tucson. Keyless entry and start, two back-seat USB ports, and a digital driver gauges are all standard. But it's the $33,290 VTi-S that really sucker punches its rivals, upping the specification to include an electric tailgate, navigation, and 18-inch wheels.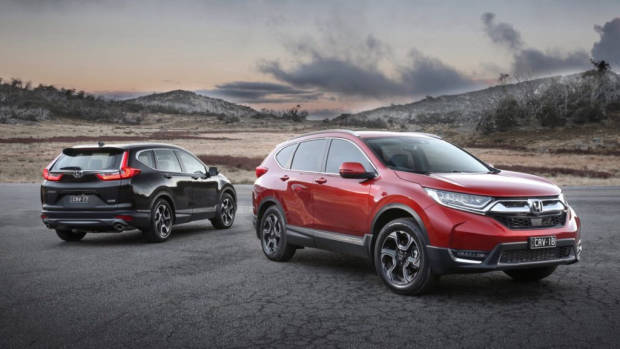 Swapping out the old model's strained engines for Honda's new 1.5-litre turbo also moves the CR-V's powertrain into the 21st century. A healthy 140kW of power is more than class-competitive; a relatively modest 240Nm seems like a missed opportunity to make this car a bit more perky and fun. You can feel a decent chassis sitting underneath, even though the CR-V shares nothing, platform-wise, with Civic.
The CR-V is unabashedly a car designed for comfort and family practicality. Honda openly admits it has no sporting pretensions. This is backed up by the CR-V's relaxed driving experience, with excellent ride quality, limited cabin noise intrusion and a few Skoda-esque clever features, like a handbag-swallowing centre console, four USB ports, and an easily-adjustable power tailgate that reveals a big boot.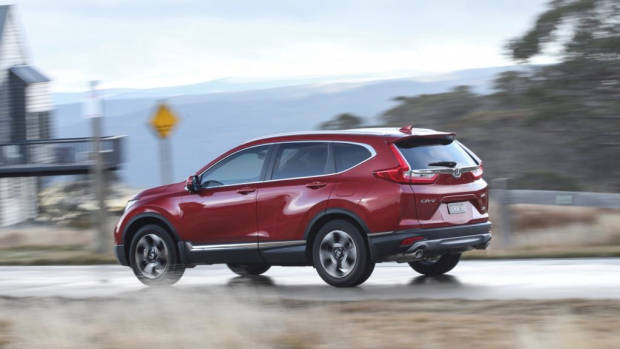 This is the first seven-seat Honda CR-V – although you only get the extra seats in the second-from-top VTi-L model ($38,990). Choosing seven seats means foregoing all-wheel-drive, and some boot space. But while Honda concedes they are occasional seats, not really large enough for everyday use, a six-foot adult fits and short journeys would be fine. It's about as spacious as the third row in the Skoda Kodiaq.
Honda are still struggling with advanced safety technology. The fact that Honda Sensing – the company's full suite of safety tech – cannot be split into constituent parts is disappointing. It means that AEB is not standard fit on the CR-V; it is limited to the flagship $44,290 VTi-LX trim. It's particularly in this regard that the 2018 Honda CR-V still trails the CX-5, which has forwards-and-backwards AEB, even in the base model.