Honda has fully unveiled its 11th generation Civic hatchback that is slated to arrive in Australia in the fourth quarter of this year.
The Civic will launch with an updated version of the current turbocharged 1.5L four-cylinder engine before the 'e:HEV' hybrid option joins our local lineup in 2022.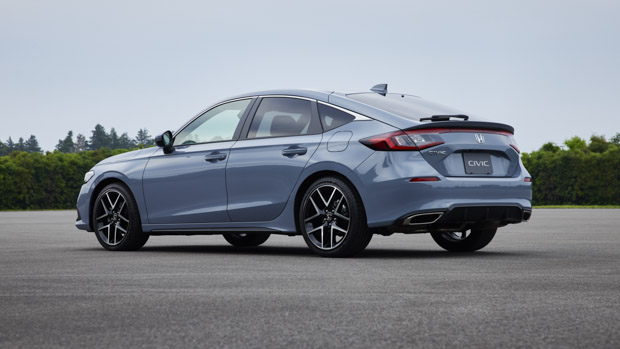 Yet to be confirmed for our shores is the Civic Type R, which Honda teased in its presentation would be introduced globally in 2022. 
The Civic hatch shares many styling cues with the previously unveiled sedan version that is not coming to Australia, but carves out an identity of its own with its rear design.
Designers say they focused on creating a couple-like shape at the rear of the hatch, with a tailgate line that trails off the small spoiler to the key styling lines running down the side.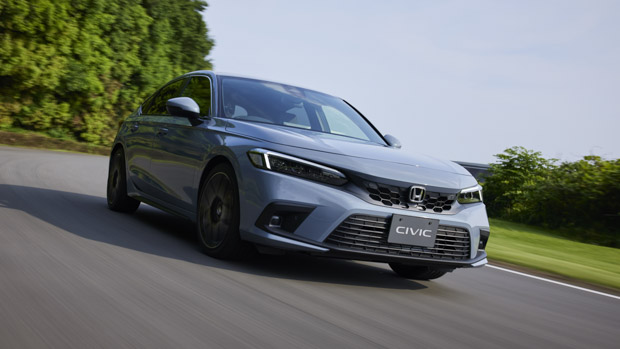 Honda has opted for LED headlights for the 11th generation, that sandwiches a honeycomb-style grille inbetween to create what we think is a fairly handsome appearance that is more conservative than the previous model.
As with the sedan, the hatch carries a minimalist interior design this generation with a single air vent running across the dashboard coupled with a centre screen positioned closely so driver's don't have to take their eyes off the road for longer than necessary.
Unlike rivals such as Volkswagen Golf, Honda has not eliminated buttons in favour of more touch controls, with knobs still retained for important features such as climate control and volume.
While the specification for the hatch is yet to be detailed, the Civic sedan is equipped with a seven-inch touchscreen as standard and a nine-inch touchscreen fitted on the top-spec variant.
Honda interior designer Yasunori Ogawa said they pursued a greater sense of tactile feedback when designing the new interior, such as a greater clicking sound when turning the dials.
While details on the Civic's e:HEV hybrid powertrain remains scarce, the HR-V e:HEV slated for Australia later this year, is equipped with a range extender-style setup.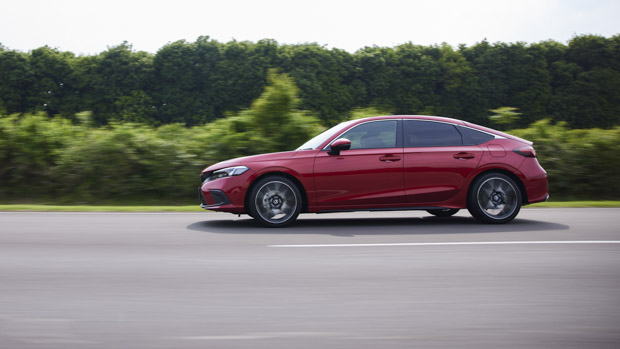 This means using electric motors at all times to drive power to the wheels, while a small petrol engine continually tops up the very small battery, that measures less than 1kW in capacity, to keep things running. 
The HR-V's hybrid drivetrain is available with either front or all wheel drive, but it's unclear if both options will be available for the Civic. 
More details on pricing and exact specification for the new Civic will be available closer to the launch later this year.