Honda today revealed its next-generation, FL8-chassis Civic Type R super-hatch at an event in Japan.
Honda said that the new Civic Type R, which will be released in Japan in September of this year, was developed with the goal of achieving "pure sports performance that attains the ultimate in speed and the joy of driving."
The new Honda Civic Type R is scheduled to arrive in Australia early in 2023, with further details to be announced closer to launch.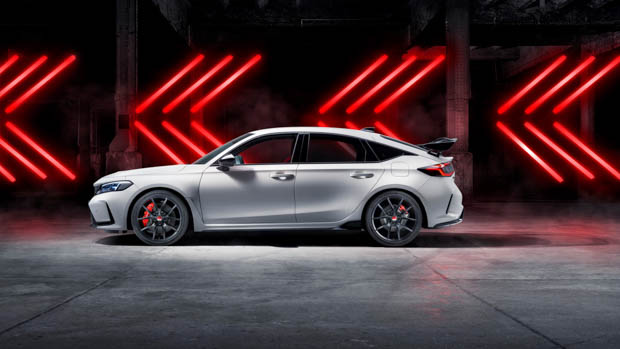 Revised 2.0-litre turbo with more than 228kW
Three goals were set by the team at Honda for the Civic Type R including "fastest", "addictive feel" and "secure feel" for the dynamics of the vehicle. 
The 2.0-litre turbocharged four-cylinder VTEC engine is said to have been further refined to "achieve higher output and responsiveness in the upper limit." That means that more power is possible, but not confirmed.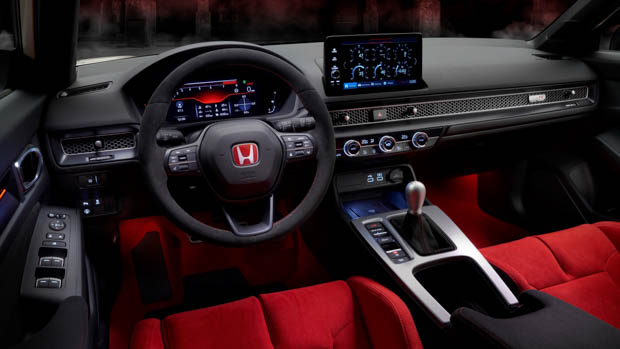 On the subject of power and torque, engine outputs are not stated by Honda for now, but expect similar figures to the outgoing FK8 Civic Type R which had 228KW/400Nm.
A six-speed manual transmission remains which features a rev-match system for perfect downshifts.
Manual gearbox remains, but new tech inside
The interior of the new Type R has been drastically changed for the new car and features a new digital dash for the driver, however the size of this is not known just yet. A larger infotainment touchscreen is also available as standard.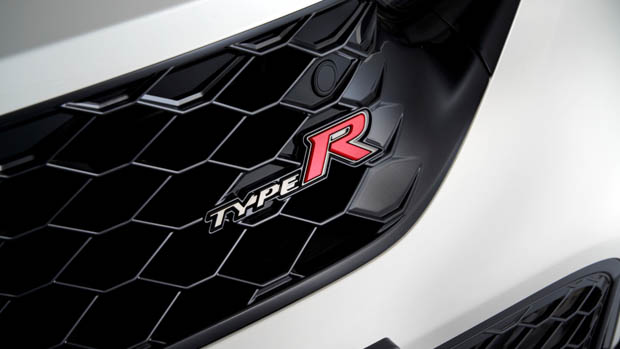 The gear shifter is the same billet item fitted to the last Type R – a popular feature among enthusiasts – and bright red, cloth-looking seats are another highlight of the new car.
The steering wheel looks to be trimmed in alcantara rather than leather and there will be a drive mode switch in between the front seats for all your performance needs.
What sort of cars will the Type R compete with?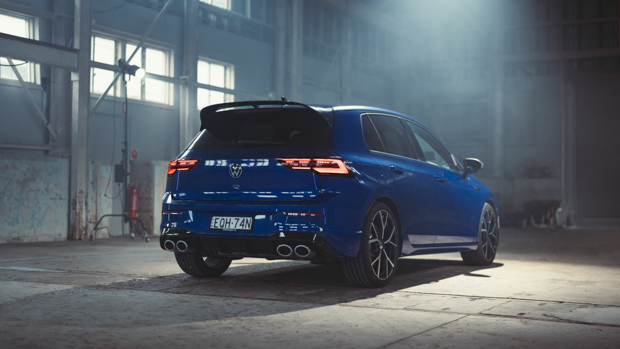 One of the biggest competitors for the new Honda Civic Type R will be the Volkswagen Golf R which has slightly more power, pushing out 235kW/420Nm from its 2.0-litre turbocharged four-cylinder engine, along with all-wheel drive and a drift mode.
Another competitor will be the new Audi RS3, along with its S3 sibling. In the case of the RS3, it will have 294kW of power and 500Nm of torque and will benefit from having one extra cylinder to create more aural theatre than the Civic Type R, along with more grip thanks to all-wheel drive. 
But the Mercedes-AMG A45 S hyper hatch is also a competitor for the Type R, even if it is more expensive and a lot more powerful (310kW). The new Subaru WRX is also on the Type R's radar and also provides an all-wheel drive traction advantage over the Honda.