The new generation Honda Civic is almost ready for launch in Australia after being unveiled internationally in June of this year.
Honda Australia has stated that a small number of the 11th-generation hatchback have already arrived ahead of the car's official on-sale before the end of the year.
Honda says only the five-door hatch will go on sale initially. The new-generation Civic sedan is currently not slated for an Australian release.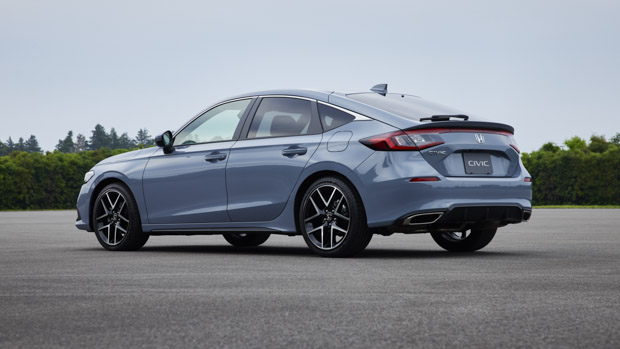 So what's new for the 11th generation?
While it shares a development of the 'Earth Dreams' platform that debuted under the previous 10th-generation Civic, the new-gen model has been substantially re-engineered.
The body structure has been improved, with a 19 percent increase in torsional rigidity versus the previous generation car.
On the exterior, the new Civic sports a 12mm wider rear track, a 35.5mm longer wheelbase and A-pillars which have moved further rearward for a sportier shape.
The 1.5-litre VTEC turbocharged four-cylinder engine has been improved, too, which now provides more power and torque, as well as providing quicker response and improved fuel efficiency.
Exact engine outputs are still undisclosed at this time, however power is likely to be close to the US-spec Civic's 134kW at 6000rpm. Torque is rated at 240Nm.
An 'e-HEV' hybrid version of the Civic hatch is due here sometime in 2022.
The Civic's suspension has been specifically tuned on European roads, with new low-friction ball joints fitted to the front struts to improve steering feel.
The new-generation hatch features a completely new interior inspired by the minimalist aesthetic of the third-generation Civic (1983-87).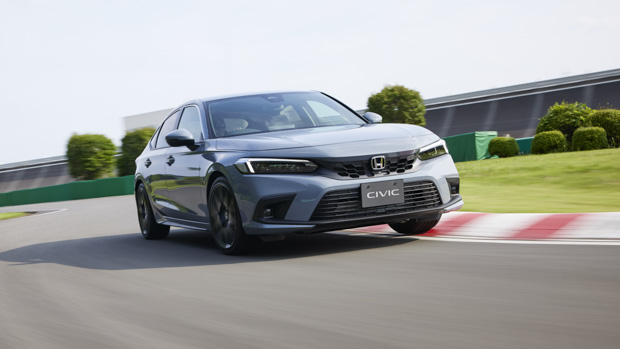 Inside, drivers will get a 7.0-inch touchscreen with an optional 9.0-inch screen for the top spec variant, both of which feature Apple CarPlay and Android Auto.
For the top model, a 10.2-inch instrument display will feature for the very first time.
A new BOSE sound system is available along with physical buttons and knobs (in a world where many are leaning towards touch-only) for climate and volume control.
What about the Type R?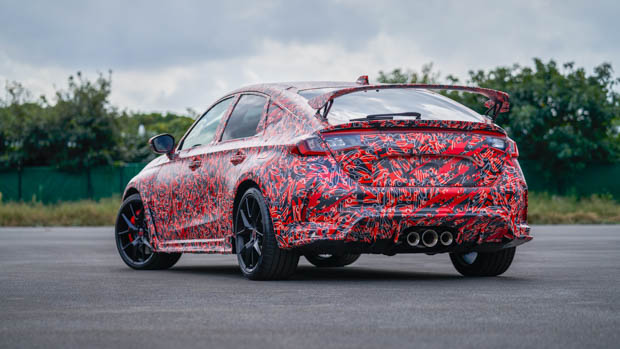 Honda has already announced that the next generation Type R will be coming to Australia in a five-door hatchback body style. 
Honda recently leaked images of the new Type R online which showed a much more subtle exterior than before – possibly due to criticism of the previous generation's outlandish design.
Engine outputs for the previous FK8 generation were 228kW and 400Nm, however it is likely these figures will see a small increase for the new generation.
Buyers can expect the Type R to retain its six-speed manual gearbox along with a limited-slip differential that proved to be a great package for the last car.