The new Honda Civic Type R will put a staggering 242kW and 420Nm through its front wheels, according to new Japanese reports.
Power outputs have not yet been officially revealed, but information on dimensions, powertrain, performance stats, interior trim and mechanical parts have been published on Japanese motoring news website Best Car Web.
The FL5 Civic Type R is slated to be the fastest and most capable Type R yet and will be built in Japan, rather than the United Kingdom.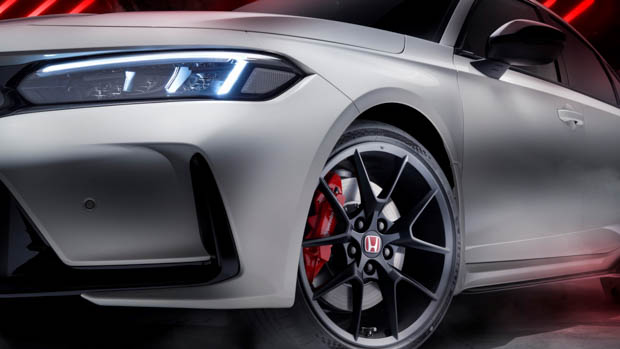 According to Best Car Web, only 300 units of the new FL5 Civic Type R are initially available for pre-order in Japan. With demand so high and supply so limited, some Japanese dealerships are reportedly resorting to lotteries for interested customers.
JDM features for the FL5 Honda Civic Type R
The new Civic Type R will get Brembo front brakes, a helical limited-slip differential, Type R tuned front and rear suspension, 19-inch alloy wheels covered in Michelin Pilot Sport 4S rubber (in enormously wide 265/30 specification) and a new, re-tuned triple exhaust system.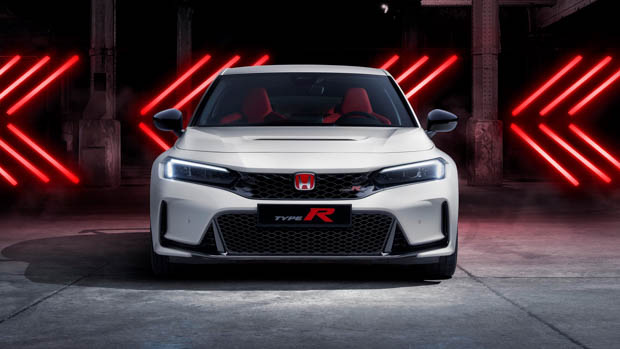 Inside, Type R owners will receive a 10.2-inch digital instrument cluster, a Honda connect display, a Type R data logger, Type R sports seats, an alloy gear shifter and an alloy centre console.
A drive mode selector will enable toggling between individual, sport and comfort modes. Rev-matching and a hardcore R mode will also be standard fitment.
The exterior of the Type R is more toned down, but still offers a large gloss-black rear wing and a lightweight aluminium bonnet.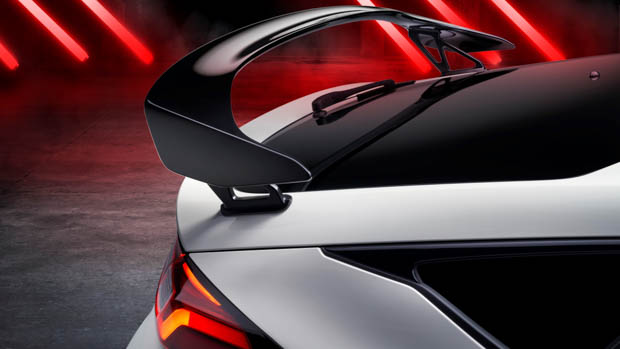 Powertrain and performance
The engine remains a 2.0-litre turbocharged VTEC four-cylinder, however power outputs have lifted.
According to Best Car Web, the new FL5 Honda Civic Type R will boast 242kW of power and 420Nm of torque.
This will put it in the same league as the Volkswagen Golf R (235kW) and will have more power than both the Ford Focus ST (206kW) and Hyundai i30 N (206kW). The Volkswagen Golf GTI, a pioneer of the hot hatch market, has 'just' 180kW.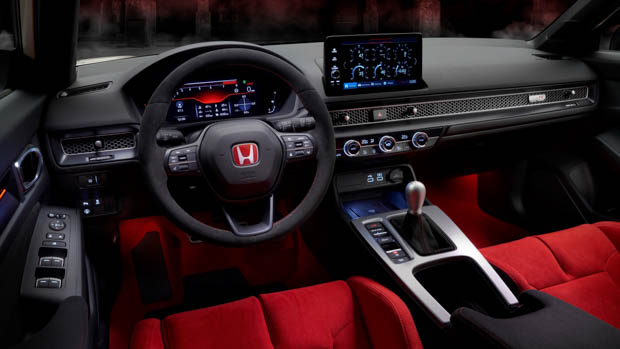 Dimensions and weight
The new-generation Honda Civic Type R measures in at 4595mm long (+35mm), 1890mm wide (+15mm), 1405mm tall (-30mm) and has a wheelbase of 2735mm (+35mm), according to Best Car Web.
That makes the new Type R longer and wider than a 2022 Volkswagen Golf R, however the Golf R is slightly taller at 1458mm.