When Honda unveiled its next Civic Type R hot hatch last week, it claimed that the 'FL5' Type R would be the most powerful entry in the series yet – but the Japanese carmaker didn't actually specify the car's outputs.
Now, key details including the peak outputs and the price of the 2023 Civic Type R appear to have leaked online – thanks to Japanese buyers who were able to pre-order the new hot hatch in their market.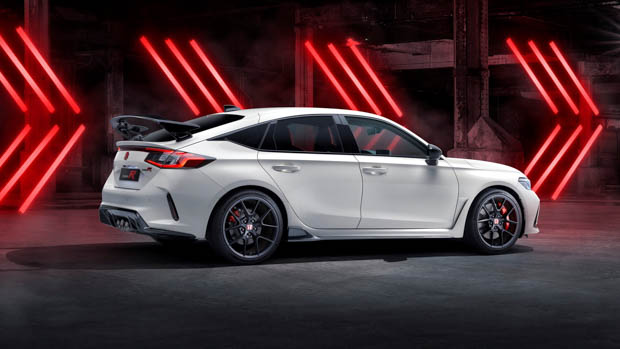 Leaked images shared by Tire Meets Road show what appears to be snapshots of the outputs with the Type R said to produce 243kW of power and 420Nm of torque.
The outputs and pictures likely stem from an official brochure, with Japanese writer Azusa Ito confirming to her audience that she was able to pre-order the new hot hatch and shared select pages of the booklet on social media.
Allegedly more power at lower RPMs than FK8
Honda is expected to arm the 2023 Civic Type R with the same basic 'K20C1' 2.0-litre turbo-petrol four-cylinder as the last generation but with some added fine tuning to allow for slightly higher outputs and mild durability improvements for on-track performance.
The peak power figure of 243kW is available from 6500rpm, which is identical to the previous model that produced 228kW in Australia, but a higher 235kW in parts of Europe and Japan.
Peak torque also appears to have also taken a 20Nm jump to 420Nm and is available sooner at 2000-4000rpm, though trails off sooner than the last generation model which spanned from 2500-4500rpm.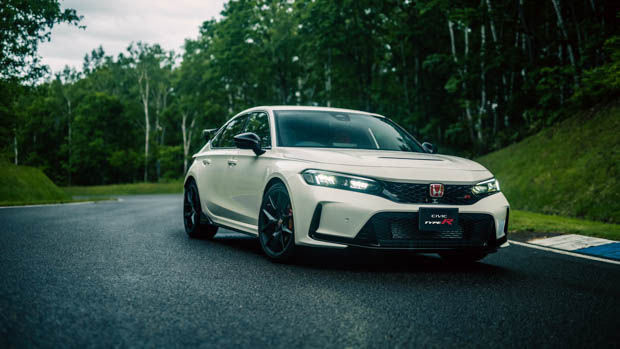 Dyno-testing and on-track performance evaluations will prove if the new-generation Civic Type R has benefited from this bump in grunt but the figures do help explain why Honda has been setting new lap records in prototypes of its new hot hatch in previous months.
If true, these power and torque figures would surpass that of the Hyundai i30 Sedan N (213kW/392Nm) and Volkswagen Golf R hatch (235kW/400Nm) – though an update of the latter slated for Q3 2022 will bump outputs to 245kW/420Nm.
However, these updated outputs are still well-adrift of so-called 'hyper hatches' like the 294kW/500Nm Audi RS3 and 310kW/500Nm Mercedes-AMG A45 S.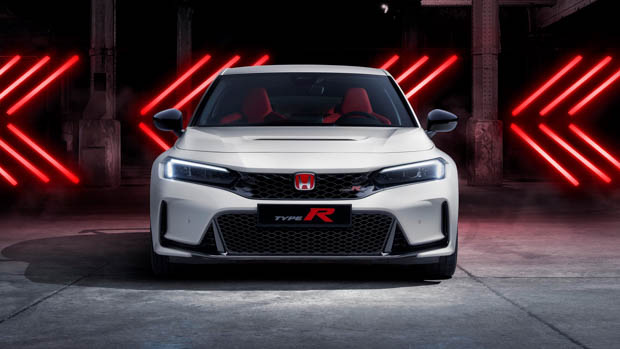 Leak also purports to reveal price in Japan
Similar news of buyers being able to secure a new Civic Type R have been reported by Japanese website Creative Trend who stated that the model will be priced from 4,997,300 Yen or 4,497,570 Yen without the local tax.
That's just AUD $48,000 at the time of writing in July 2022 – but expect Australian prices to be much higher, reflecting the fact the outgoing FK8 Type R cost $54,990 before on-road costs when it was discontinued.
The previous-generation Type R climbed in increments from its original, 2017 launch price of $50,990 before on-road costs.
Key rivals are more expensive again. The Mk 8 Volkswagen Golf R, for instance, costs $65,990 before on-road costs.