Just one month after the eight-generation Volkswagen Golf R was shown off to the media, the AWD-equipped hot hatch is eyeing off an upgrade before the first lot of Toyota GR Corolla rivals have even hit showrooms. 
After the 20 Year edition – the most powerful Golf ever – was confirmed for Australian shores between July-September Volkswagen has said that variant's 10kW/20Nm power and torque bump could become standard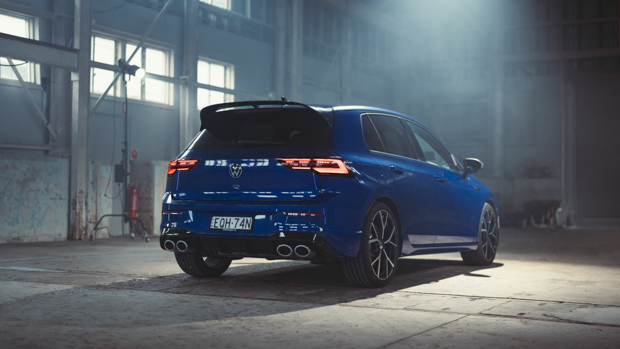 In current Australian guise, the Golf R produces 235kW and 400Nm from its 'EA888' 2.0-litre turbo-petrol four-cylinder, though unlike European delivered examples our Rs make do without a petrol particulate filter (PPF).
While emissions-friendly PPFs could be thought to restrict power, their need for higher quality fuel means that in Europe it is possible for Volkswagen to offer this engine in a higher state of tune (245kW/420Nm).
Volkswagen Australia's product and PR communications manager Daniel DeGasperi indicated to Chasing Cars that the regular R could adopt the higher output engine following the launch of the 20 Year edition.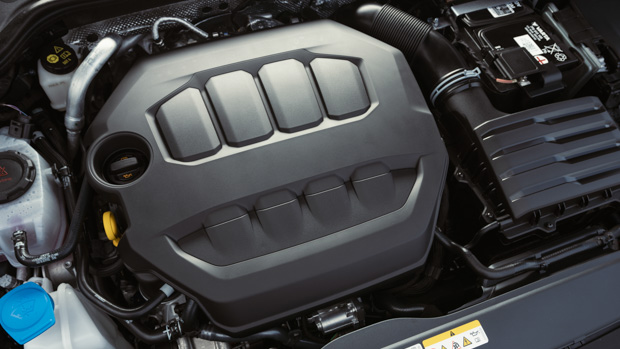 In tow, the Golf R hatch will be fitted with a PPF like the wagon which already has the European emissions-mandated equipment.
Read more about the Golf R
How much faster is the 20 Year tune?
European Golf Rs with the 235kW/420Nm EA888 tune are able to complete the 0-100km/h sprint in a claimed 4.7 seconds, one tenth faster than current Australian cars. 
With the extra 10kW, the European Golf R 20 Year is able to reach 100km/h another tenth quicker at 4.6 seconds.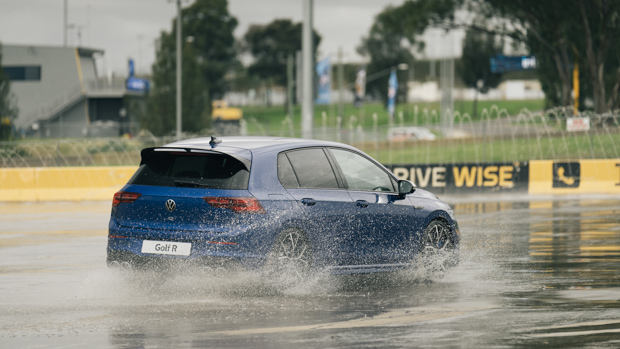 The rest of the powertrain – including the AWD system with drift mode and seven-speed wet-type dual-clutch transmission – remain unchanged.
It is not confirmed whether other Volkswagen products that currently use the 235kW tune (including the Golf R wagon, Tiguan R and Europe-only Arteon R) will receive the Golf R's power increase. 
Will the power increase bring a price hike?
Volkswagen Australia did not indicate whether the Golf R's price would go up in line with the power bump, however it could very well happen.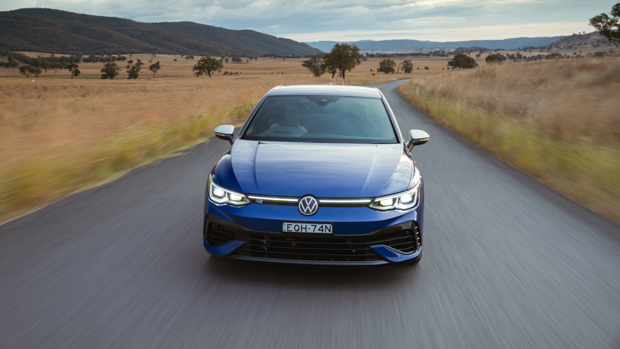 Following a $1000 price drop reflecting the loss of the standard Harman Kardon sound system to increase supply levels in Australia, it's possible a more powerful version could pick up that slack.
Additionally, industry-wide price increases that have come about due to riding materials and manufacturing costs are also likely to affect the Golf Rs price over time.
With the higher state of tune, Volkswagen could even potentially offer a more hardcore, track-focused version of the Golf R as seen in the past with the Mark 7.5 GTI TCR.
Volkswagen Golf R: prices in Australia
All prices listed are before on-road costs.
R hatch: $65,990
R wagon: $68,990