The 2022 Audi RS3 is set to launch in May and be the last hurrah for the warbling 2.5-litre turbo petrol five-cylinder, but ahead of the RS3's Australian release date Audi has been busy trying to match supply with demand for the AWD hyper-hatch.
The RS3 is the Audi's small car flagship and offers bulging standard equipment levels, with expected safety features such as a 360-camera and blind-spot alongside luxurious massage seats.
Chip shortages have seen Audi Australia giving RS3 buyers the option to either skip some luxury features for an earlier delivery and slightly lower price, or wait it out for a full-fat example.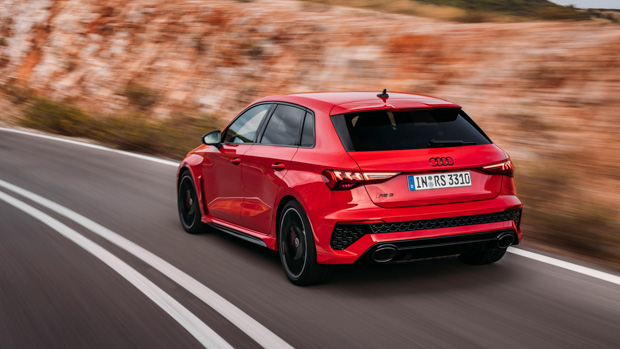 A spokesperson from Audi Australia told Chasing Cars that "customers remain able to leave all equipment items in their orders if they elect to wait, even if certain equipment items are affected by temporary unavailability."
This is a similar technique employed by Volkswagen which elected to remove the premium Harman Kardon stereo from Golf and Tiguan R models to proactively improve supply.
Other manufacturers have deferred deliveries instead of reducing specification, but across the industry, specification lists have become increasingly fluid in order to deliver cars to customers in a timely manner.
Because the RS3's launch is still several months away, Chasing Cars understands that cars destined for Australian customers have not yet been built at Audi's Ingolstadt factory.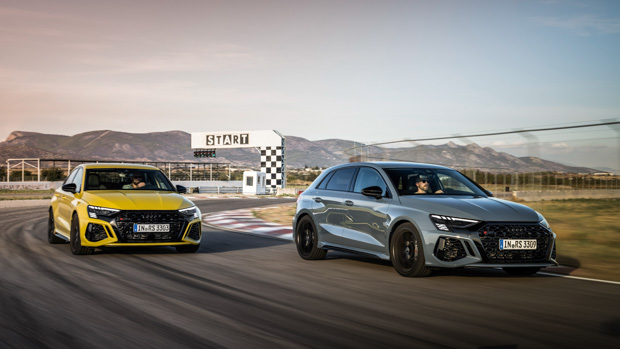 Chasing Cars understands that those who placed orders won't know the exact specification of their car until they are provided with the VIN, so as always it's best to contact your dealer if you're unsure.
Audi Australia are adamant, though, that customers do not have to accept a decontented, cheaper car, with buyers allowed to opt for the full-specification version – though a delivery date for a fully-featured car may be impossible to provide at this time.
What features are optional on the RS3?
In a way all of the features are still standard, but it's optional to remove them and Chasing Cars understands you will get some money knocked off the RS3's $92,200 before on-roads price.
One of the features is the 360-camera system which is noted in the RS3's Australian brochure as being unavailable, and some dealers are offering a $400 discount to skip this.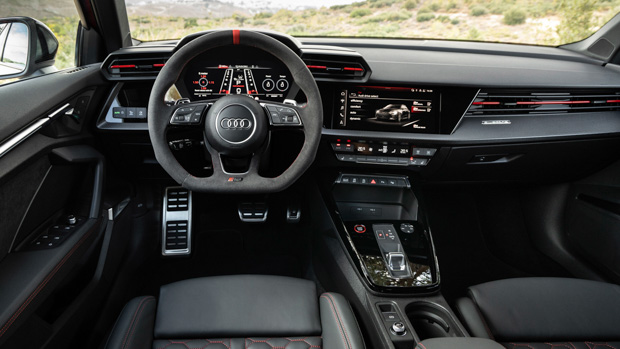 Another 'you-can-probably-live-without-it' detail is the massaging front seats. If you choose to ditch these from your RS3, you could save around $1200 while retaining the nappa leather upholstery and electric adjustment.
The last feature that is currently in jeopardy is blind-spot monitoring, which has a greater bearing on safety though is not mandatory for an ANCAP five-star crash rating.
Even with the equipment tweaks to improve supply, the RS3 won't lose its core appeal: a 294kW/500Nm 2.5-litre turbo petrol five-cylinder and all-wheel-drive with clever centre differential that incorporates a Drift mode.
And for those who want the massaging seats, 360-cam and blind-spot monitoring, Audi Australia continues to offer full-fat RS3s, with the caveat that "in many cases, this means [Audi Australia] are unable to provide an estimated delivery date for these vehicles.
"In these circumstances, customers can choose to remove affected equipment items in order to secure earlier delivery."
Audi RS3 2022: prices in Australia
All prices listed are before on-road costs.
RS3 Sportback: $92,200
RS3 sedan: $94,700