Despite the hindrances of the coronavirus pandemic, 2021 was still a great year for new cars with some great models finding their way onto showroom floors – including the new Toyota Land Cruiser 300 Series, the Hyundai i20 N and the Mk 8 Volkswagen Golf.
But 2021 was in many ways a quiet year compared to how 2022 is quickly shaping up, with a tonne of fantastic new car releases on the horizon for Australia.
We whipped around the Chasing Cars editorial team to quiz our writers on their most-anticipated new car releases of 2022.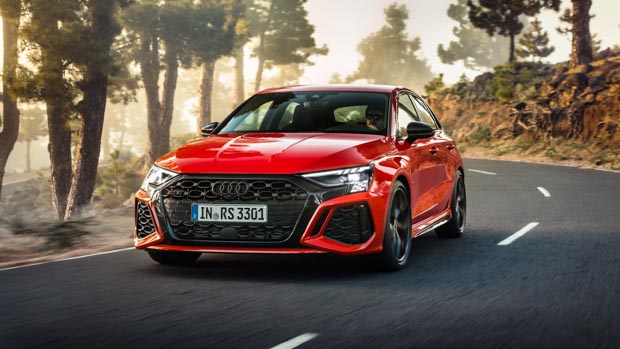 Editor and founder Tom Baker's top 10 cars for 2022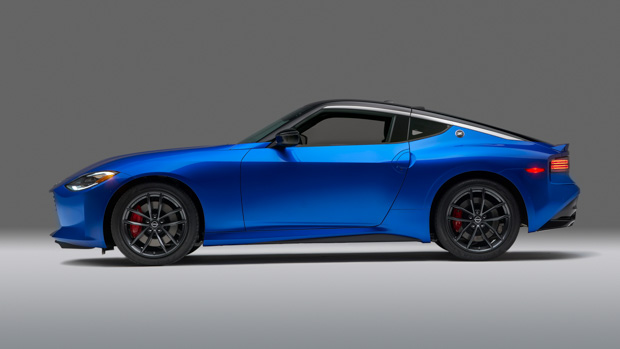 Deputy editor Nathan Ponchard's top 10 cars for 2022
Range Rover: elegance takes a new form with the next-generation Range Rover
Audi RS3 (and A3/S3): luxury hatchback from Audi now has even more performance (and rear drive dynamics) in new RS3 form
Subaru BRZ/Toyota GR 86: Second generation sports coupe gets more power and better tech
Cupra Formentor: midsize SUV gains popular VW turbo engine to belt out 228kW – should be a fun time
Mazda CX-60: new rear-drive architecture should improve on driving dynamics
Mercedes-Benz C-Class: New C-Class adds hybrid tech, new C63 incoming with hybrid four-pot power
Ford Ranger: one of Australia's most popular utes gets diesel V6 power for the first time, has been completed overhauled for the new generation
Kia EV6: Kia's first fully electric model is on its way and it promises to be a real contender in the EV space
Nissan Z: 298kW in a relatively light, RWD sports coupe? Sounds like a heap load of fun!
Honda Civic Type R: the next iteration of the Type R won't look as boy-racer as the last one, but will surely be just as good on a winding road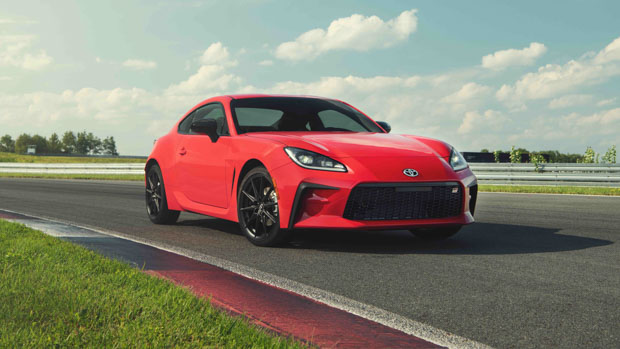 Staff writer Zak Adkins' top picks for 2022
Chevrolet Corvette: Hot mid-engined supercar from Chevrolet ready to take on the best from Europe. Comes well equipped in Australia with the Z51 package. Pricing starts from $144,990 before on-roads.
Kia EV6: first dedicated battery electric model from Kia, will come in three models with GT expected to pack a big punch
Porsche 718 Cayman GT4 RS: Cayman gets 4.0-litre 911 GT3 motor, most powerful mid engined car to date
Toyota RAV4: new RAV4 will come with two new hybrid variants and will likely be very popular in Australia
Audi RS3: sonorous five-pot returns with new trick torque vectoring diff and drift mode
Subaru BRZ/Toyota GR86: perfectly balanced sports car gets more power and no more torque dip!
Volkswagen Tiguan R: a Golf R on stilts with 235kW. Sounds good to me!
Lotus Emira: last ICE Lotus sports car will have Mercedes-AMG four pot or supercharged Toyota-sourced V6
Mercedes-Benz AMG EQS 53: the brand's first performance EV arrives in the first half of 2022, packing 484kW
Nissan Z: one of the most highly anticipated cars of 2022, twin-turbo V6 good for 298kW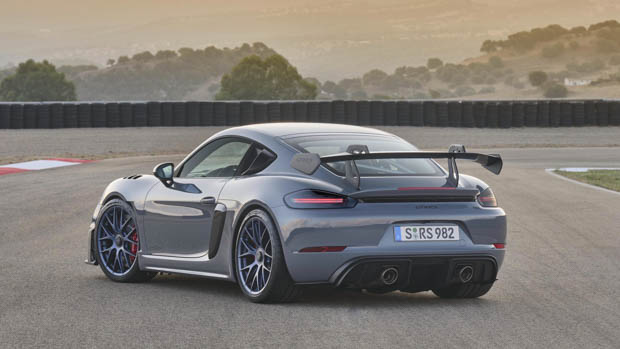 Staff writer Tom Place's top 10 cars for 2022
Nissan Z: Playing right to the heart of the enthusiast Nissan has equipped the Z with stunning retro looks and twin-turbo V6 power. It looks bloody quick and it could be a lot cheaper than its Supra rival.
Kia EV6: The first dedicated EV from the Korean brand looks to be hugely impressive from a practicality and affordability standpoint – plus the GT model can hit 100km/h in a breathtaking 3.5 seconds.
Toyota GR86 and Subaru BRZ: Arguably the only affordable RWD sports car on the market that you can live with every day, the siblings have cleaned up their act and appear to have pushed the boundaries even further.
Honda Civic Type R: After arguably leading the hot hatch segment in its last generation the Civic is back for more but this time around the styling has been toned down about 10 notches.
Polestar 2: Tesla has been smashing it out of the park with the Model 3 but the Polestar 2 looks a similar level of capability matched with a fair price, and I reckon I will be a huge hit with buyers in 2022.
Peugeot 308: The last generation was an unappreciated gem and the next one looks to bring stylishly-integrated modern tech and some potent plug-in hybrid powertrains to the fore.
Ford Ranger: With a stonking V6 turbo-diesel powertrain, full-time four-wheel drive and a bigger tray the new Ranger is getting bigger and seemingly better for every purpose.
Subaru WRX: While the numbers don't hint at any huge increase in performance the switch to a new platform could mean great things for the WRX. Plus, you can now get one in 'Sportswagon' guise.
Mercedes-Benz EQB: If the pricing falls where we think it will this seven-seat SUV could be a relative bargain for EV buyers despite the luxurious badge on the bonnet
Range Rover: Somewhat of a segment leader in the past, the Range Rover has evolved its formula yet again to offer an absurd level of sophisticated luxury.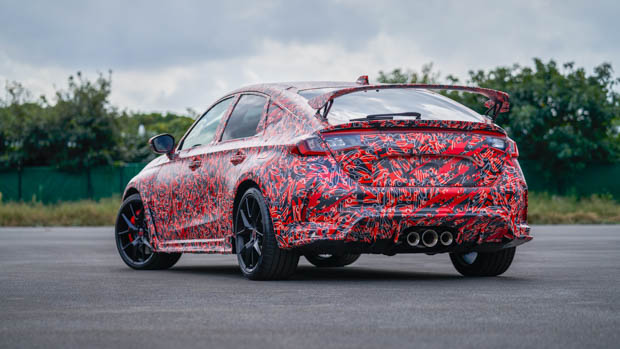 Staff writer John Law's top 10 cars for 2022
Toyota GR86: A front-engine rear-drive sports car with the grunt it should have had from the start, and it should cost less than $50K!
BMW i4: – The electric sedan from Germany that I hope will take the reins as the next generation's 3 Series.
Lotus Emira: – Hethel is back! And Lotus's last combustion car ever is shaping up to be awesome.
Honda Civic Type R: – The last one was perhaps the greatest hot hatch we've ever seen, so the new one has big shoes to fill.
Kia EV6: Perhaps the coolest looking Kia ever? We hope this EV drives as well as it presents in pictures.
Porsche Cayman GT4 RS: This one is self explanatory.
Nissan Qashqai E-Power: the return of the range-extender hybrid could either be a boom or bust, either way I can't wait to find out.
Subaru WRX: Hopefully Subaru's new four-door sports car can capture some of the original's magic.
Hyundai Ioniq 6: The Koreans are rolling out an EV offensive, this might be the perfect one.
Nissan Z: A twin-turbo V6 two-door sports car. Yes.