The 2022 Audi RS3 has set a new Nürburgring lap record and surpassed the previous benchmark set by the Renault Megane Trophy R by 4.64 seconds.
Setting a blistering time of 7:40.75 minutes on the Nordschleife's infamous 20.8km route the Audi RS3 is officially the fastest vehicle in the compact class.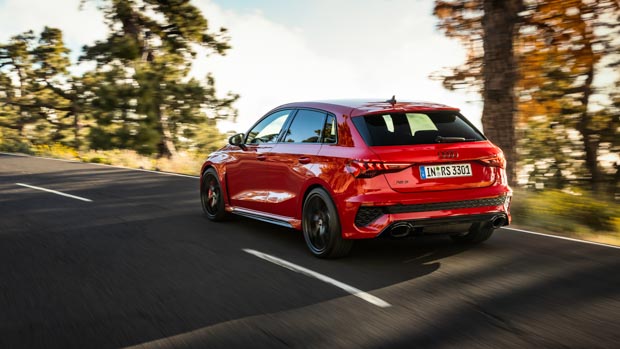 The overall production car lap record remains untouched with the Porsche 991 GT2 RS setting a time of 6:43.3 back in July but the pair do not sit in the same vehicle category or price bracket.
Audi set the official record back in June ahead of the RS3's official debut which is why it can be seen still cloaked in camouflage in the official images. 
Its French rival still hangs onto its record as the fastest front wheel drive car around the ring as the Audi makes use of an all wheel drive system, an element which Audi touring car driver Frank Stippler said played a large role in nabbing the top spot.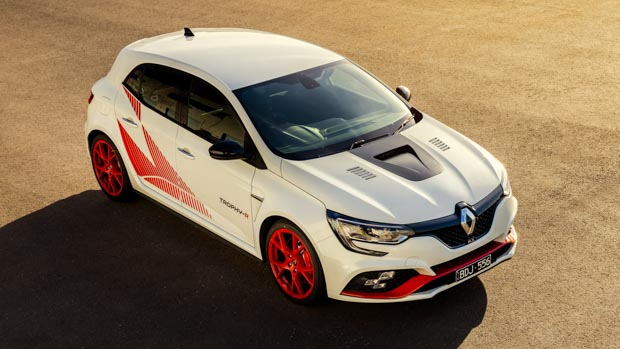 The latest generation of Audi RS3 ditches the Haldex-style AWD system with its conventional rear differential for an electronically controlled, multiple-disc clutch mounted on each of the drive shafts.
The result is a system that can send 50 per cent of its power to the rear wheels, of which 100 per cent can be distributed between the left and right tyres to trim the turning radius.
"In general, the new RS3 is much more agile when driving from the middle of the curve to its end and when accelerating out of the curve," said Frank Stippler.
The RS3 sedan was fitted with a range of optional equipment including Pirelli P Zero Trofeo R tyres, the weight-saving 19-inch ceramic front brakes and the RS sport suspension plus with clever adaptive dampers.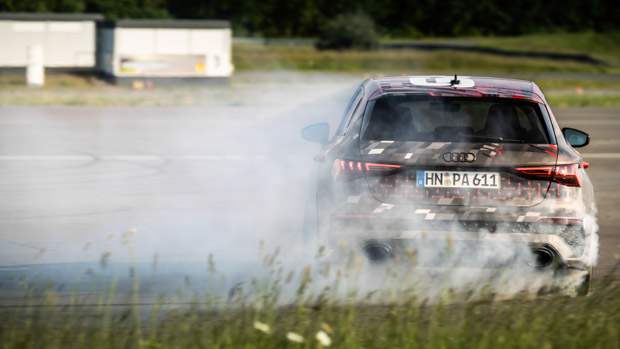 Under the bonnet, the compact hatch and sedan make use of a 2.5L five-cylinder turbocharged engine making 294kW of power and 500Nm of torque. 
Audi now has another feather to add to the RS3's cap, with the claimed specifications of the pocket rocket edging out rivals such as the Mercedes-AMG A45 S in areas such as outright acceleration and top speed. We've written a full breakdown here.
The new record will no doubt be a key selling point for buyers when the 2022 Audi RS3 goes on sale in early 2022, with official pricing yet to be announced.