The 2022 Porsche 911 GT3 Touring 70 Years Porsche Australia Edition has an awfully long name, but the production run will be limited. Porsche Australia have not confirmed how many special GT3 Touring 70 Year examples will be produced.
The Australian edition will join the 992 generation Porsche 911 range alongside the recently revealed GT3 Touring Package ($369,700 plus on-roads) later in 2021.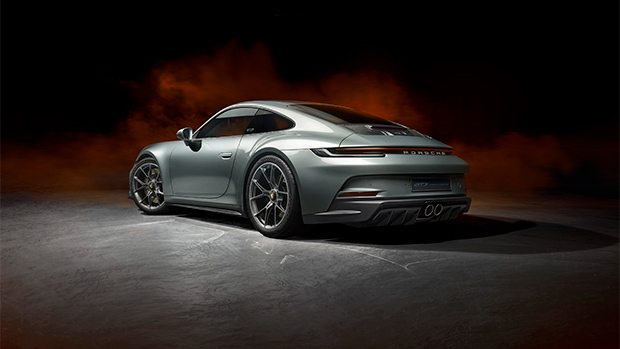 Specifying the Touring package removes the GT3's swan-neck wing for a start. While that might affect downforce figures, the Touring does not sacrifice any grunt. The four-litre naturally-aspirated flat-six still revs to 9,000rpm and produces 375kW of power and 470Nm of torque along the way.
Buyers will also be able to select between a six-speed manual or seven-speed PDK dual-clutch automatic transmission for the first time in a GT3 Touring.
While more road-focused than the GT3, the Touring Edition will still be quite at home on a racetrack. Put that down to the standard fitment of the Chrono package and track-friendly Michelin Cup 2 tyres wrapped around 20-inch front and 21-inch rear wheels.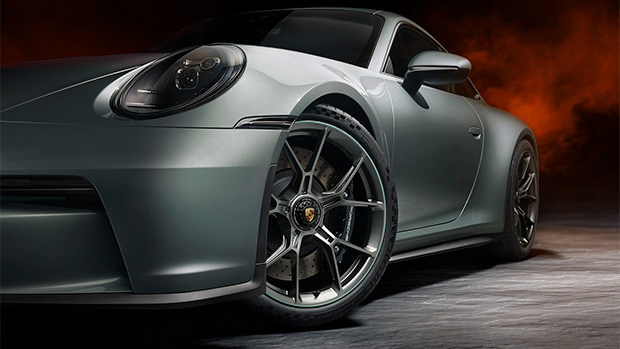 Porsche sweetens the Touring package with some plush creature comforts, including lightweight bucket seats trimmed in two-tone leather upholstery. Porsche has smothered the cabin with the extended leather package, and a BOSE stereo is standard.
What makes the 911 GT3 Touring 70 Years Edition special?
In addition, the first Australian-specific GT3 70 Years references the Stuttgart brand's history down under. A collaboration with the Exclusiv Manufaktur team and Porsche Australia resulted in a subdued grey-heavy spec.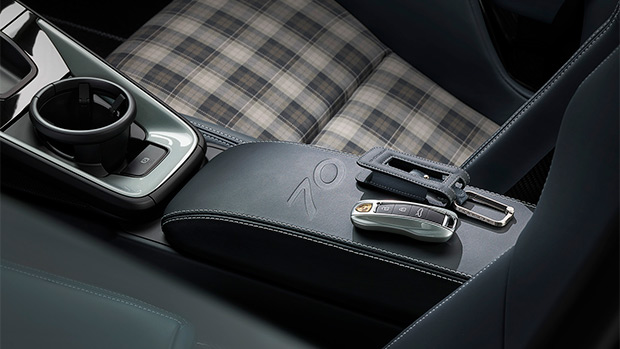 Outside, the GT3 70 Years wears Fish Silver Grey metallic paintwork the matching key – neat. The colour itself references the Fish Grey Silver paint that adorned one of the first two 356 sports cars that arrived in Australia in 1951.
The grey theme continues inside with 944 pasha-esque black and white chequered seat upholstery. Additional crayon trim on the steering wheel and gear stick link the theme back to the exterior. 
"It is fitting that this special edition features exclusive elements that link back to one of the two first Porsche sportscars imported to Australia by Norman Hamilton 70 years ago," said Sam Curtis, CEO and Managing Director Porsche Cars Australia.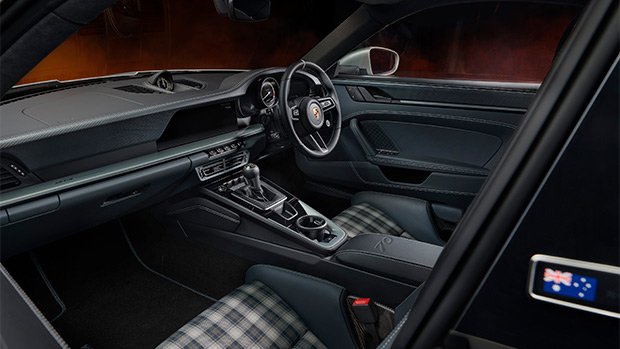 Additionally, the GT3 70 Years will be easy to identify with the Australian flag emblazoned on the B-Pillar. Even when in storage, punters will know, as Porsche includes a bespoke car cover with the purchase of the car.
Speaking of purchasing, getting your hands on a GT3 Touring 70 Years Edition will cost $494,400 plus on-road costs. That's a cool $124,700 premium over a base GT3 Touring – leaving almost enough cash left for a manual 718 Cayman.
However, if you know you want one of these cars, the price is unlikely to be off-putting. Special edition Porsches are renowned for their strong residuals. For instance, a 991 911 GT2 RS is now worth around $700,000, approximately $50,000 more than its new price in 2019.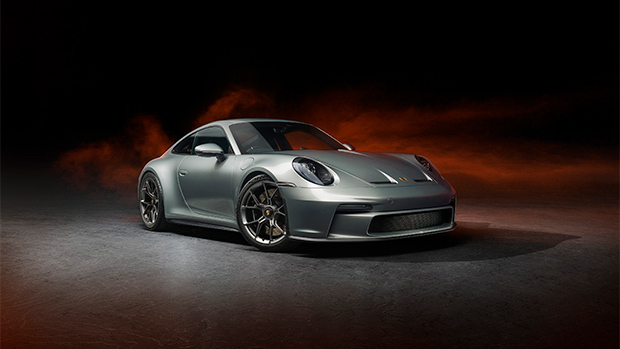 The Australian-spec GT3 Touring 70 Years Edition is available to order now in limited quantities from $494,400.
Porsche 911 GT3 Touring: pricing in Australia
Price listed are before on-road costs and options
Porsche 911 GT3 – $369,700
Porsche 911 GT3 Touring – $369,700
Porsche 911 GT3 Touring 70 Years Edition – $494,400