Porsche's latest 992 generation 911 has proven a venerable competitor in base Carrera and Carrera S specification, though naturally, Stuttgart has added a range-topping Turbo S 911 which promises even more insanity.
It's no secret that 992 generation cars are turbocharged but Porsche has assured us this won't soften the historically bananas 'Turbo' monikered car.
Performance figures suggest they're not wrong, either. A 911 Carrera S will sprint from 0-100km/h in a very respectable 4.0 seconds. For context, A Ferrari Laferrari will reach the same velocity in 2.7 seconds, identical to this 992 Turbo S.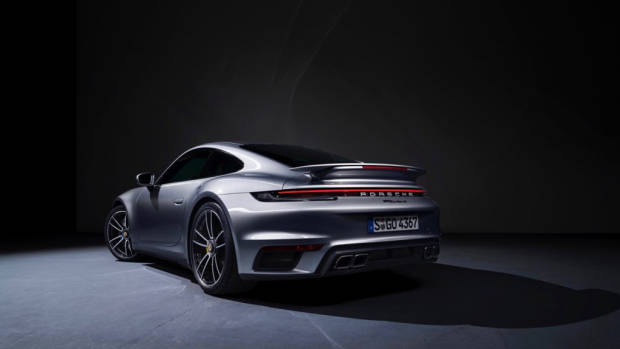 Yep, that's right, you could comfortably drive to work in a Porsche that's as fast as a $3 million Ferrari.
The 992 Turbo S will go on to 200km/h rather easily, too, Porsche claiming an extraordinary time of 8.9 seconds.
Porsche will be competing in the exclusive super car market against the BMW M8, Bentley Continental and Audi R8 V10.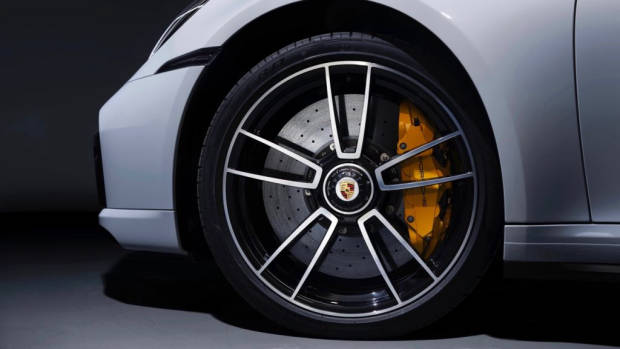 These have always been traits of the 911 Turbo, but the latest 992 achieves it with an all-new 3.8-litre twin-turbo flat-six engine with outputs of 478kW and 800Nm, up 51kW and 50Nm from the 991 Turbo S.
Porsche has redesigned the intake to provide stronger air charge, with high tech Piezo injectors to improve power, efficiency and responsiveness. Turbo size has increased to 55mm and 61mm.
Power will be sent to all four wheels via a Turbo S specific eight-speed dual-clutch gearbox and top speed is a staggering 330km/h, just don't attempt to reach that in Australia.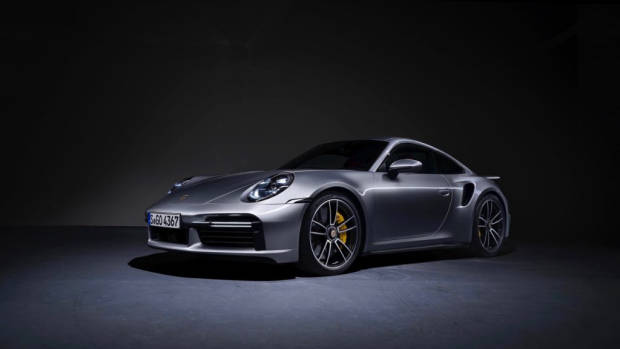 Although all 992-gen 911s are widebodies, the Turbo S is fatter again. Swelling by 48mm to 1,900mm wide to accommodate greater track width to harness the prodigious outputs.
A staggered set of alloys make an appearance – 20-inch at the front wrapped in 255 wide tyres, with 21-inch rear wheels shod in monstrous 315/30 section rubber.
And yet, the 992 Turbo still looks demure, it's not some bewinged racecar, no, the Turbo S is a vehicle that you would be comfortable picking your grandma up for lunch in. There's a beauty to the restrained yet bulging lines of the car, purposeful but without shouting about it.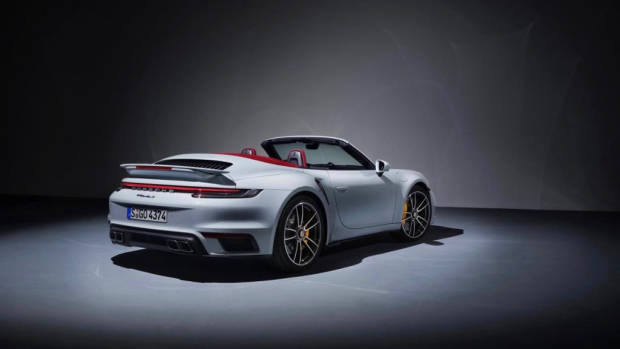 If you are about the wings and canards, we're sure the 992 GT3 isn't too far away, though that retractable spoiler is said to provide 15 per cent more downforce.
Standard equipment for the Turbo S is decent as you might expect with 18-way adjustable leather-appointed seats, a 10.9-inch central touchscreen, Bose stereo and Sport Chrono pack.
The interior is a real leap forward from the heavily-buttoned 991 gen car, too. Porsche relying on the touchscreen infotainment system instead of buttons for the lion's share of functions.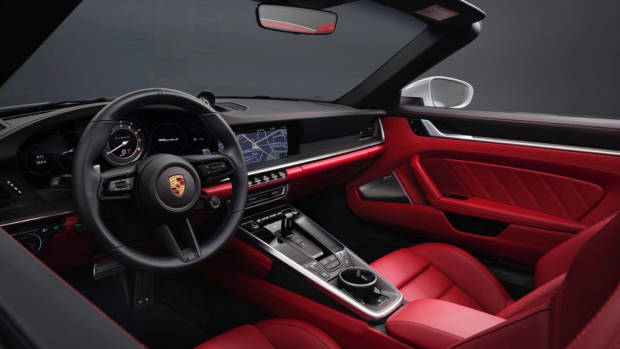 Naturally, Porsche will accommodate just about any need you have with Porsche Exclusive Manufaktur options that allow the choice of two-tone leather, specific trim inserts, embroidered seats and more.
Available in Coupe or Cabriolet, the 992 Turbo S is set to continue in providing the hallmark combo of comfort and barbaric turn of speed.
Pricing is not yet detailed but we expect the Coupe to start north of $460,000, the Cabriolet $480,000 before on-road costs. Yeah, that's expensive, but what else can sprint as fast as a Laferrari?