Renault has divulged key details of a refreshed Megane for 2020, the small hatchback will get new tech and a PHEV drivetrain for regular variants – though we do without those in Australia – while the R.S. model gets more zest.
Arriving in Europe in July this year, though no date is confirmed for Australia – the final car will be revealed at the Geneva Motor Show – the Megane will compete with C segment juggernauts like the Volkswagen Golf and Ford Focus.
But here in Australia, where the more exotic R.S. is the only variant confirmed, it will battle for ultimate small-car-giggle-factor against the spicy Hyundai i30N, Honda Civic Type R and gallic foe: the Peugeot 308 GTi.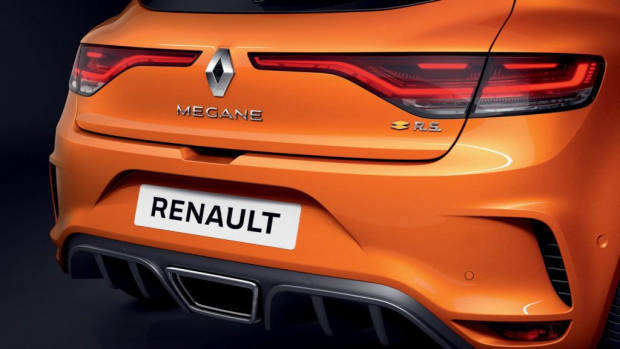 The biggest news for us in Australia is that the Megane R.S. will get more poke from its 1.8-litre turbocharged four-cylinder. Stepping up from outputs of 205kW and 390Nm the updated car will boast a luscious 220kW and 400Nm. Naturally, power will be sent to the front wheels.
There will be options for cog-shuffling; the purists choice will continue in the form of a nuggety six-speed manual gearbox, though opting for the seven-speed dual-clutch gearbox will liberate some extra torque, bringing the total Newtowns to 420Nm.
For 2020 the line-up will receive some tweaks; the limited-run Trophy-R is now defunct, but Renault will sell a track-focused Trophy variant boasting a trick limited-slip differential, stiffer dampers (25%), stiffer springs (30%) and beefier anti-roll bars.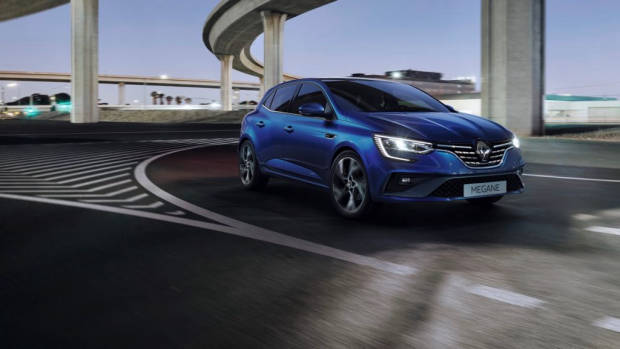 The peculiar-feeling four-wheel steer system remains across the range even on the track-honed Trophy variant.
Renault has added an R.S. Line to replace now defunct GT Line, featuring more aggressive styling than regular models. Australia will miss out.
Alongside the energetic R.S. variants, Renault will offer a plug-in hybrid option in European markets. The system – dubbed E-Tech – utilises a 1.6-litre four-cylinder engine in conjunction with dual electric motors for a combined output of 119kW.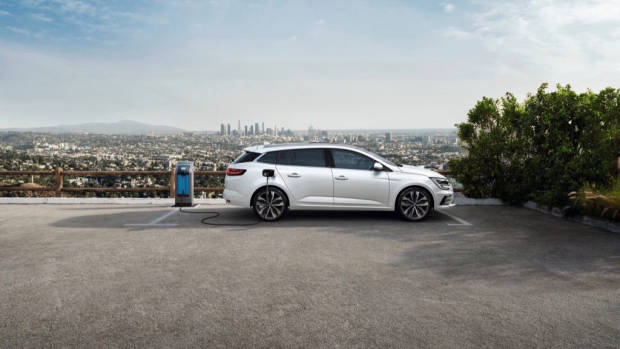 Renault says this drivetrain will be only available on the Megane wagon initially, but a hatch will follow. A small 9.8kWh battery makes for a claimed WLTP electric range of 65km in urban driving scenarios, 50km in the mixed cycle, with the ability for the motors to drive the Megane up to 135km/h.
Renault Australia says they are currently reviewing the case for the E-Tech in Australia, though nothing is confirmed yet.
As for exterior tweaks, well, they're pretty minor. We still think the Megane is a handsome beast in R.S. guise, so it's no bad thing the design hasn't been overtly messed with, the refresh is limited to different alloy wheels and light clusters.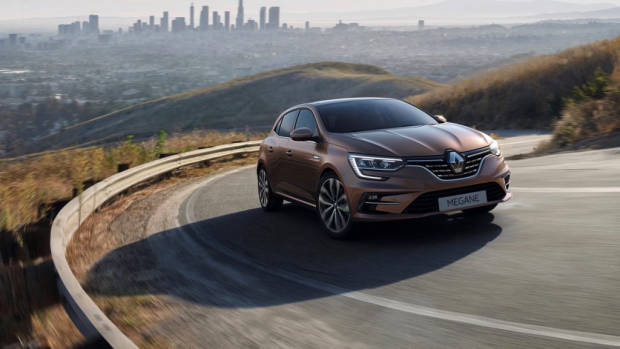 We were never huge fans of the Megane's slightly dated feeling interior though, and thankfully Renault looks to have addressed this. Gone is the clunky Renault R-Link, replaced by their Easy-Link system found in the brand's latest Kadjar SUV.
There's a centrally-mounted 9.3-inch touchscreen display (up from 8.7-inches), a fully digital dash with 10.2-inch TFT read-out and it generally looks slicker overall, we'll wait for full judgement until we have an R.S. to check out, though.
While we weren't overly impressed with the first incarnation of the latest gen of Megane R.S., but time has proven that Renault Sport models tend to age like fine wine. We eagerly await the arrival of the updated R.S. model and will have more details closer to this year's Geneva Motor Show.