Audi has confirmed the return of the powerhouse five-cylinder engine to the Australian market. The warbling motors will nestle under the bonnets of the sleek TT RS and ever-practical RS3.
It was unclear whether Australia would receive these two vehicles as the 294kW turbocharged engines were struggling in the face of stricter WLTP homologation in Europe. But, rejoice, because that distinct warble is available once again in Audi showrooms.
Unfortunately, the $83,800 ($94,886 driveaway) RS3 Sportback and $86,500 ($97,721 driveaway) Sedan aren't coming in new-generation A3 form, instead encased in the current model's more reserved lines. No bad thing, but it faces stiff competition from the cutting edge interior of the Mercedes-AMG A45 S and CLA 45 S.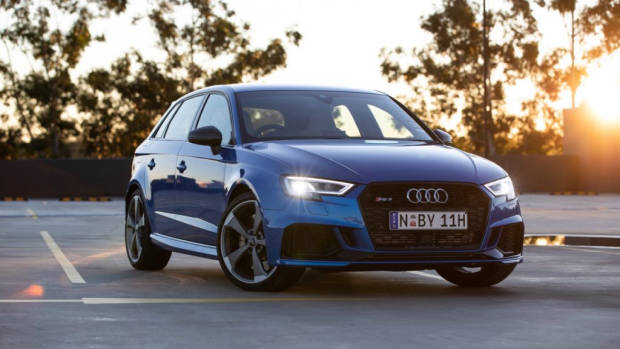 As for the $134,900 ($148,377 driveaway) TT RS, the BMW M2 Competition and Toyota Supra offer more driving tactility in coupe bodies, though few cars combine the prodigious pace and usability of the shark-like Audi, though. Watch out Audi TT and Toyota Supra comparison here.
For 2020 Audi has not upped the prodigious power of the five-pot drivetrain, both retain the same outputs of 294kW and 480Nm as before they disappeared from Australia, and both should retain that mini-Lamborghini soundtrack.
That power is transferred through a seven-speed S-Tronic dual-clutch gearbox to a Quattro all-wheel-drive system.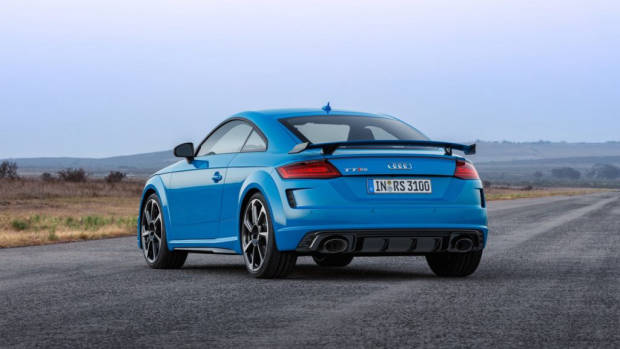 Being a lighter, lower vehicle, the TT RS claims a staggeringly fast 0-100km/h time of 3.7 seconds. Although a touch slower, the portly 1,625kg RS3 will complete the standard sprint in 4.1 seconds.
Standard specification on the 2020 RS3 is generous, too. Helping the exterior look sharp are a set of LED head and tail lights, standard metallic paint and 19-inch alloy wheels. Inside, Audi drive-select allows switchable drive modes with adaptive dampers tethered to the separate modes.
Exterior-wise there's no doubt this current generation TT is a looker. Extra RS touches like bigger wheels and more generous air vents lend the shape an almost concept car aesthetic.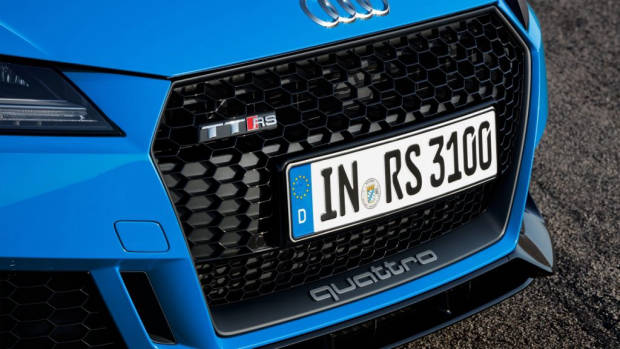 Naturally, the RS3 is a much more toned-down proposition; in fact, with a debadge, it might just be the ultimate reasonably priced Q-car.
Inside the RS3 will feel familiar with its 7-inch pop-up touchscreen, Apple CarPlay and Android Auto capability, Audi's excellent digital driver's display, 14-speaker Bang & Olufsen sound system and wireless smartphone charging.
Active safety systems will be present; goodies like lane-trace assist, rear-view camera and rear cross-traffic alert and adaptive cruise with stop and go should make the RS3 easy to relax in.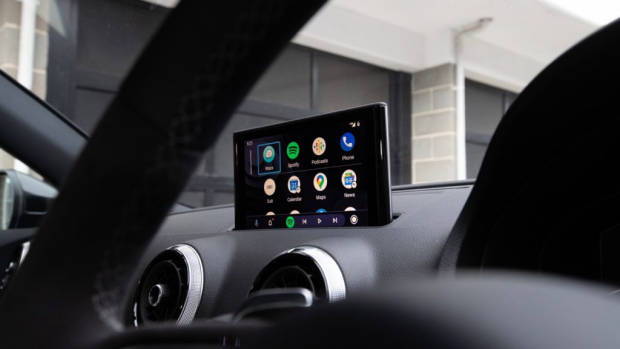 Additionally, Audi Australia will offer a $3,400 'carbon edition' option pack. For the extra outlay, buyers will get carbon-fibre-look mirror caps and matching interior trim, a panoramic sunroof, gloss-black wheels, privacy glass and blacked-out badging.
As for the sportier TT RS, well that sees Matrix LED lights front and rear as standard, a 10mm ride-height drop, adaptive dampers and generous 370mm ventilated rotors hiding under a spiffy looking set of 20-inch alloy wheels.
Inside the TT RS, you'll find the same 12.3-inch digital driver display as the RS3, though the infotainment system is even more minimal in the TT (we love it). The ubiquitous Apple CarPlay and Android Auto rear their heads; there's wireless charging, voice control, navigation and a bumping 12-speaker Bang & Olufsen stereo.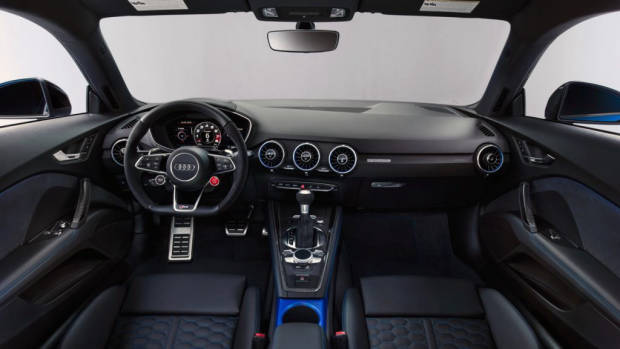 As a more driver-focussed proposition, the TT RS gets less active safety. Lane-trace assist, parking sensors, a rear-view camera and tyre-pressure monitor round out the list of safety gear.
Audi offers an RS design pack for the TT RS, which will see red or blue interior highlights specified.
We're glad to see the return of Audi's fantastic five-pots, and if history is anything to go by the TT RS and RS3 should put some smiles on faces.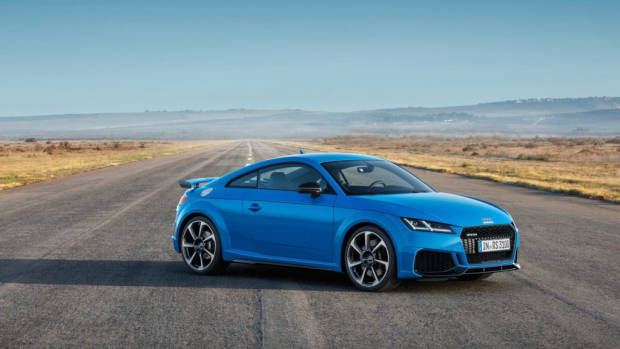 The 2020 RS3 is available to order now, with the sharper TT RS Coupe arriving in mid-July.