Honda has given us a sneak peak of the upcoming 2022 Civic Type R – the brand's most hardcore hatchback yet. 
Although covered in camouflage, the wrapping fails to hide key details of the new Type R, revealing a far more aggressive take on the Civic hatch previously unveiled for Australia.
When the Civic Type R arrives in Australia at some point in 2022, it will face off against a very competitive field of hot hatch rivals including the Volkswagen Golf GTI, Hyundai i30 N and Toyota GR Yaris.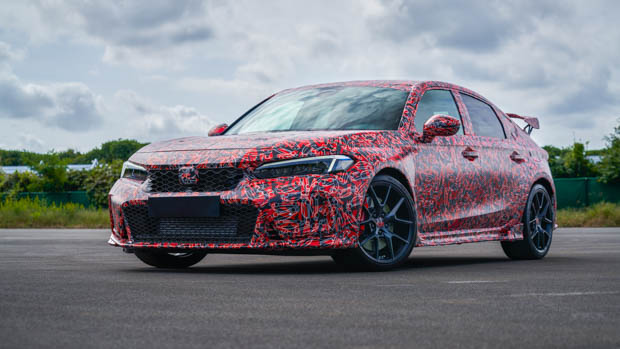 While still aggressive, the design could go some way to addressing a key criticism of its predecessor, which was often referred to as over-styled by critics.
At the front, designers have opted for sharper LED headlights and a huge lower intake, while at the rear there is a very Porsche-like LED strip which runs across the entire length of the boot.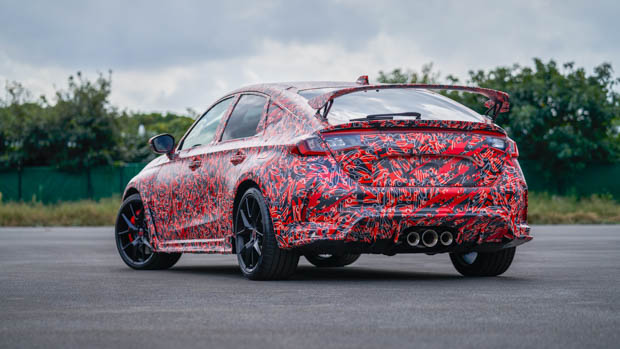 And the wing is back for another generation. Though this one is perhaps less 'boy racer' than the ninth or tenth-generation Type R – which could help broaden the appeal to those looking for a more understated look.
The three central exhaust pipes remain just like the FK8 along with widened wheel arches that give the car extra stance. The central exhaust pipe is now larger than the side ones, so we could expect a different exhaust tone from this.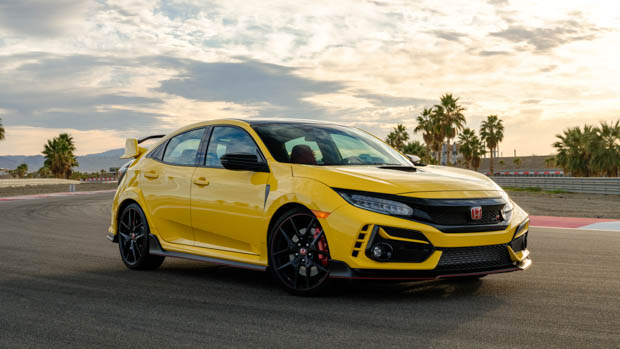 Eagle-eyed readers will also notice the cheeky set of Brembo brakes and Michelin tyres covering what looks to be 20-inch rims.
In terms of technical specifications, that will remain up to our imagination for now, however it's not likely to differ from a 2.0-litre four-cylinder turbo setup from the FK8 generation.
The current FK8 produces 228KW of power and 400Nm of torque so expect the new car to have similar outputs.
The regular 11th generation Civic has gained a more rigid chassis than the previous generation, which Honda engineers say has sharpened the driving dynamics but the Type R will take this a step further.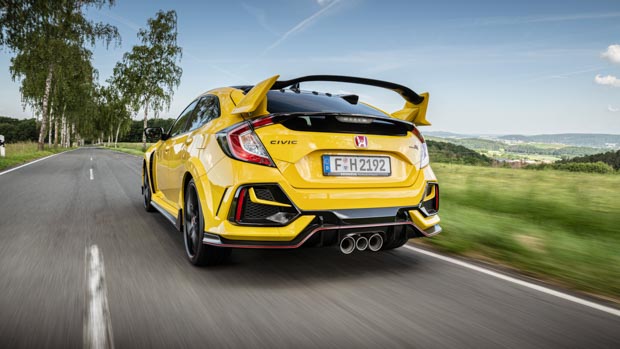 Buyers can expect the Civic Type R to feature a six-speed manual and a limited slip differential in the 2022 model, after the combination proved to be such a success in the previous generation.
Honda recently shutdown its Civic Type R manufacturing facility in the UK so it is unknown where this new car will be built but it will likely be produced in Europe or Japan.