Americans are loving Hyundai's new ute so much, it has pushed the new Chevrolet Corvette and Toyota RAV4 aside to become one of the fastest-selling new cars on the US market. 
In a report compiled by iSeeCars, Hyundai's new Tucson-based dual-cab ute took an average of just eight days to shift from dealership floors during the month of August. 
This compares to an industry-average of 26 days to sell a car in August across US showrooms, demonstrating the huge popularity of the Santa Cruz, as well as the new-generation Chevrolet Corvette.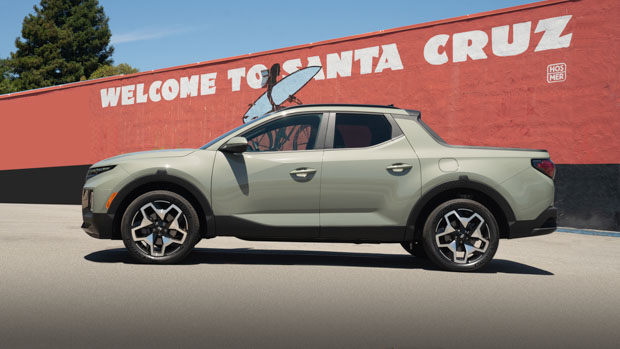 While these stats are more a measure of how in-demand the car is relative to stock availability than actual sales volume, tight demand is a good thing when it comes to being seen as the latest 'hot property' – and hot property is exactly what the Santa Cruz is.
Hyundai Australia's general manager of PR and marketing Bill Thomas said the company was confident the Santa Cruz would succeed.
"We've talked to the Americans about it and all of their volume is going to be sold out – they reckon they're going to sell everything they can build.
"The research they did on that vehicle, it's the biggest piece of research they've ever done at Hyundai North America, and they found that niche within that market and they were absolutely convinced that it would work."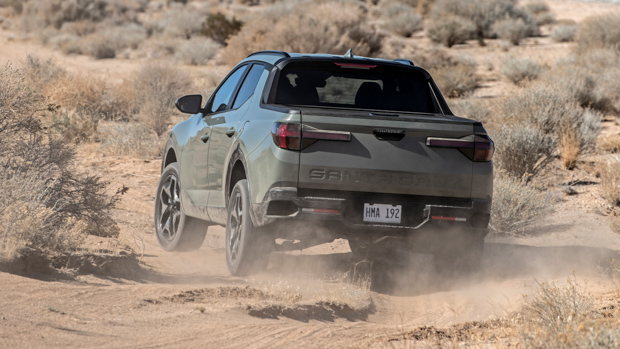 Will Australians be able to buy a Santa Cruz?
Hyundai manufactures the current-generation Santa Cruz in left-hand drive only, so it will be unavailable for purchase down under.
Therefore, Santa Cruz is off the cards for Australia, but things might change if a Santa Cruz 2.0 appears. 
Speaking to Chasing Cars earlier in the year, Hyundai's chief operating officer John Kett said a Santa Cruz for Australia might be possible if a next-generation model is developed.
"Obviously today the answer is no [to Santa Cruz coming to Australia] but I think over time things will naturally progress to a state where it could be.
"Australia is in there all the time [as a possible market choice for a new Hyundai model] and when the complexities knock us out, next time around, we'll have another look at [whether it's possible]," he said.
Hyundai Australia stated at the time that although it did express interest in the Santa Cruz, the business case to develop a right-hand drive version was just not practicable.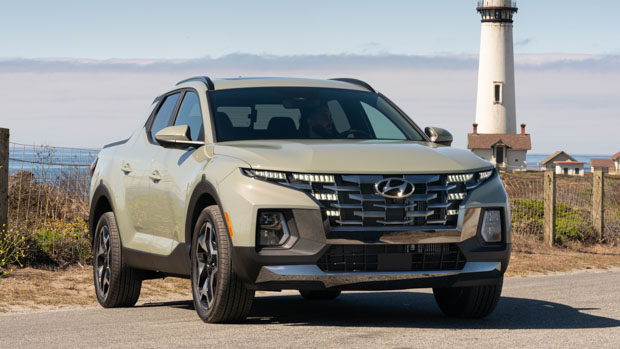 So what makes Santa Cruz such a hit?
The Hyundai Santa Cruz is a compelling package, with smaller dimensions to the run-of-the-mill dual-cab utes sold here in Australia.
Measuring 4970mm long, 1900mm wide and 1690mm high, the Santa Cruz is shorter, narrower and not as tall as a Ford Ranger XLT dual-cab which is 5426mm long, 1860mm wide and 1821mm high.  Santa Cruz has a wheelbase of 3005mm compared to the Ranger's wheelbase of 3220mm. 
Being a little smaller gives an advantage over large utes – especially larger American pick-up trucks – when navigating urban environments, which is likely to be Santa Cruz's natural habitat. It offers Americans the flexibility of having a work vehicle and leisure vehicle all in one, with enough room for a five-person family.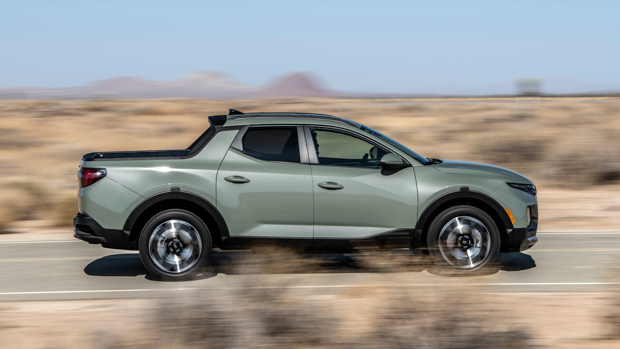 Santa Cruz fast facts
The Santa Cruz is powered by a 2.5-litre four-cylinder engine in either naturally aspirated or turbocharged forms.
The highest powered turbo engine produces a decent 205kW of power and 420Nm of torque and is sent through an eight-speed dual-clutch automatic transmission to all four wheels.
It offers 2.3-tonnes of towing capacity – enough to easily pull a medium-sized caravan.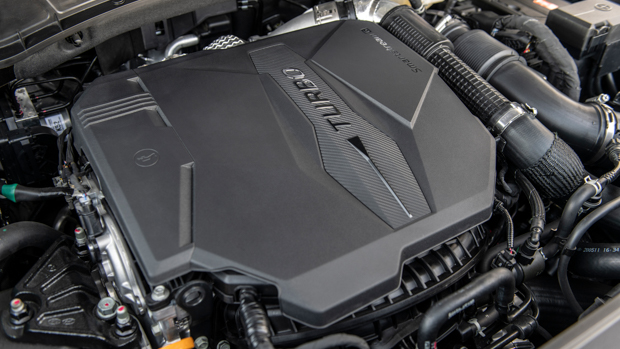 A 10-inch centre display and optional digital instrument cluster, along with a 10-speaker Bose sound system, makes this Tucson-based ute much more city friendly and less agricultural than most other pick-ups available in the US.
Like many other widely available dual-cabs, Santa Cruz's rear tub features a lockable tonneau cover to secure belongings. However, its 1230mm tray length is much shorter than the average Australian dual-cab ute – the Ford Ranger dual-cab, for reference, has a tub length of 1549mm.
For the average tradesman, this shorter length might be a make or break, however for most inner city commuters, the tray will be perfect for those homeowner IKEA trips.