Speculation about the specifications and styling of the Hyundai ute are reaching fever pitch this month, with several Hyundai Australia executives confirming further details about the pick-up truck's development progress at media events this month.
Hot on the heels of Hyundai Australia chief executive officer JW Lee's confirmation that Hyundai Motor Company (HMC) has green-lit the exploratory phase of developing a production ute, executives this week confirmed that Australian involvement in the project is far deeper than previously believed.
Recently-appointed chief operating officer at Hyundai Motor Company Australia (HMCA) John Kett confirmed that HMCA's general manager of product planning Andrew Tuitahi, based in Sydney, is currently actively involved with key decisions relating to the Hyundai ute that are being made at a global level in Seoul.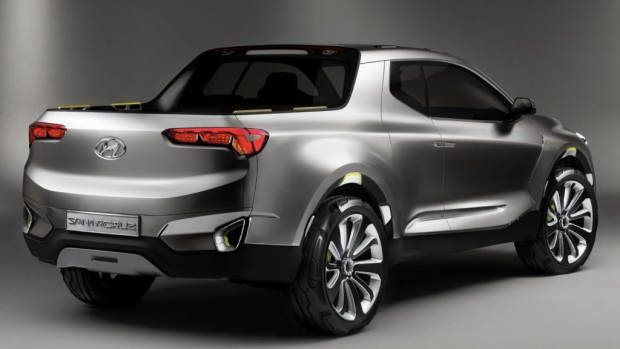 Mr Kett headed off speculation that a unibody, or car-based, design for the Hyundai ute is under consideration. Instead, any pick-up badged as a Hyundai is more likely to be a body-on-frame vehicle in the style of popular utes like the Toyota HiLux and Ford Ranger. A unibody option, based on the Palisade platform, will be rejected.
'It's clear to us that if we are going to bring a ute out, it better be a ute," Mr Kett said. "We've got past the first hurdles about what it would look like, but it needs to be functional. That's the important part.'
''Now, we've gone down the [frame preference] pathway, and the [product planning team] is working towards it. We just have to make sure that when it arrives, it is a bloody ute,' Mr Kett said.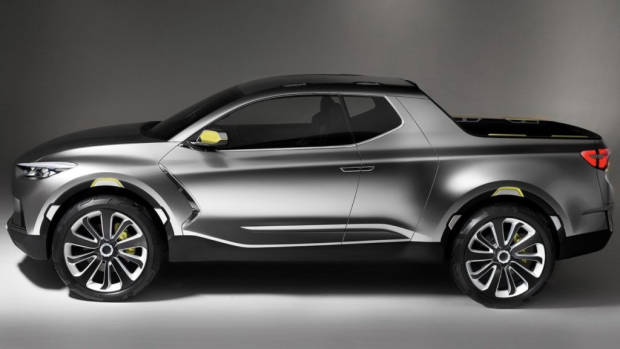 Names mooted for the Hyundai ute include Santa Cruz, which was worn by the 2015 concept vehicle seen in the images on this article. Importantly, the concept was a car-based crossover vehicle, which we now have cause to believe the production version will not be.
As for whether the Hyundai ute would be offered in a vast range of versions apeing the HiLux and Ranger, Mr Kett wouldn't be drawn on specifics.
'We're looking at range. When you cut up the ute market and split between 4×4, 4×4, the powertrains that go with them, crew cab versus cab chassis … I think we want to be smart about it," Mr Kett said.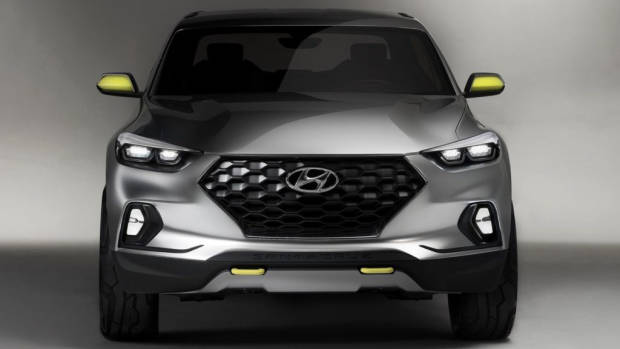 "Andrew [Tuitahi] has a lot of sleepless nights over this. We've got to be smart about it so that when people turn up and see it, they say, that's it!," Mr Kett continued.
Mr Tuitahi said that the "fundamental request", believed to be HMCA's insistence that the Hyundai ute be a frame vehicle, had not changed.
"A few other things changed recently – in terms of other markets [that would take the vehicle], production capacity, and facilities. That's the kind of dynamic we are working in at the moment, to make sure that ever is agreed as a solution for the one-tonne pickup works for us, and the target market the car will be developed for."
HMCA boss JW Lee confirmed last week at the launch of the new Hyundai Venue compact SUV that the brand was working toward a 2023 introduction of the vehicle.