Hyundai has announced the 2022 Santa Cruz overnight but sadly it will not be coming to Australia as the dual-cab ute will only be built in left-hand drive.
Unveiled in the United States where it will soon be built, Hyundai claims the Santa Cruz carves out a niche between those who want the refinement of SUVs combined with the open-bed versatility that a ute provides.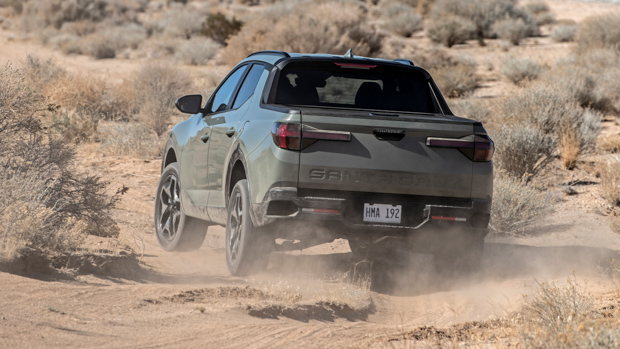 Chief among these differences is the absence of a body-on-frame design in place of a unibody setup that should offer a significant increase in refinement though this has traditionally come at the cost of chassis strength and off-road capability.
This chassis is backed up by a 2.5-litre four-cylinder engine that can be had in either naturally aspirated or turbocharged form, making 205kW of power and 420Nm of torque in the latter.
That engine is paired with an eight-speed dual-clutch automatic transmission that can be optioned with an all-wheel-drive system that has an electronic variable torque-split clutch to better control the power between the front and rear axles.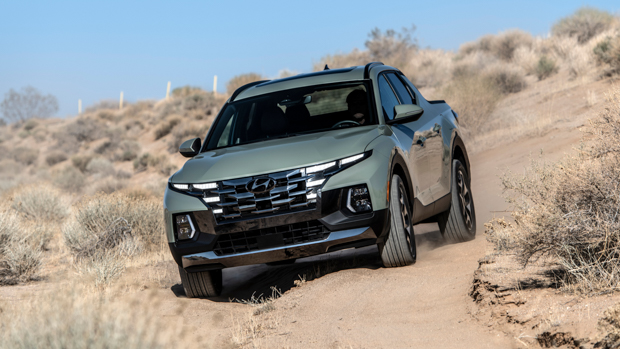 Measuring 4.97m long, 1.9m wide and 1.69m high the Santa Cruz is slightly smaller in every dimension than popular dual-cabs here in Australia such as the Ford Ranger and Toyota HiLux but the more compact size would likely make it far easier to park.
The Santa Cruz boasts around 2.3-tonnes of towing capacity which is enough to cart around most caravans, with a tray measuring 1.23m in length complete with a local cargo cover.
As a city-focused vehicle, Hyundai has decorated the Santa Cruz like a car not a commercial vehicle, with a 10-inch display in the centre with an optional digital instrument cluster and 10-speaker Bose audio system also available.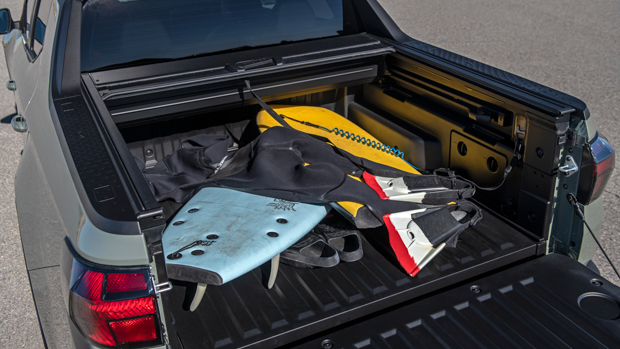 In addition to the main tray, Hyundai has also fitted cubbies under the rear seats of the Santa Cruz in addition regular to storage bins in the doors.
Hyundai has also added a slew of driver assistance features such as front AEB with cyclist and pedestrian detection and lane keep assist while safe exit assist, blind-spot monitoring and a 360-degree camera are optional extras.
This all adds up to a package that we think would be a very attractive proposition in Australia and Hyundai's local arm agrees but sadly couldn't make it work in our right-hand-drive market.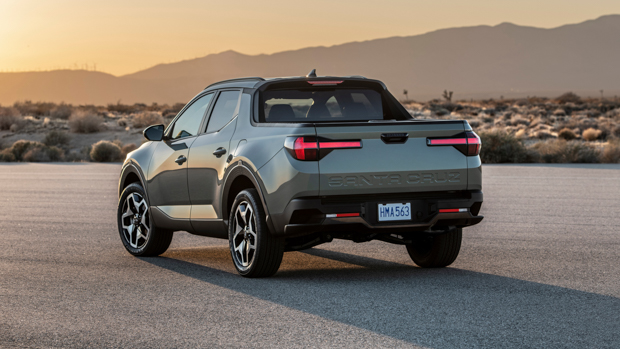 "Santa Cruz will launch globally in left-hand-drive only, hence it will not be available for the Australian market," Guido Schenken, the public relations senior manager at Hyundai Australia told Chasing Cars.
"We expressed interest in Santa Cruz, and believe it could carve out a niche in the Australian market, but with production coming from our Alabama plant the business case for development of right-hand drive wasn't practicable."
The Hyundai will start production of the Santa Cruz in June and will officially go on sale shortly after.