Nissan has unveiled the two special edition models of the 2022 GT-R supercar in Japan which are expected to be among the final units destined for Australian shores before new safety regulations block its continuation.
The version seen here is designed for the Japanese market and the two special editions known as the GT-R Premium Edition T-spec and GT-R Track Edition engineered by Nismo T-Spec have not yet been offically confirmed for Australia.
Details about the specification and timing of the Australian version will likely be revealed soon but we expect at least one or possibly both special editions to make it to Australia and to largely mirror the upgrades seen overseas.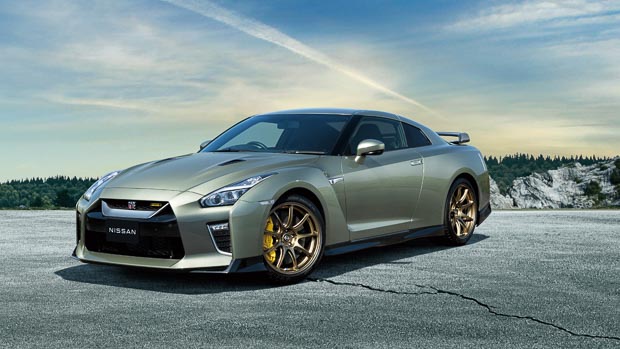 What does the GT-R T-Spec include?
The two models both fall under the T-Spec badge, and hark back to previous GT-R's with Midnight Purple first seen on the R33 and Milenium Jade on the R34.
Nissan has divided the two models to represent both sides of the supercar with Grand Touring (GT) represented by the Premium Edition, and Racing (R) represented by the Track Edition.
Engineers have also fitted a carbon bonnet and rear spoiler as standard, features that are usually a costly option in Japan. Combined they shed 18kg. 
Both T-Spec models are designed with a focus on traction, even at high speeds and bumpy roads. To achieve this, engineers have fitted carbon ceramic brakes to reduce unsprung weight and a harder tyre compound to limit unnecessary steering inputs.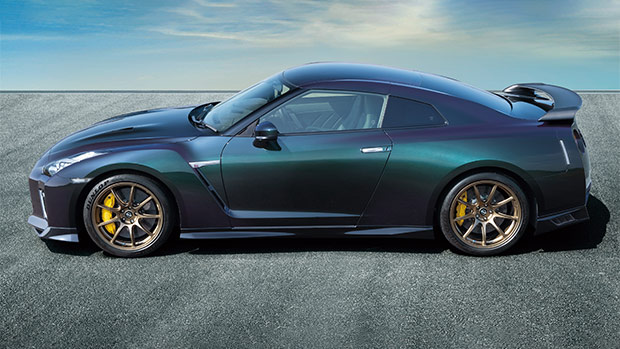 The GT-R Premium Edition T-spec takes this weight saving a step further with bronze Rays forged alloy wheels which shed 14kg of unsprung weight.
On the more aggressive GT-R T-Spec Track Edition, Nissan has fitted the suspension setup from the GT-R Nismo and thrown in a carbon fibre roof and boot lid for further weight savings.
Nissan has trimmed the interior of the GT-R Premium Edition T-spec in Millenium Green material and marked the inside with a gold T-Spec badge which is matched to the gold engine cover.
Performance figures were not stated but both are likely to utilise the faithful 3.8-litre twin-turbo V6 engine that puts out a huge 419kW of power and 632Nm of torque, which is handbuilt by a specialised technician and adorned with an individual build plate.
Power is fed to a six-speed dual-clutch transmission, which has been continuously refined over the years, and the all-wheel-drive system that enables the standard GT-R to launch from 0-100km/h in just 2.8 seconds.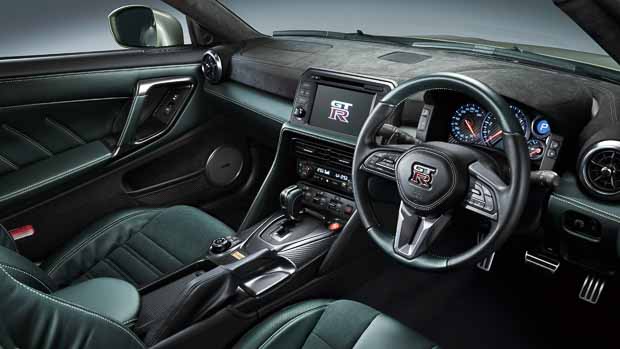 Why is the GT-R being discontinued in Australia?
After 14 years on Australian roads Emily Fadeyev, the senior manager of corporate communications at Nissan Australia confirmed to Chasing Cars the GT-R would soon end its local run.
"Due to the implementation of Australia's unique pole side impact design rules (ADR 85), the Nissan GT-R will not be imported into the Australian market after October 31, 2021," she said.
It comes after Alpine's local distributor Ateco confirmed earlier today that the A110 coupe would no longer be sold due to issues with the same design rule.
The pair join an increasing number of casualties such as the Lexus CT hatch, RC coupe, IS sedan and Honda HR-V small SUV that will all be cleared out of showrooms come November.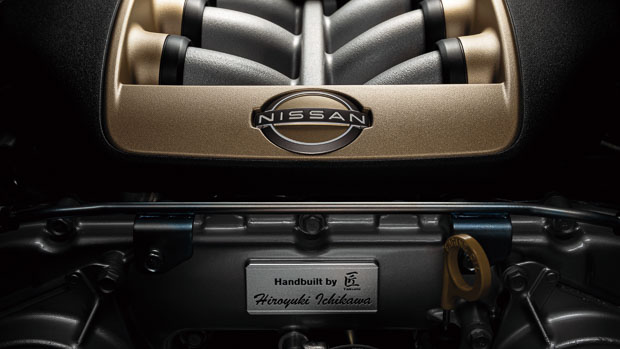 The introduction of the rule in Australia has been somewhat controversial as the European Union will not introduce the measure until 2024, and neither Japan or the US have set a date for it being applicable to all vehicles.
Government officials imposed the rule on all new vehicles from 2017 but existing vehicles were allowed to remain on the market until November 2021.
As far as what's next for the Nissan GT-R? We don't know yet but we expect both special editions to make it to Australia before the deadline and official timing and price details should be unveiled soon.