The all-new, US-market Honda HR-V has just had its full specification revealed – a smallish SUV likely to be badged ZR-V in Australia (and other markets) that appears destined to fulfill the promise of an "all-new SUV model" to launch here next year, as stated by Honda Australia in May.
It's a bit of a brain-bender to unpack Honda's global naming policy, but the key to this new SUV is that the USA's 2023 HR-V is a different, larger vehicle compared to the Honda Jazz-based HR-V sold in Australia, Japan, and Europe.
This all-new American HR-V – based on Honda's Civic platform – looks set to become a global model known as ZR-V in Europe, China, and likely Australia.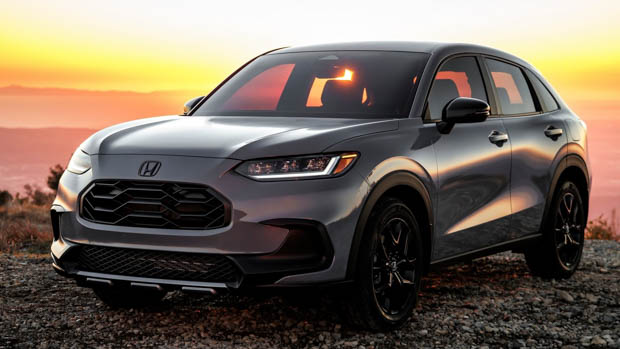 Chasing Cars approached Honda Australia for comment and was told there will be an all-new model joining the Honda line-up in Australia in the next 12-18 months, but it couldn't confirm further details or a name until closer to launch.
Common sense suggests it'll be the vehicle you see here, but sporting the ZR-V badge already confirmed for the Chinese-market version.
What's now known about this potential ZR-V?
Up to now, we've only been shown pictures of the US HR-V's exterior, but the American Honda Motor Company has now released cabin images, dimensions and specifications.
Its 2023 HR-V ('our' ZR-V, remember) is 4567mm long, 1620mm high and 1839mm wide, riding on a 2654mm wheelbase. These dimensions aren't far off the current (circa-2016) CR-V midsize SUV: 4596mm long, 1679mm tall, 1855mm wide, with a 2660mm wheelbase.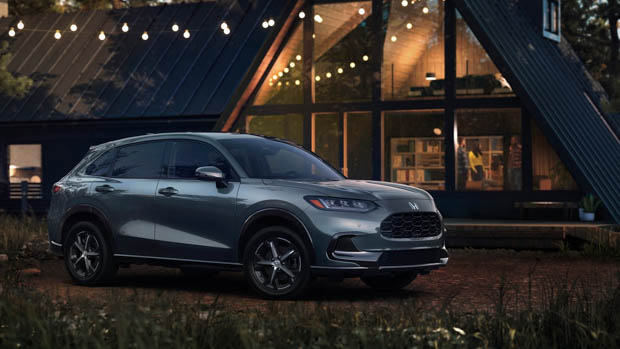 It's generally accepted that the forthcoming new-generation CR-V will be a significantly larger vehicle – flirting with the large SUV segment – to ensure Honda's three SUVs are sensibly differentiated size-wise. Australia can expect the new-generation CR-V midsize SUV to launch sometime in 2023.
But back to the American HR-V. From launch, there will be a single engine: a 2.0-litre four-cylinder petrol good for 118kW and 187Nm. This is mated to a CVT automatic, and both front- and all-wheel-drive configurations will be offered. Hill-descent control debuts for the first time in a Honda SUV.
It would be odds-on for our ZR-V to feature the same 131kW/240Nm 1.5-litre turbo-petrol four-cylinder engine used in the latest Civic, while a hybrid powertrain (as per the Civic e-HEV) also appears likely. This is a 135kW/315Nm 2.0-litre petrol four-cylinder combined with an electric motor and would offer fuel economy under 5.0L/100km.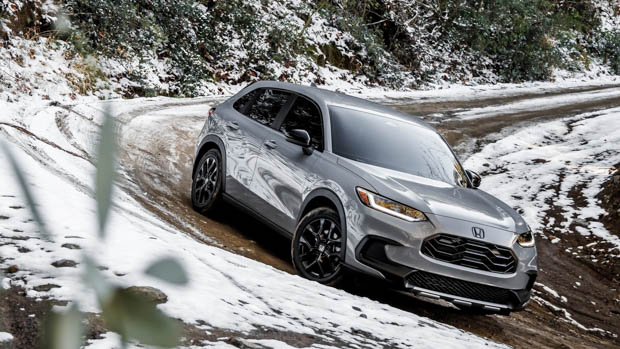 As it's based on the Civic's impressive platform, the US HR-V's independent rear suspension suggests this will be one of the best-handling small SUVs at any price.
What's the US HR-V's specification and price?
The US HR-V is squarely aimed at "young, active buyers" with an emphasis on sporty exterior styling and a tech-heavy interior. A digital instrument display comes as standard, with wireless Apple CarPlay and Android Auto operating via a 9.0-inch touchscreen – plus wireless phone charging – featured on the range-topping variant.
Also standard is 'Honda Sensing' driver assist with a new front wide-view camera, Traffic Jam Assist and Traffic Sign Recognition. We're also promised 'more natural responses' for existing features such as adaptive cruise control, low-speed follow, and lane-keep assist. Blind spot information also appears for the first time on an HR-V.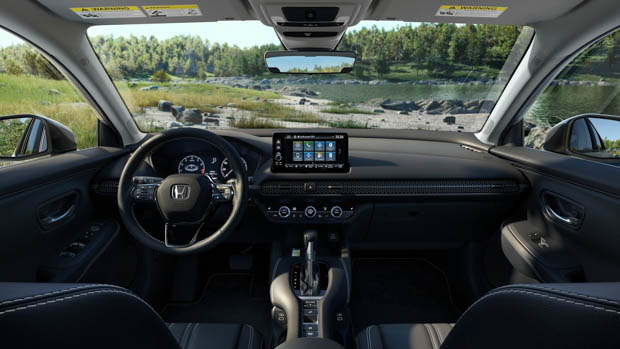 The body features wide-set LED headlights and taillights, a roof spoiler, honeycomb grille and a raft of different finishes and colours for trims, bumpers and alloys, depending on grade.
Again following the Civic's lead, the US HR-V has a classy honeycomb mesh accent stretching from door to door across the dashboard, concealing air vents behind.
A sticking point for some buyers of the recently released Australian HR-V is rear seating only for two. This is caused by our country's requirement for a child seat tether point for all back seats, but as the Japanese HR-V was designed with only two tether points, legally it can only be a four-seater.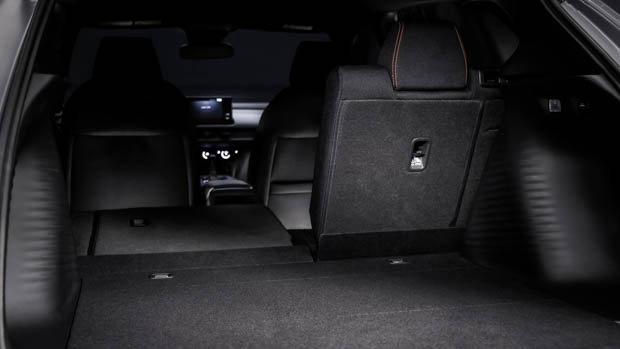 If we get this ZR-V version in Australia, hopefully this oversight will be addressed – giving Honda a small SUV suitable for a family of five. It must be noted that the media images out of the US show the rear seats in the American HR-V also have just two child seat tether points.
The US HR-V arrives in showrooms Stateside this month, priced from US$24,895 to US$30,195 ($34,700–$42,100). If, as we forecast, this new Honda SUV arrives in Australia 12 months from now wearing a ZR-V badge on its rump, we should expect prices a decent whack higher than this to reflect our likely more powerful engine line-up and high specification.