Honda of Europe has added a new turbo petrol variant of its updated 2019 HR-V range, dubbed the 2019 Honda HR-V Sport. The same 1.5-litre unit that's used in Australian-specification Civic and CR-Vs, it produces 134kW of power and 240Nm of torque and is matched to a six-speed manual or CVT automatic transmission.
The new turbocharged engine headlines the updated 2019 HR-V range, which has just been launched in Europe. Other changes include revised styling, new interior trims and revised suspension and steering settings to make the car more dynamic. Alas, the HR-V turbo won't be making it to Australia, though we hope for a future edition of this car.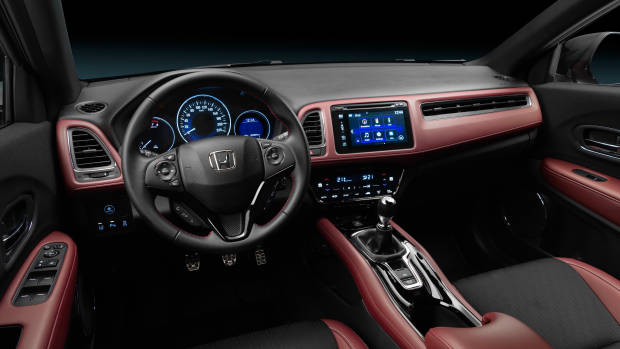 Based on the facelifted HR-V, the 2019 Honda HR-V Sport uses the same 1.5-litre turbocharged petrol engine found in the Civic and CR-V. In the HR-V Sport, it produces 134kW of power at 5,500rpm (CVT: 6,000rpm) and 240Nm of torque is available between 1,900 and 5,000rpm (CVT: 1,700-5,000rpm). The HR-V Sport is front-wheel drive, and is available with either a six-speed manual or CVT automatic with paddle shifters. Honda hasn't released performance or fuel economy figures, but we'd imagine the new engine will cut at least a few seconds off its around 10 second 0-100km/h sprint time.
As well as the turbo engine, the 2019 Honda HR-V Sport features a number of other clues as to its status in the HR-V range. It features black 18-inch alloy wheels, a number of gloss black exterior treatments such as the front grille and side skirts, as well as Honda's Performance Damper system, which keeps the car flatter during cornering by limiting body roll.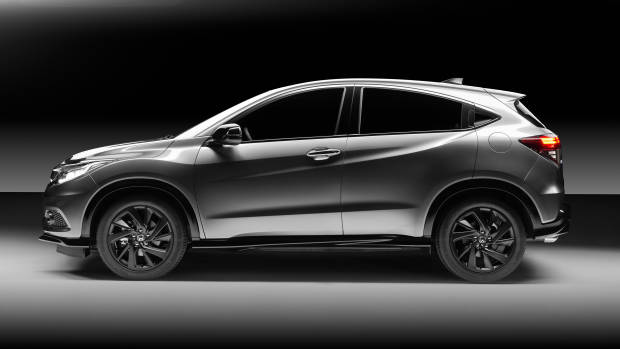 The interior of the HR-V Sport features newly-designed front seats for greater support in all driving, while an available red and black leather and cloth trim combination is also available. A new variable-ratio steering rack has also been fitted for greater steering response and handling. The 2019 Honda HR-V Sport also features a darker black headliner for a sportier cabin look.
While the upgrades to the 2019 Honda HR-V Sport seem tasty, it won't be sold Down Under for the foreseeable future. Thanks to our Thai production source, Australian-spec HR-Vs would be prohibitively expensive if imported from the UK, which is where the HR-V Sport is made. The European model also uses a vastly superior infotainment system, and offers the full suite of Honda Sensing active safety equipment – Australian models will stick with the inferior aftermarket-looking system and basic active safety proposition for the time being.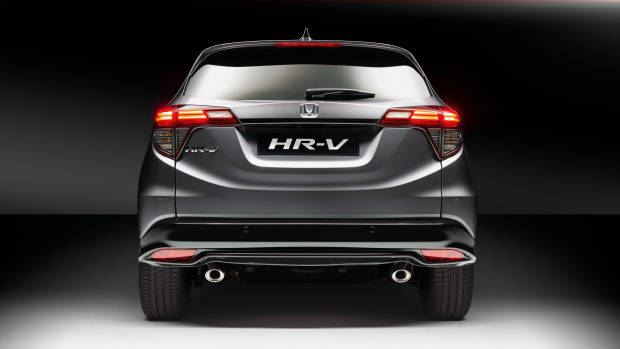 Stay tuned to Chasing Cars for the latest Honda news and reviews.