Following the launch of the new-generation Civic hatchback on December 6, Honda Australia says the all-new HR-V small SUV won't be too far behind, with an expected arrival around March or April 2022 for the petrol engine. 
A HR-V hybrid is coming to Australia and may join the petrol at launch; if not, the series-parallel hybrid powertrain will be released shortly after.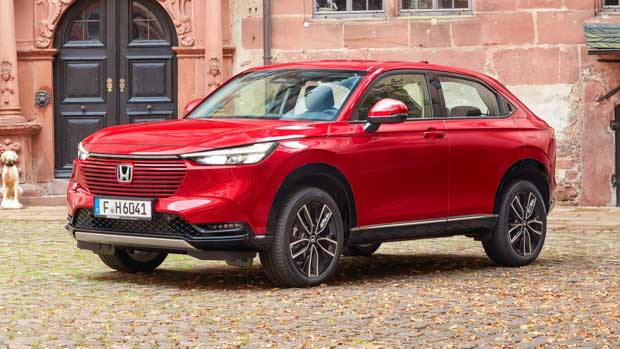 Speaking to Australian motoring media at the new Civic reveal, Honda Australia director Stephen Collins said the third-generation HR-V is an important model for Honda as the brand chooses to prioritise "primarily SUVs in the future."
"[The new HR-V will launch] definitely in the first half [of 2022]," said Mr Collins. "If you had to throw a dart at it, somewhere in the middle of that first half might be close-ish. I think the reality is there might be a small gap [between petrol and hybrid arriving], but we're trying to minimise that gap. And that's just based on the availability out of the factory."
What will the new HR-V model range look like?
While the new-gen Civic will be sold in Australia only in VTi-LX top-spec trim, the higher-volume HR-V will span a broader line-up catering to a broader cross-section of buyers.
"We'll tell you more next year but we'll have more range, more coverage [than Civic]," said Mr Collins. "[The HR-V] won't just be top-spec."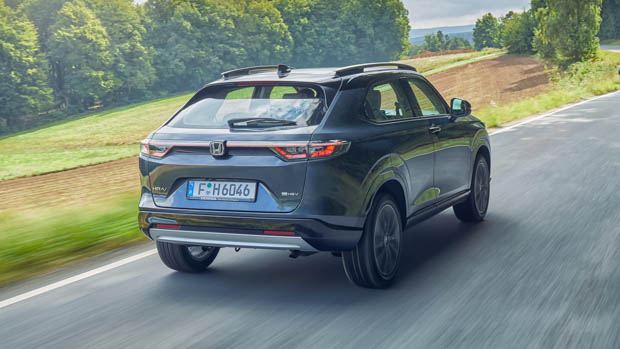 While that leaves the door fairly wide open as to what HR-V variants will come here, there's no doubt that the HR-V Hybrid (dubbed e-HEV) will definitely come to Australia alongside the regular petrol HR-V.
The decision to bring a HR-V hybrid was a major reason for sourcing the new generation from Japan, rather than Thailand, where the outgoing second-gen model was built for Australia. The Thai factory currently only builds the hybrid model.
While Europe also only gets the HR-V Hybrid – a 78kW/127Nm 1.5-litre four-cylinder engine joined by a 96kW/253Nm electric motor, the Japanese plant builds a regular petrol HR-V as well, offered in front- and all-wheel-drive versions.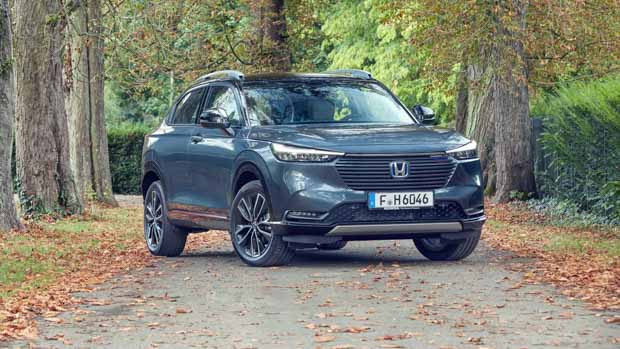 In Japanese-market HR-Vs, this new 1496cc 'L15Z' petrol engine produces 87kW at 6600rpm and 142Nm at 4300rpm. This compares to 105kW/172Nm from the current 1.8-litre HR-V.
According to Japanese tech data, an entry-level front-drive HR-V petrol weighs 1250kg (or slightly less than a current HR-V VTi), with the base e-HEV Hybrid model carrying a 100kg premium.
The performance claim for the European HR-V Hybrid model is 0-100km/h in 10.6 seconds.
What other Hondas should we expect after the new HR-V?
"Sourcing from Japan will also open up some opportunities because a lot of Japanese production is bound for the European market, which I think aligns for us pretty nicely," said Mr Collins, referring to Honda Australia's desire to lift its brand image with more premium products.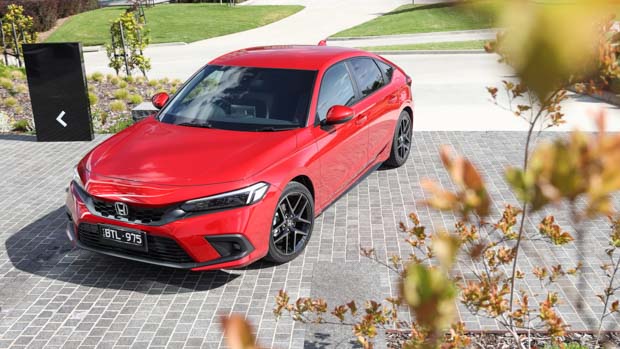 "We've still got Accord and we're going to be continuing with a full model change Accord," he said, while alluding to another SUV model to be revealed next year, only saying that "it will definitely be under CR-V." 
There's a likelihood of a new sub-HR-V SUV model, however – hinted at by the recent 'Honda RS Concept' that debuted a few weeks ago at the Indonesian International Auto Show. A collaboration between Honda R&D centres in Thailand and Indonesia, if the RS Concept reaches production it will likely wear a ZR-V nameplate.