Toyota this evening announced that its forthcoming, fully-loaded GR Yaris Rallye edition will be offered at a promotional price of $56,200 driveaway – limited to the first 200 units – before reverting to a price of $54,500 before on-road costs (about $60,000 driveaway) after the initial allocation is exhausted.
With the first top-shelf GR Yaris Rallye examples arriving in Australia in March 2021 – equipped with dual front and rear limited slip differentials and upgraded wheels and tyres – those seeking the most track-focussed version of the new hot hatch will be paying about $6,000 more than the standard car.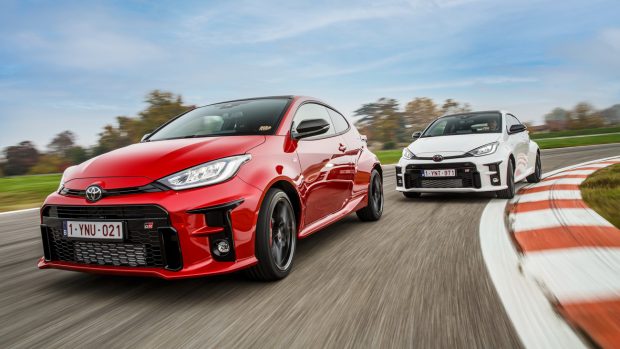 Toyota shocked hot hatch buyers and the motoring press by offering the first 1,000 examples of the 2021 GR Yaris for $39,950 driveaway, with online sales kicking off in September. This thousand-strong allocation sold out within a week, before a further 100 cars were offered at an increased tariff of $44,950 driveaway.
Despite rumours that the forty-five grand price tag might stick, Toyota Australia have stuck to their guns and the GR Yaris has now been firmly repriced to its MRLP retail price of $49,500 list (about $55,000 driveaway).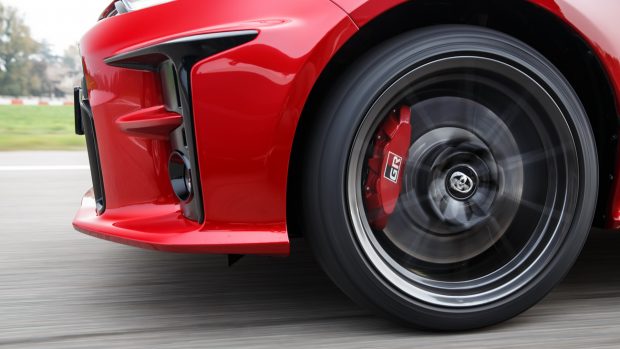 The incoming GR Yaris Rallye retains the standard car's three-door layout and full-time GR-Four all-wheel-drive system, while making use of the same tune for the 1.6-litre turbocharged three-cylinder petrol engine, which produces 200kW of power and 370Nm of torque. It's the most powerful three-cylinder production engine in the world at this point.
Instead, the Rallye – which is known as the Circuit Pack in the UK – focusses on ride and handling modifications that will suit buyers who plan to use the GR Yaris on track.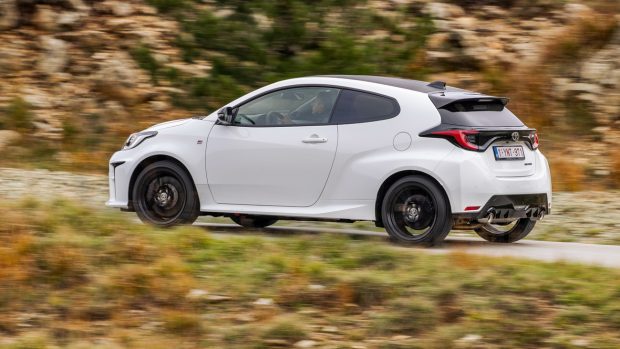 The standard car's open differentials are upgraded to both front and rear limited-slip differentials (LSDs), while the stock vehicle's Dunlop SP Sport Maxx tyres and 18-inch Enkei wheels are subbed out in favour of sticky Michelin Pilot Sport 4S rubber and lightweight BBS forged alloy wheels, which reduce unsprung weight.
Toyota says it plans to sell around 250 GR Yaris Rallyes when they arrive next year, with more expected to follow in the following years.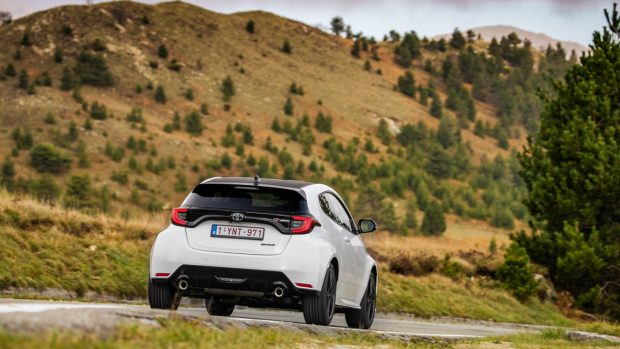 When asked if they'd considered a deeper discount on the enthusiast-focussed Rallye grade, Toyota australia vice president of sales and marketing Sean Hanley said no: "that is the stated price. It still, we think, represents great value," he said.
The brand says they are yet to make a firm decision on whether use of the GR Yaris on track will affect the car's five-year, unlimited kilometre warranty – but senior management at Toyota Australia have hinted that track use may not invalidate coverage the way it normally would.
"We will assess each of the situations on a case-by-case basis on warranty, but our desire is that we wouldn't leave our customers stranded, particularly as we approach the Rallye version, which is typically a track car," said Mr Hanley.
2021 Toyota GR Yaris: prices in Australia
GR Yaris: $49,500 (about $54,000 driveaway)
GR Yaris Rallye: $56,200 driveaway (first 200 units)
GR Yaris Rallye: $54,500 (about $60,000 driveaway) (later stock)
With additional reporting by Tom Place.