Toyota has confirmed that a 'fully tuned' GR Yaris is inbound and will be revealed in full to the public at the Tokyo Auto Salon which is taking place from January 14-16. 
Although we only have a teaser image for the time being, EVO Magazine has speculated what might be in store for the feisty hot hatch – which is already a seriously quick machine as it is. 
First off, the fully tuned GR Yaris is very likely to receive several exterior enhancements including a large rear wing, front winglets and a vented bonnet – making it far more aggressive than the current car.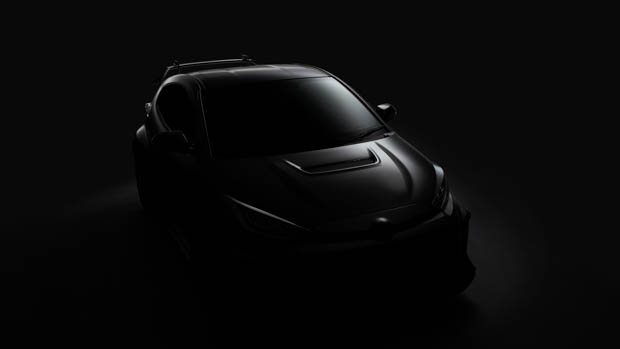 While no power figures have been announced just yet, the Yaris will definitely retain its all-wheel drive layout along with its turbocharged 1.6-litre three-cylinder engine. Current outputs are 200kW and 370Nm so we could see up to 10-20 percent more power for this fully tuned edition.
Whether the vehicle will wear Yaris GRMN or GRMN Yaris badges remains to be seen – but if it does, it'll be a nod to the niche predecessor to today's GR Yaris: the supercharged Yaris GRMN that Chasing Cars drove in 2018.
The chassis and drivetrain are likely to get upgrades, too, with work being done to enhance the front and rear differentials fitted to the Rallye edition sold here in Australia.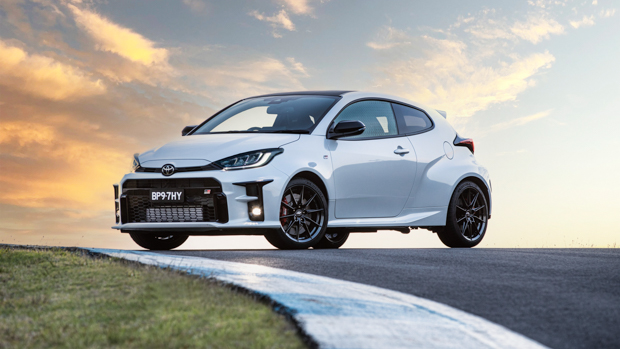 Stay tuned for an update on January 14th when the GR Yaris gets a full unveiling at the Tokyo Auto Salon.
What is currently offered in the GR Yaris range in Australia?
There are currently two GR Yaris products offered in Australia, the standard GR Yaris and the Rallye edition.
Both have the same power outputs of 200kW and 370Nm but the Rallye edition benefits from extra performance parts such as high performance suspension, red brake calipers, Michelin Pilot Sport 4S tyres, BBS forged 18-inch wheels and a front and rear Torsen limited-slip differential.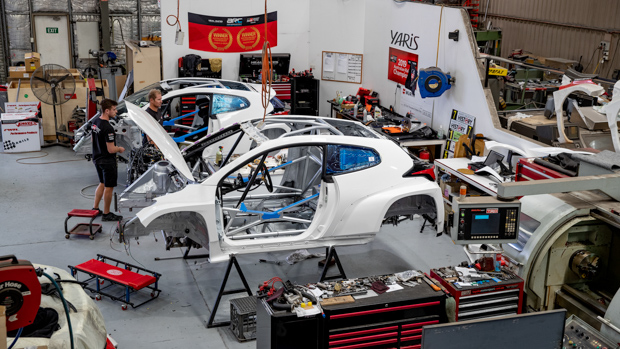 Standard equipment across both models include 18-inch alloy wheels, all-wheel drive, GR leather heated steering wheel, GR sport seats, head-up display, 7.0-inch touchscreen, Apple Carplay and Android Auto and a JBL eight-speaker sound system.
Standard safety tech includes lane trace assist, pre-collision safety system, active cruise control, blind spot monitoring, road sign assist and reversing camera.