Toyota Australia has been forced to suspend future orders of the GR Yaris as it works to fill a backlog of orders.
The suspension came into effect as of July 1, after some 1,700 examples were delivered to customers and many more are set to follow.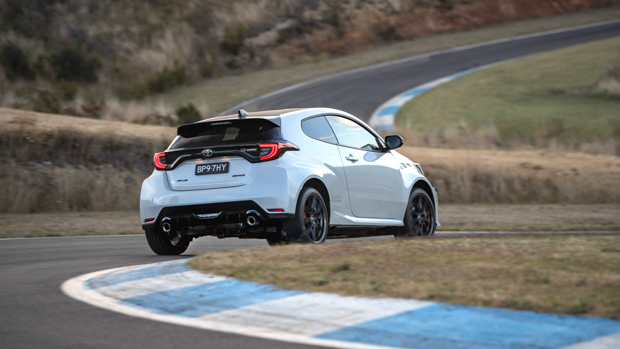 This is despite a series of price increases from the original $39,950 driveaway price to $49,500 (about $55,000 driveaway). 
Even more pricey was the top-spec GR Yaris Rallye version with a list price now sitting at $54,500 before on-road costs (about $60,000 driveaway) but buyers have been undeterred.
Sean Hanley, Toyota Australia's vice president of sales, marketing and franchise operations said the potent hot hatch had played a large part in boosting the reputation of the Gazoo Racing sub-brand.
"The GR Yaris is a fan favourite with enthusiasts and we are pleased that we have been able to ignite the performance-car market," Mr Handley said.
"This vehicle continues to exceed expectations and we look forward to continuing our momentum with the GR brand in Australia."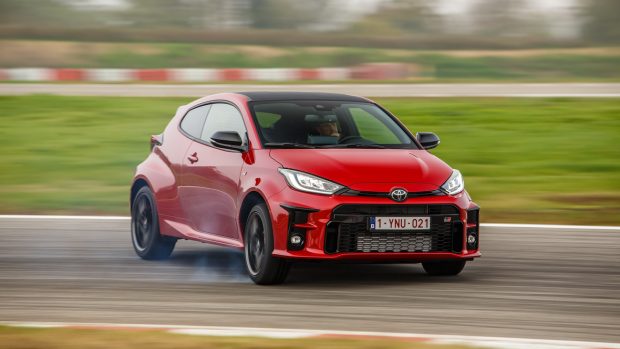 Buyers will be able to purchase a GR Yaris again but not until Toyota Australia can secure more supply, with no signs currently pointing to when that might be.
It's not hard to see why the GR Yaris is so popular, with a 1.6L turbo cylinder engine exclusively mated to a six-speed manual and all wheel drive, it ticks a lot of boxes for enthusiasts.
What's more, with 200kW of power and 370Nm of torque, the GR Yaris takes the fight to its competitors with an AWD system that can send up to 70 per cent of its grunt to the rear wheels – in sea of front-driven hot hatches like the Honda Civic Type R and Hyundai i30 N.
We'll keep you updated on the GR Yaris as the situation develops.