Hyundai has announced the facelifted 2021 i30 N will go on sale in Australia this July with prices starting from $44,500 before on-road costs.
For the first time, an automatic transmission will be offered on the i30 N, taking the form of an eight-speed wet-type dual-clutch (DCT) that will set buyers back an extra $3,000 over the manual.
Hyundai has also decided to ditch the sedan-like i30 N Fastback from the Australian lineup after it made up just 18-20 percent of sales on the previous model.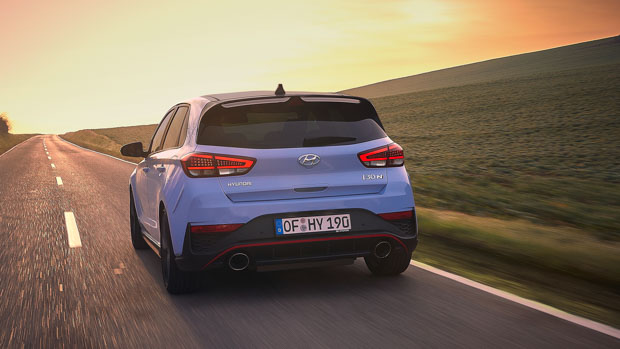 Regardless of which transmission you pick, the i30 N now produces 206kW of power from its 2.0L turbocharged four-banger – which is a notable 4kW increase.
More impressive is the torque, which has jumped to 392Nm after a significant 39Nm increase, with that peak figure picking up at 2,100 RPM and holding steady until it hits 4,700 RPM. 
When this grunt finally hits the front wheels, the manual-equipped i30 N will rocket from 0-100km/h in 5.9 seconds – a 0.2-second improvement – while the slick new DCT will get there in just 5.4 seconds. 
Engineers have given the i30 N a subtle nip and tuck by adding a new 19-inch forged alloy wheels, that are 14.4kg lighter overall than the current cast alloy wheels, before wrapping them in sticky Pirelli P-Zero tyres.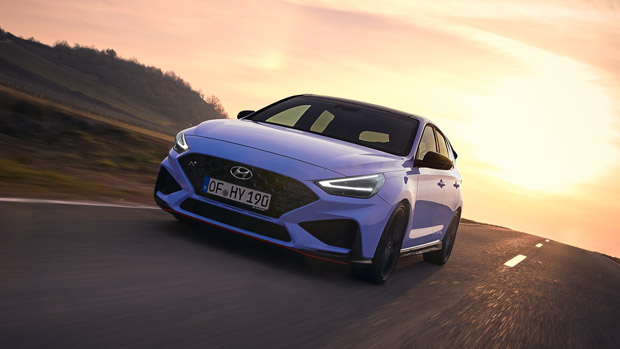 Hyundai are also offering 'N Light Seats' that are trimmed in a mix of alcantara and leather but slash around 2.2kg off the weight. Designed for performance, the seats have thicker bolsters to hold driver's in place and would be a good option if you plan on hitting the track.
After boosting the overall grunt Hyundai has wisely also fitted bigger front brakes, with the front discs increasing from 345mm to 360mm.
Nestled between the front wheels is an electronically controlled LSD that builds on features such as automatic rev matching in the manual and launch control to make the i30 N a proper hot hatch.
The i30 N's DCT transmission is naturally equipped with a dedicated manual model that drivers can flick through with paddles on either side of the steering wheel, alongside three new performance functions.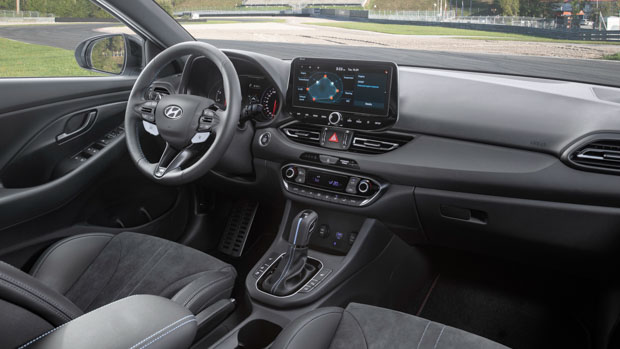 Acting as a kind of temporary boost, the N Grin Shift function releases the maximum power for 20 seconds while N Power Shift automatically switches to more aggressive shifting when you really stick your boot into the accelerator.
Hyundai has also fitted N Track Sense Shift that automatically identifies when the i30 N is on a road surface worth flogging it on and sharpens up the gearbox so you're ready to go – so your car is literally now as eager to drive on a twisty road as you are.
With a price of $44,500 before on-road costs, the i30 N costs at least $3,100 more to buy than the outgoing model but the updated hot-hatch adds a suite of additional equipment to justify itself.
Along with the aforementioned performance upgrades the i30 N now has blind-spot monitoring, lane keep assist and rear cross-traffic alert to help avoid some accidents.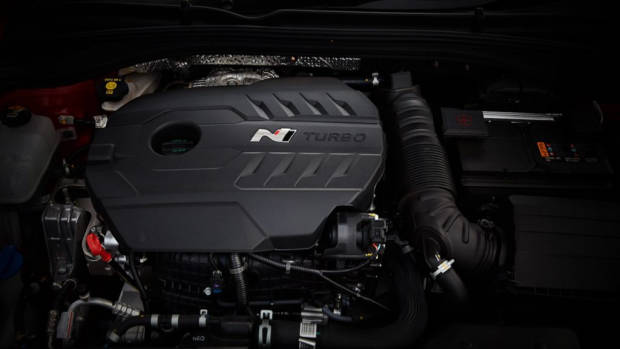 Also included are niceties such as a larger 10.25-inch screen paired with wired Apple CarPlay and Android Auto with a wireless charger is also fitted if you aren't plugged in.
Hyundai offers a higher spec version of the i30 N, now known as the Premium rather than the Luxury pack – though only manual buyers will be able to select this option without the panoramic roof.
For the extra cash, the i30 N Premium adds the previously mentioned buck seats, front parking sensors, a leather and Alcantara dressed interior and a heated function for the front row and steering wheel.
Like you, we're very excited to get our hands on the facelifted i30 N so stay tuned for a full review.
Hyundai i30 N 2021: prices in Australia
All prices listed are before on-road costs.
i30 N (manual): $44,500
i30 N Premium (manual): $47,500
i30 N Premium + panoramic roof (manual): $49,000
i30 N (DCT): $47,500
i30 N Premium + panoramic roof (DCT): $52,000