Mazda has confirmed that its crucial next generation Mazda 3 will be debuting at the 2018 Los Angeles Auto Show. Due to be revealed in final form ahead of a first-half 2019 Australian debut, the next generation 3 is expected to take many styling cues from the Kai concept of 2017.
Due to sit on a new platform and offer new compression ignition engine technology called SkyActiv-X, the next Mazda 3 is due to also be more luxurious, more refined, better equipped and better to drive than the current model.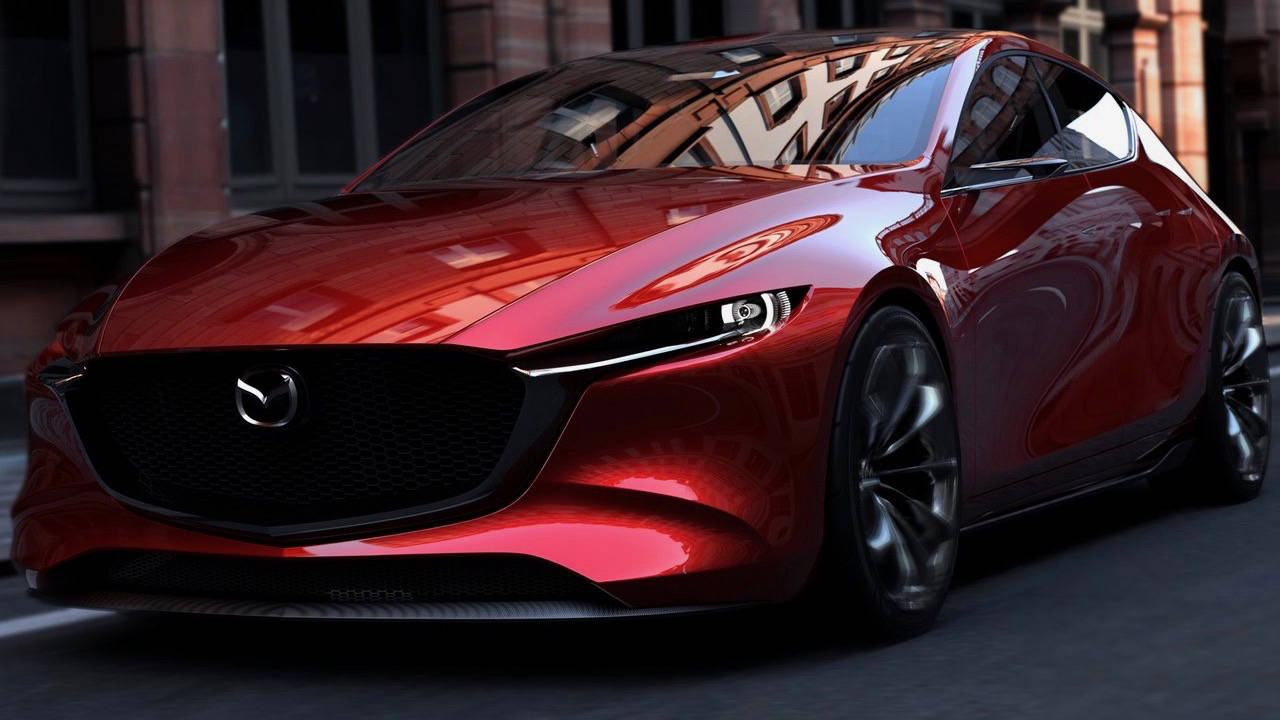 The Mazda Kai concept car from 2017 is expected to provide many clues as to the new 3's styling.
According to the company, the new Mazda3 "adopts a more mature interpretation of Kodo design that embodies the essence of Japanese aesthetics. Meanwhile, fundamental performance attributes have been raised to a new level. Next-generation Skyactiv-Vehicle Architecture enables people to make the most of their natural sense of balance and the latest Skyactiv engines offer responsive control of vehicle speed in any driving situation."
"The arrival of all-new Mazda3 marks the beginning of a whole new generation of Mazda cars that will deliver new dimensions of driving pleasure to customers around the world."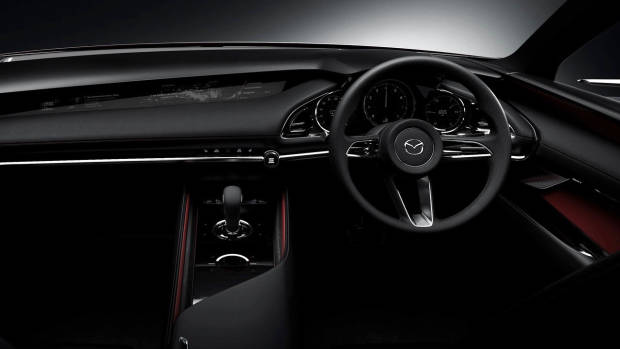 The Kai interior builds on the current 3's design with a more stylish, minimalist and premium look.
While not much is yet known about the next generation of Mazda 3, we do know that it will debut the company's new SkyActiv-X compression ignition technology that's said to offer similar performance to today's 2.5-litre non-turbo petrol engine. Yet the real benefit of it will supposedly be that it uses as much fuel as a 1.5-litre turbo diesel engine, which could give it a real economy advantage in the small car class.
The next Mazda 3 will sit on a new platform that will make it longer, wider and more practical than before, and the company says that it will also be the most refined Mazda 3 ever built. That's apparently down to greater use of sound deadening but also thicker materials, and a new torsion beam rear suspension set up.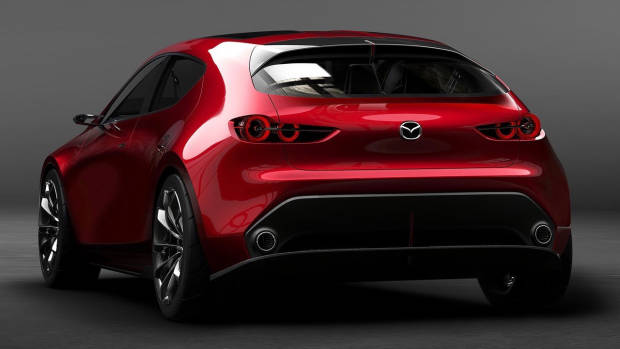 Nicknamed the Japanese Alfa Romeo, the Alfa influence is clear to see in the Kai's rear end with circular lighting. 
The new Mazda 3's styling will take many clues from the stunning Kai concept from the 2017 Tokyo Motor Show. Lower, wider and more aggressive than the current car, the next Mazda 3 is due to be offered in the same five-door hatchback and four-door sedan bodystyles, and we expect a fairly similar lineup to today's offering – a Neo Sport base model, Maxx Sport value model, mid-spec SP25 and Touring, luxurious SP25 GT and loaded SP25 Astina at the top of the range.
Like current Mazda products, the overall look and feel is expected to be bolstered by the rich details the company is known for. Recent preview photos showed an interior with soft touch surfaces, a redesigned MZD Connect infotainment system and a largely-digital instrument cluster.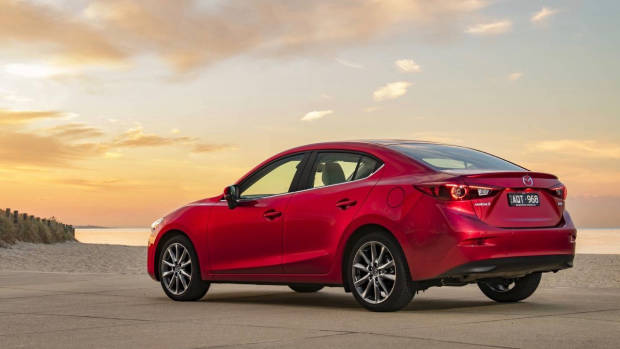 The current Mazda 3 is still one of the most popular cars on sale in Australia.
The next Mazda 3 is a crucial car for Mazda globally, and has a lot of pressure on its svelte shoulders when it's released globally in the first half of 2019. In Australia, Mazda has sold 26,438 Mazda 3s so far in 2018 – a figure that's down 3.8 percent on this time last year and behind only the Toyota Corolla and its 30,350 sales in the small car segment.
Chasing Cars will be at the 2018 Los Angeles Auto Show when the next Mazda 3 is revealed, which opens on November 29th Australian time.