Mazda Australia has today announced that it will axe the current-generation of CX-8 large SUV, with the model to be removed from showrooms from around April 2024.
Initially arriving in 2018, the CX-8 SUV has sold almost 25,000 units to date, according to figures provided by Mazda.
The Japanese automaker has said that it will now focus much more on electrification of its models in the near future, but seems to be set on hybrid power, at least for now.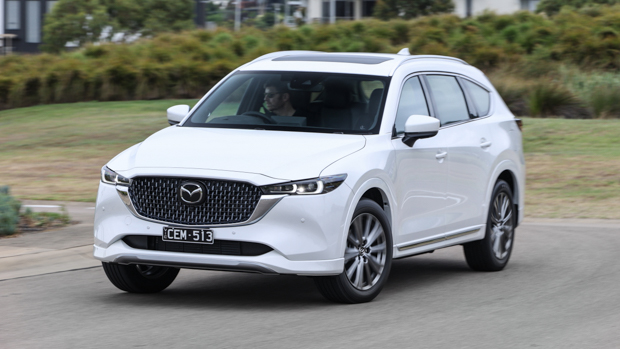 Mazda states that by 2030, at least 25 percent of the line-up will be pure-electric vehicles, which puts the brand some way behind other key automakers.
In 2023 alone, the CX-8 had sold 3846 units up to the end of September, which was slightly down on the same period in 2022, where the model sold 4477 units.
As a three-row SUV with the option of six- or seven-seats, CX-8 competed with the likes of the Hyundai Santa Fe, the Toyota Kluger and the Kia Sorento.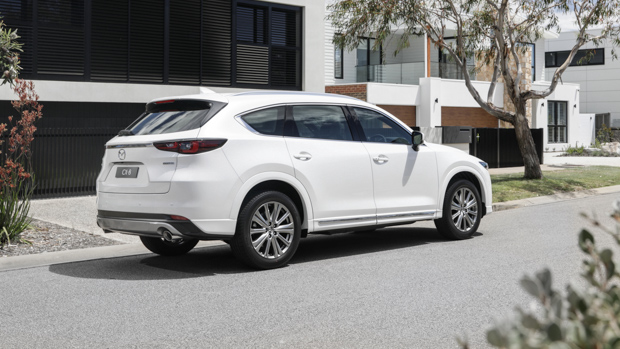 CX-80 replacement likely to be more expensive
Mazda Australia told Chasing Cars in October 2021 that the CX-8 would remain in Australia for a foreseeable future amid speculation that the introduction of a more premium CX-80 would see the value-focused CX-8 discontinued.
"The CX-5 and CX-8 will continue to live alongside whichever of that product [CX-60, plus CX-70, CX-80 and CX-90] we bring, in the same way as the CX-30 and CX-3 live alongside one another happily but cater to very different audiences," they said.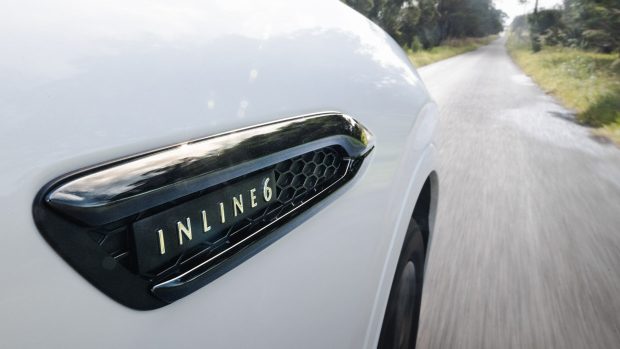 As a more premium product, the CX-80 is likely to carry a higher price than the CX-8, as seen when the CX-9 was recently replaced with the CX-90, seeing a roughly $20,000 jump in the price of entry.
Mazda has also today announced it will be axing its small SUV, the MX-30, at the same time as the CX-8. The MX-30 sold in small numbers locally, with just 2200 units sold in its history on sale in Australia.
What to expect from the new Mazda CX-80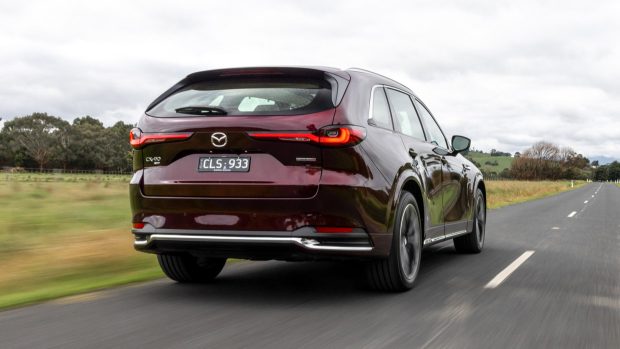 The Mazda CX-8 will be eventually replaced by the slightly larger and more premium CX-80, which will join the recently released Mazda CX-60 and CX-90 SUVs. Both of these models ride on Mazda's large product architecture.
Mazda Australia confirmed in a statement that "as we look to the future, our model range will advance once more with a line-up of advanced powertrains and products for our market – including the first-ever Mazda CX-80 – and we look forward to sharing more details next year."
The more premium Mazda CX-80 is set to feature Mazda's new straight-six and mild-hybrid petrol and diesel engines.