Mazda Australia has confirmed the CX-8 large SUV will live alongside the CX-5 midsize SUV for the foreseeable future despite an influx of new SUVs.
The seven-seater SUV is the more budget-friendly alternative to the CX-9 and will provide an affordable option for Australian buyers as Mazda pitches itself further upmarket.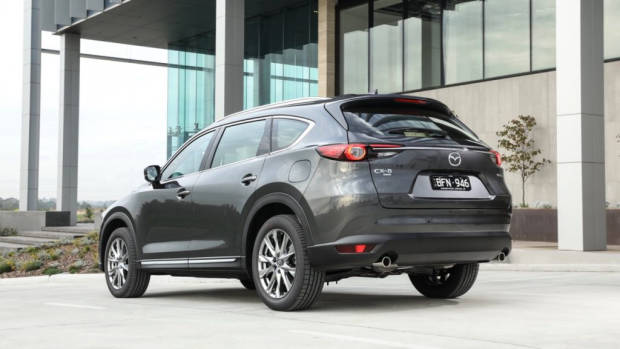 While the CX-8 is still relatively new, launching locally in 2018, Mazda typically has a five-year lifecycle for its models, though some like the CX-9 have bucked this trend.
It remains unclear just how long the CX-8 will go without a replacement but if left unchanged for too long it could potentially be overtaken by newer rivals, such as the Nissan Pathfinder.
Typically, European vehicles exist on longer seven-year cycles but lifespans of over a decade are not unheard of for Japanese vehicles – including the Toyota Land Cruiser and Land Cruiser Prado.
Last week, Mazda announced five new SUVs that would be rolled out globally with the CX-60 confirmed for Australia and the CX-70, CX-80 and CX-90 still under consideration.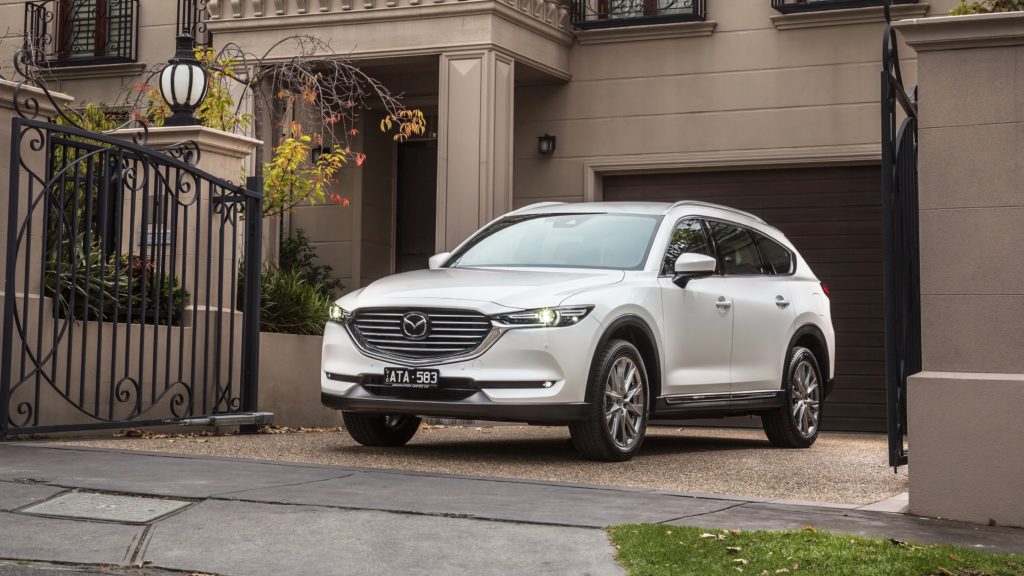 Sonia Singh, Mazda Australia's senior manager of public relations & corporate communications, told Chasing Cars this commitment to the CX-8 would allow the brand to diversify its audience.
"The CX-5 and CX-8 will continue to live alongside whichever of that product [CX-60, plus CX-70, CX-80 and CX-90] we bring, in the same way as the CX-30 and CX-3 live alongside one another happily but cater to very different audiences," she said.
The CX-8 is in its first generation and is based on a transverse platform that offers buyers a front wheel drive option paired with a 2.5-litre four-cylinder petrol engine with 140kW of power and 252Nm of torque  – or a 140kW/450Nm twin-turbo diesel four', in either front- or all-wheel drive.
Both the CX-8 petrol and diesel engines are paired with a standard six-speed torque converter automatic transmission. The CX-8 sits on Mazda's Skyactiv platform that launched in the early 2010s.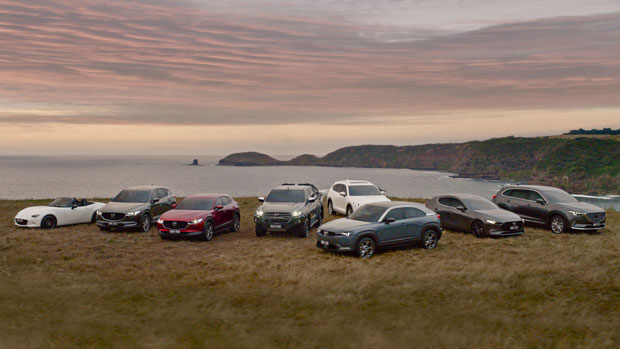 By contrast, the Mazda's new CX-80 will sit on its new 'Large Product Group' architecture which will share a similar relationship with the CX-90 as the CX-8 has shared with the CX-9, serving as the narrow-bodied and more affordable alternative.
The CX-80 will be more suited to European markets and will be offered with a straight-six turbodiesel engine paired with a 48-volt mild-hybrid system that diverts power to the rear wheels, or likely a rear-biased all wheel drive system.
A plug-in hybrid CX-80 paired with turbocharged four-cylinder could also be offered in Australia, but both options would price the CX-80 well above the current CX-8.
Pricing for the CX-8 currently commences at $39,910 plus on-road costs for a base Sport grade with the front-drive petrol drivetrain, with an eleven-strong range extending to the $69,920 top-shelf Asaki LE diesel AWD.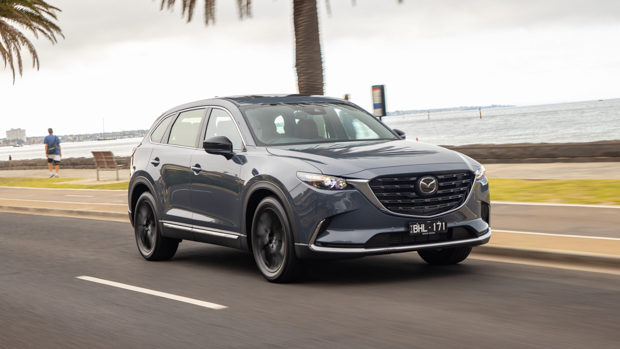 The more sophisticated CX-80 is expected to be priced to compete with large luxury SUVs.
Within Mazda's broad Australian range, the CX-8 is the narrow-body three-row alternative to the flagship CX-9.
Chasing Cars understands the CX-9 will run for another two years in the North American market, which, alongside Australia, is a pivotal market for the large SUV.
While the CX-8 and CX-80 narrow-body large SUVs will sit alongside one another, the likely end of the CX-9's lifespan in the US paves the way for the forthcoming petrol-engined CX-90 to become the undisputed flagship Mazda in years to come.
Mazda CX-8 2022: prices in Australia
All prices listed are before on-road costs.
CX-8 Sport Petrol FWD: $39,910
CX-8 Touring Petrol FWD: $46,590
CX-8 Sport Diesel AWD: $46,910
CX-8 Touring SP Petrol FWD: $47,790
CX-8 Touring Diesel AWD: $53,590
CX-8 Touring SP Diesel AWD: $54,790
CX-8 GT Diesel FWD: $59,290
CX-8 Asaki Diesel FWD: $59,290
CX-8 GT Diesel AWD: $63,290
CX-8 Asaki Diesel AWD: $66,790
CX-8 Asaki LE Diesel AWD: $69,920