We know a lot about the upcoming Kia EV9 large electric SUV, but what we don't know yet is a pretty crucial part: the price. 
We've had some hints from Kia Australia, however, that leads us towards a $100,000 price for the flagship EV9 GT-Line. 
Chasing Cars editor Tom Baker spoke to Kia Australia earlier in the week who said that the Kia EV9 would not be as expensive as the current Toyota Land Cruiser 300 Series Sahara which is priced from $135,000 before on-road costs.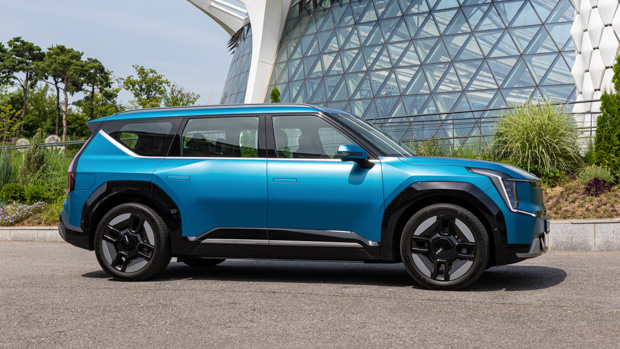 We can estimate that the Kia EV9 could sit around the $100,000-$130,000 ballpark in flagship guise.
The Kia EV9 is expected to go on sale in Australia in October 2023 with official pricing set to be released around this time.
With the Tesla Model X no longer sold in Australia, our market is without a direct competitor in the seven-seat, fully-electric and non-premium segments, with the Mercedes-Benz EQS SUV serving as its closest competitors, albeit at a much higher price point.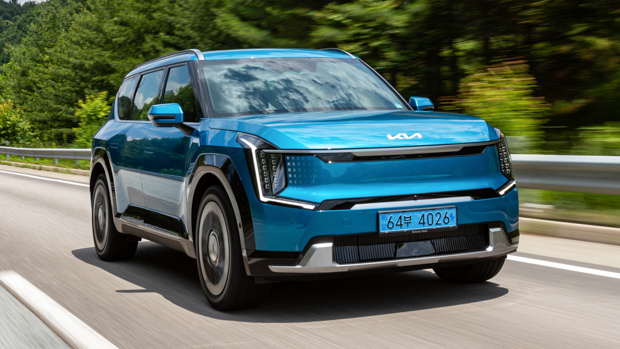 The Kia EV9 in detail
The EV9 is large in its dimensions. It measures in at 5010mm long, up to 1755mm tall and 1980mm wide, with a wheelbase of 3100mm.
This makes the new large electric SUV slightly longer than a Toyota Land Cruiser 300 Series which stretches 4980mm in length, with the Kia also having a longer wheelbase than the Toyota's 2850mm.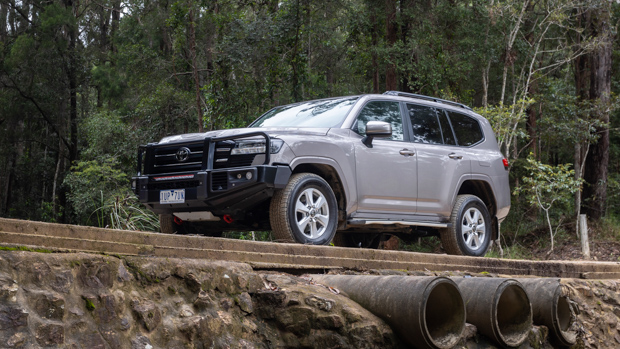 Inside, there will be seven seats for occupants. Overseas, boot space has been measured at 571 litres, which can expand to a significant 2320 litres with all seats folded down.
The upcoming EV9 uses what Kia calls a Panoramic wide display that combines a 12.3-inch touchscreen with a 5.0-inch 'segment display' built for climate control and a 12.3-inch driver's instrument cluster.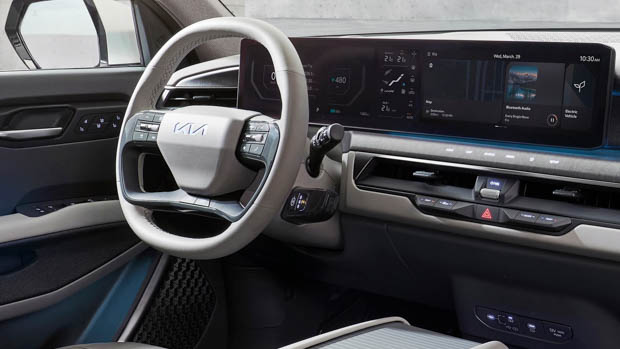 The EV9 uses ultra-fast charging capabilities which Kia claims can charge from 10-80 percent state of charge in "under 25 minutes" – an impressive feat given that it carries a huge 99.8kWh battery in long-range guise, providing a range of around 541km.
Vehicle to load (V2L) functionality is also included, allowing owners to charge and power household appliances and technology devices straight from the vehicle.