Kia Australia has confirmed that the steering and suspension of the upcoming EV9 large electric SUV has been partially developed in Australia for our local conditions, ahead of the model's arrival in October.
Over a period of 44 months, Kia Australia said it developed the EV9 initially in Namyang, South Korea before making its way to Australian roads.
The local arm of the Korean manufacturer has previously completely specified suspension tunes for the Australian market for other EVs such as the EV6 GT and Niro SUVs.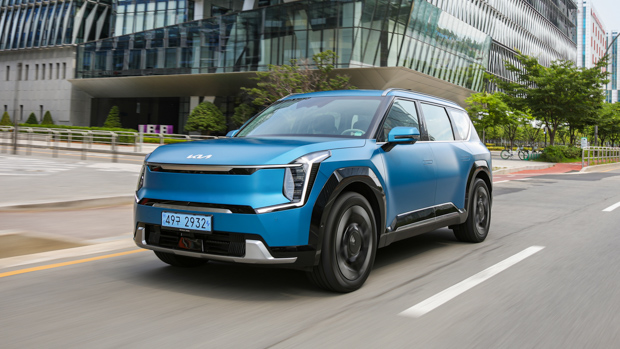 Suspension tuning has proven to be a key challenge for EV manufacturers as many engineers struggle to balance the heavy weight of lithium-ion batteries with a comfortable ride for the driver, an issue further enhanced by Australia's poor road condition.
Roland Rivero, Kia Australia's general manager of product, said that the process was "robust".
"We went through our normal robust program which commenced in Korea followed by detailed damper and steering development on Aussie roads, while collaborating closely with our colleagues from Namyang, who actually came to Australia with our key suppliers to support us throughout the process," Rivero said.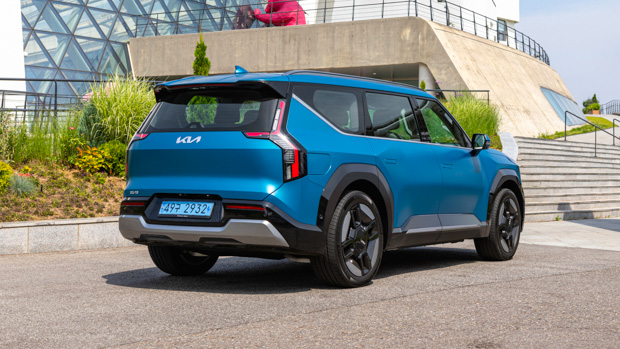 Kia Australia's chief ride and handling engineer, Graeme Gambold, added that "it does a great job absorbing bumps around town and soaks up the rough stuff at higher speeds on typical country roads, whilst maintaining good body control".
According to the South Korean automaker, it's the first time that the E-GMP platform and self-levelling shock absorbers in the rear have been paired together.
Wireless Apple CarPlay to debut on nav-equip models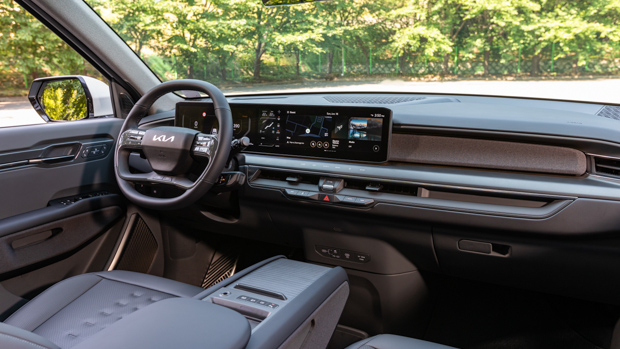 As previously reported by Chasing Cars, the Kia EV9 will be the first model from the Korean brand to offer wireless Apple CarPlay and Android Auto on in-built satellite navigation-equipped models, with the facelifted Sorento large SUV and Carnival people mover to benefit later on.
The sudden upgrade is due to the introduction of Kia's new Connected Car Navigation Cockpit (ccNC) system, which includes over-the-air updates to ensure the EV9 is consistently improved without needing to go to a service centre.
Advanced adaptive cruise control to debut on EV9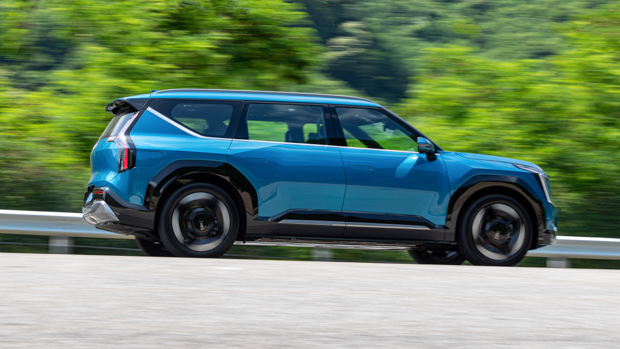 Kia Australia says that the upcoming EV9 will be "the most advanced product in the range" thanks to technologies including highway driving assist 2 and hands-on detection for the driver's steering control.
Highway driving assist works by building on the existing adaptive cruise control system and lane keep assist. The EV9 will be able to change lanes simply by the driver flicking the indicator switch.
The Kia EV9 in brief
The Kia EV9 will be launched in Australia in October, with local pricing still yet to be confirmed but it's expected to cost in excess of $100,000 before on-road costs.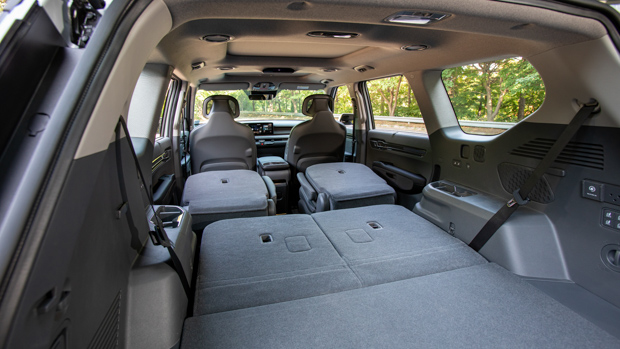 Two battery sizes will be available: a long-range 99.8kWh all-wheel drive variant and a standard-range 76.1kWh rear-wheel drive variant.
Overseas EV9 models have been advertised with a range of up to 541km (WLTP) in long range guise but it remains to be seen what the range will be in Australia.
In flagship long-range AWD guise, the EV9 produces total outputs of 283kW/600Nm, while the standard range rear-wheel drive produces 160kW/350Nm.