After being hit by supply issues that have quashed the sales potential of its highly-regarded EV6, Kia Australia says that it has secured a healthy supply of its incoming three-row EV9 through 2024.
"The supply of EV9 is [going to be] better than the EV6," says Kia Australia's chief executive officer, Damien Meredith.
"We're looking at between 1200 and 1300 units per year."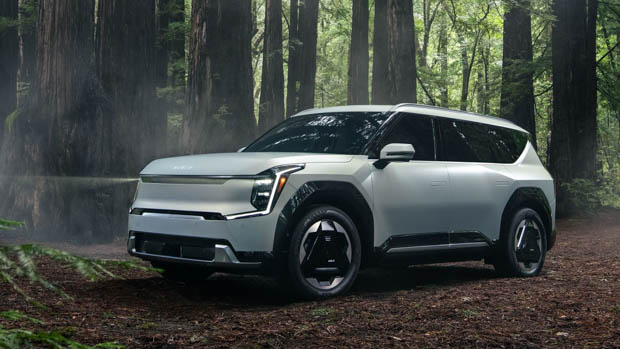 "The EV6 has done a phenomenal job from a halo standpoint, but this [EV9] is going to be even bigger."
Kia states that there have been around 5000 expressions of interest in the new electric seven-seater, though adds that its dealer network has already "sold 50 already" of the EV flagship that has yet to surface in the flesh in showrooms.
Company representatives have also stated that the EV9 is drawing big interest from higher socioeconomic areas than what has traditionally been Kia heartland.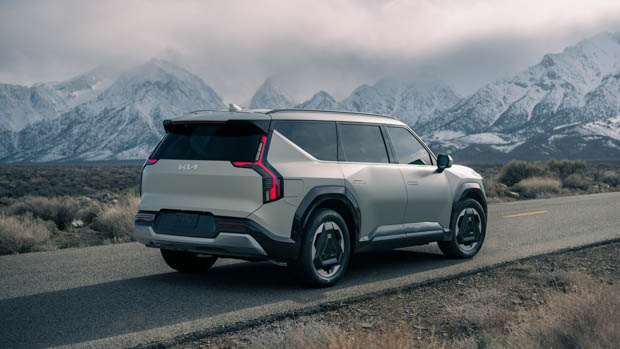 "The desire in our market for a big, big SUV is extremely strong and the kind of interest we're getting from certain suburbs and postcodes is very new."
Set to climb into six-figure territory, the EV9 range is poised to "take the brand upmarket," says Meredith. Although Kia quashes any notion that the lower rungs of this "upper large" range might slip under the current LCT threshold.
EV9 on track for Q4 release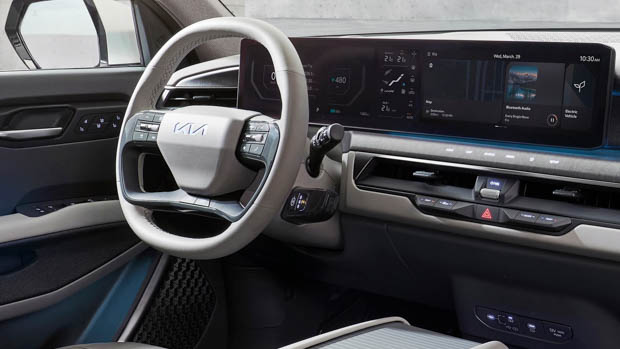 Kia's flagship electric model, slated for September or October release, is set to target over 541km of range in its long-range RWD guise.
The range is set to be offered in single-motor rear-drive or dual-motor all-wheel drive while introducing a huge 99.8kWh battery as its largest option. A 76.1kWh battery is offered in some markets.
In terms of outputs, the three powertrain choices on the global menu include the 160kW/350Nm short-range RWD, the 150kW/350Nm long-range RWD format and a dual-motor AWD good for 283kW/600Nm and claimed 6.0sec 0-100km/h performance.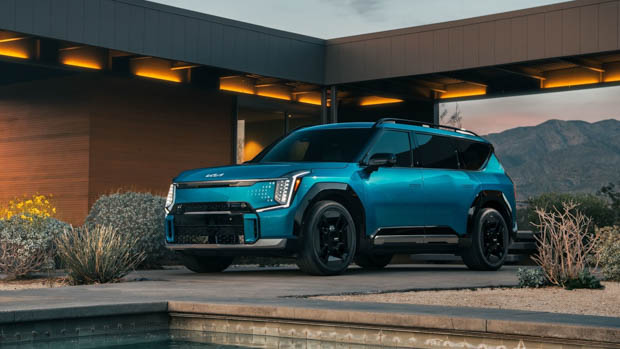 Kia has previewed regular and GT-LIne variants for a range set to offer both six- and seven-seat formats and eventually spawn a high-performance GT version in its lifecycle.
The EV9 sits on Kia's E-GMP platform with 800-volt capability.
While final local specifications are yet to be confirmed, the EV9 is positioned in Kia's vehicle portfolio to be a figurehead of sustainability, offering a variety of 'alternative' materials in its construction as outlined in an earlier report.