As Mazda prepares to launch its first full battery electric vehicle (BEV) in Australia – in the shape of the MX-30 Electric – the brand is closely watching for signals from both government and Australian buyers.
Vinesh Bhindi, Mazda Australia managing director, says that while Australia is behind other developed economies in terms of EV take-up, we are now on the "starter's block" as the range of EVs available locally starts to grow.
A smorgasbord of EVs are on their way for Australian buyers to consider alongside Tesla stalwarts. Alongside the MX-30 Electric, the Audi Q4 e-tron, Mercedes-Benz EQA and Toyota bZ4X have all been locked in for Australia in recent weeks, while the Hyundai Ioniq 5, BMW iX3 and Nissan Ariya are also on the horizon for local launches.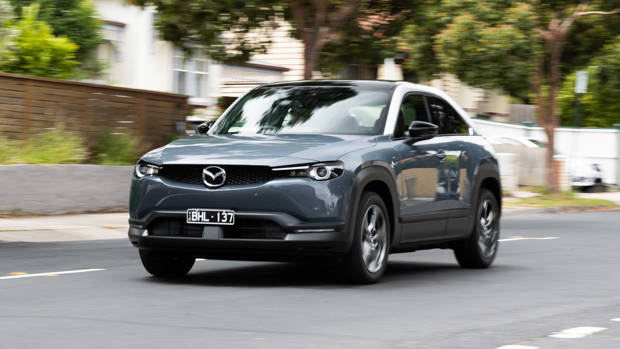 The MX-30 launched earlier this month in petrol mild-hybrid guise (reviewed here), but the main event will be the arrival of the pure-electric iteration of Mazda's latest small SUV around July of this year.
With a mooted 224km of range, the MX-30 will unashamedly sit at the 'city car' end of the EV market but other electric Mazdas are on the agenda as the company observes various world markets.
Alastair Doak, Mazda Australia marketing director, says it is still an easier decision for Hiroshima to send EV stock to markets that generate energy for recharging from green sources.
"Why haven't we got more EVs currently [in Australia]? From well-to-wheel, they're not the easy answer unless they are in Norway, they are in Canada, and even New Zealand – I guess because you have lots of hydro [in the grid]. We'll offer solutions, but we'll offer the correct solution for the specific market."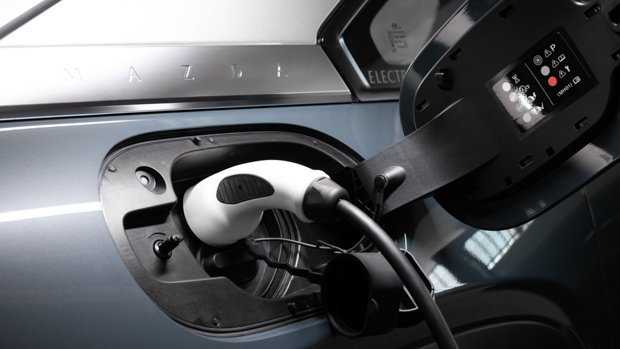 So, why has Australia received the MX-30 at all?
"We had that conversation with [head office in Japan]," Mr Doak said. "They agreed with us. We said EV take-up in Australia is incredibly small at the moment, but it will absolutely grow. We want to be a part of that conversation."
There was a concern that if Mazda was not selling the MX-30 Electric in Australia, the brand would have insufficient leverage to influence federal and state government initiatives designed to encourage EV take-up.
The Clean Energy Council reports that the share of electricity generation in Australia attributable to renewable sources reached 23.5 per cent in 2020 – nearly double the share of renewables flowing into the grid in 2014.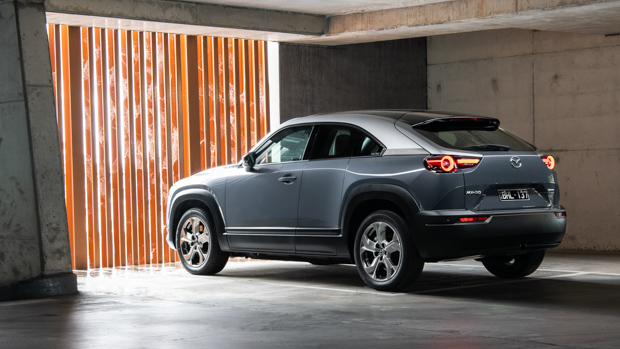 "The good news is that Mazda Corporation has always said they will provide technology that is right for the individual market in terms of energy generation or the energy resources available in that market," said Mr Bhindi.
"If a particular technology is acceptable in Australia, is needed in Australia – or depending on the natural resources and energy that we have – [car manufacturers] like ours will provide the technology to provide a car solution for consumers."
Bhindi's reflections on where Mazda's Hiroshima headquarters are going with EVs express the brand's long-held preference for directing EVs towards markets that produce considerable renewable energy.
For countries like Australia that continue to rely on fossil fuel-generated electricity, the brand has been content to prioritise its broad portfolio of petrol and diesel vehicles as part of a whole-of-life, well-to-wheel strategy.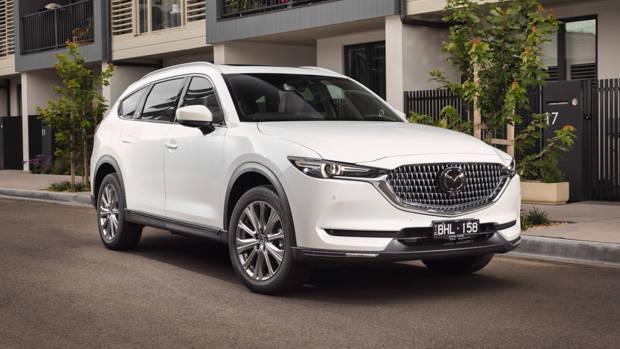 "Mazda's position has always been about a well-to-wheel consideration. It's not about just making the car greener [while] where the energy is generated is not in the equation. That's not the way Mazda has looked at it, and really, [total lifecycle emissions] should be the primary objective – because why are we doing this? What's the purpose?", Mr Bhindi posed.
While Mazda continue to stand behind its diesel SUVs – unlike several rival brands – the brand is starting to shift its language towards a reckoning with the end of combustion vehicles at some point in the future.
"Yes, fossil fuels will run out at some stage," says Bhindi. "But there are other technologies we can talk about. … If you look at some of the hybrid technology takeup, that's been pretty strong, and I think that gives a signal on what consumers are thinking about. We have mild hybrid on offer, we have Skyactiv-X technology on offer, and hopefully in not so far, we will have the rotary range extender we have been talking about."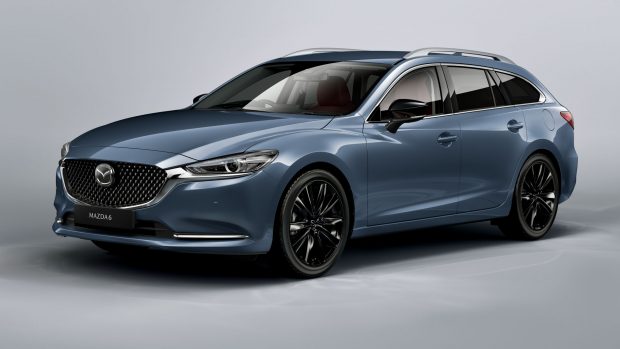 The range extender refers to a third flavour of MX-30 that will be revealed soon, fitted with an electric powertrain plus a small rotary-arranged combustion petrol engine that will act as a generator for the motor, rather than an energy source directly connected to the wheels.
Range extender engines have been seen in Australia before, offered in vehicles like the BMW i3 and Holden Volt. The technology will also be seen locally in the next 12 months with the arrival of the new Nissan Qashqai – albeit not in Mazda's preferred rotary format.
While a number of Mazda EVs are understood to be in development, the brand continues to develop new combustion motors as well.
A new modular inline six-cylinder engine will arrive in the next 24 months in both diesel and petrol applications. There is some chance this engine will be shared with Toyota – perhaps the final new combustion motor the brands utilise in passenger cars.
The Japanese government is canvassing a potential ban on sales of new cars with internal combustion engines by 2035 – fourteen years, or about two product development cycles from now.