Audi has unveiled the 2021 Q4 e-tron midsize SUV which promises to be the brand's most accessible EV yet while packing enough capability to offer little compromise over a combustion-powered equivalent.
The Q4 e-tron is the latest EV in Audi's range and is offered in a wagon and Sportback bodystyle, similar to the e-tron large SUV and the more traditional Q5 midsize SUV.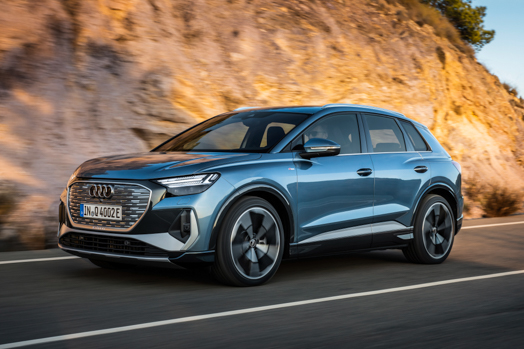 Audi has yet to confirm if the Q4 e-tron will come to Australia, let alone any exact specifications, but the new EV is set to go on sale in Europe this June.
If it does make it to our shores the Audi will go up against a growing lineup of fully-electric midsize SUVs that includes the BMW iX3 and Mercedes-Benz EQC.
Like its big brother the Q4 e-tron has plenty of baseline capability with up to 520km or WLTP-tested range and 125kW DC charging, which can add around 130km of range in 10 minutes if conditions are ideal.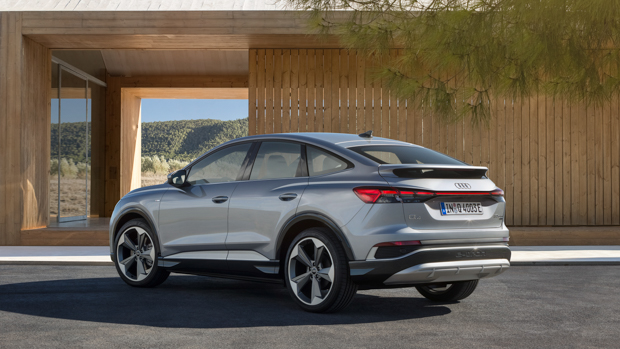 The Q4 e-tron is available with three different drivetrain layouts that use either a smaller 52kWh battery and a larger 77kWh battery, with both cable of 11kW of AC charging.
Kicking off the range is the Q4 35 e-tron with a single motor at the rear making up to 125kW of power and 310Nm of torque, which is matched to the smaller battery giving it 341km (WLTP) of range in the wagon body while the more aerodynamic Sportback achieves 349km (WLTP).
Audi has given the mid-spec Q4 40 e-tron the larger battery which in turn generates slightly more grunt at 150kW/310Nm and achieves the headline figure of 520km of range in Sportback form.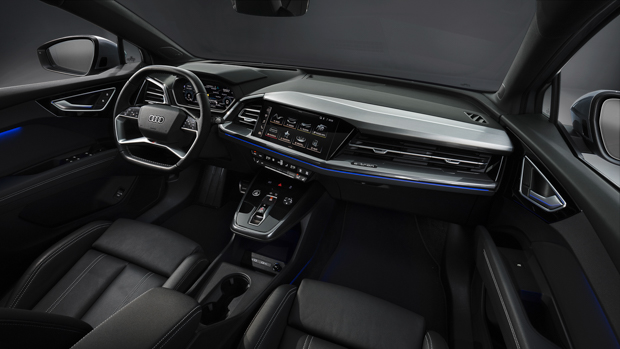 Sitting at the top of the tree is the Q4 50 e-tron which adds an additional 80kW/162Nm electric motor to the front to generate a total of 220kW/460Nm, which is enough to achieve a 0 to 100km/h time of just 6.2 seconds.
Sadly this boost in performance is slightly detrimental to the range, but with a maximum distance of 488km in the wagon and 497km (WLTP) in the Sportback drivers will rarely be left stranded.
Audi says it has fully realised the packaging advantages of an EV powertrain to unlock interior dimensions previously only seen on full-sized SUVs, with ample leg room for the rear passengers and a total of 25-litre of storage in cubbies and bottle holders dotted around the cabin.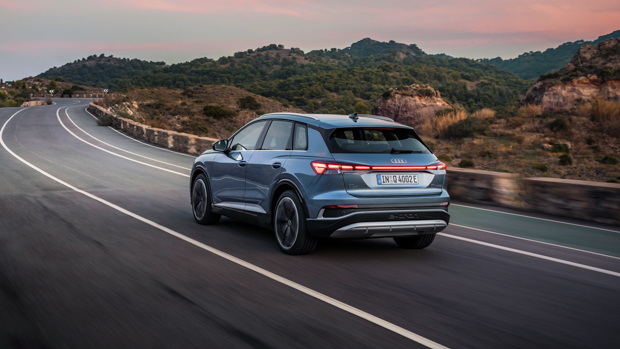 This is backed up with a boot measuring up to 535-litres in the Q4 e-tron Sportback, which opens up further to 1,460-litres when the 40:20:40 folding rear seats are laid down.
Up front, drivers are treated to a 10.25-inch digital instrument cluster as standard which sits adjacent to either a 10.1-inch or optional 11.6-inch touchscreen display.
Similar to the e-tron large SUV and e-tron GT super sedan, the Q4 e-tron features an inbuilt navigation system that helps drivers plan their routes in accordance with the necessary charging infrastructure to help cut down on charging time.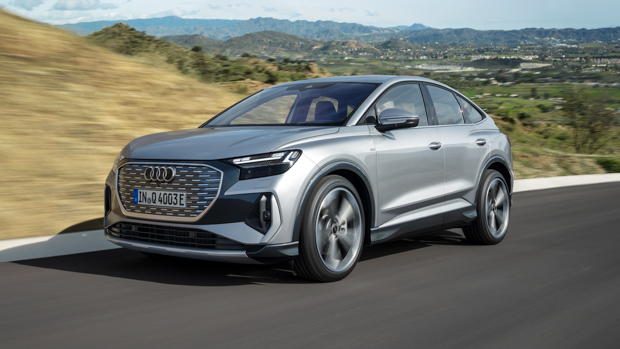 Audi has also risen above many of its competitors and offered the wireless version of Apple CarPlay and Android Auto, which is optional alongside a premium Sonos sound system.
Outside the Q4 e-tron cuts what we believe is a very handsome figure with a wide opening grille and a slathering of silver trimmings around the front bumper and side skirts.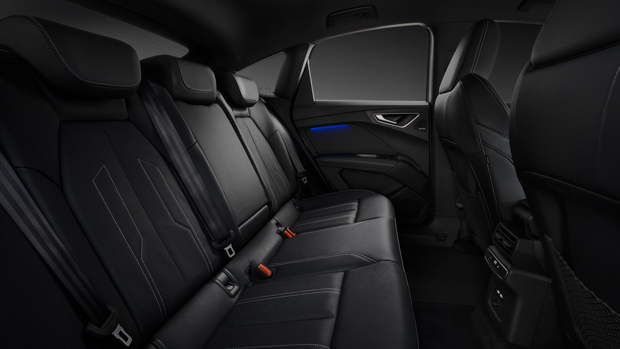 At the rear, Audi has accentuated the rear arches with deep body lines above the window, with the sizable 19 to 21-inch wheel sizes completing the sporty images.
While there is no local confirmation, Audi has priced the Q4 e-tron from €41,900-€54,900 in its home country of Germany, which converts to AUD$64,935- $85,082 at the time of writing.
More details on the Q4 e-tron will be released closer to the official launch.