Despite high fuel prices, hybrids and electric cars continue to struggle in Australia: consumers have favoured efficient diesels and turbo petrols instead, which traditionally offer a more engaging drive. Of course, the Tesla Model S is out to change all that, but at the cheaper end of the market, the Holden Volt soldiers on despite the slow sales.
Revealed overnight in Detroit, the second-generation Chevrolet Volt is a strong contender to be brought to Australia to replace the ageing first-gen car as a member of General Motor's commitment to investing in an import-only Holden from 2017.
For an electric car, the biggest improvement to be made is in range: the US specification improves from 58 kilometres in the old Volt to 80 kilometres in the new one, a 38% improvement. The first-gen Australian car quoted an official range of 87 kilometres, but in our testing we didn't see above 60 kilometres in real life.
So the range boost is a good thing.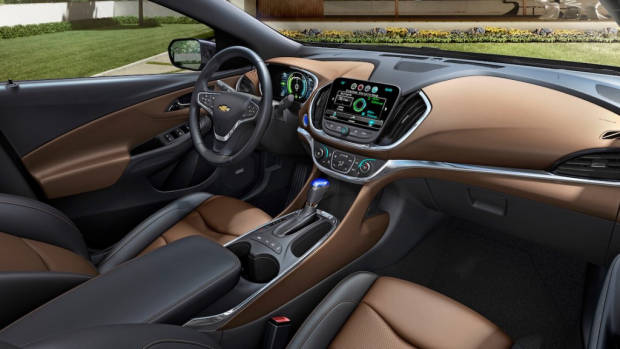 But the new Volt is also lighter by 10 kilograms – and faster, by more than half a second, sprinting to 100 in about 8.5 seconds.
The Volt is technically a hybrid, supplemented by a new 1.5-litre petrol engine that usually acts as a generator. Both engines working together give a total range of 676 kilometres, although the point is to get you to work and back on electric power alone, which should be truly taken care of if the figure of 80 kilometres translates to real driving conditions.
At $60,000, the Holden Volt remains prohibitively expensive, dearer than the Mitsubishi Outlander PHEV that delivers a more practical SUV body with similar range. Should the second-gen car arrive on our shores, we'd expect a modest discount over the current car to improve its prospects, as it sold under 60 units in 2014.