Launching a highly capable Colorado halo model is just one of the ways Holden will continue to stalk third-place in 4×4 utes, says Holden's product marketing manager Andre Scott.
Speaking with Chasing Cars this week at the launch of the $69,990 Colorado Z71 Xtreme in Coober Pedy, South Australia, Mr Scott laid out a considered approach to improving Colorado sales. 'We want the volume – we want to be number three, but we want to do it playing our game.'
That's a game based around establishing the Colorado's strengths in engine size, driving dynamics, off-roading prowess and Holden's traditional experience in utes, Mr Scott suggests. One thing that won't characterise a future approach is low prices. 'Our game isn't about value for money with Colorado,' Scott said. 'That's a race to the bottom. You've got a lot of new entrants coming into that space, around how much you can jam in at a [low] price'.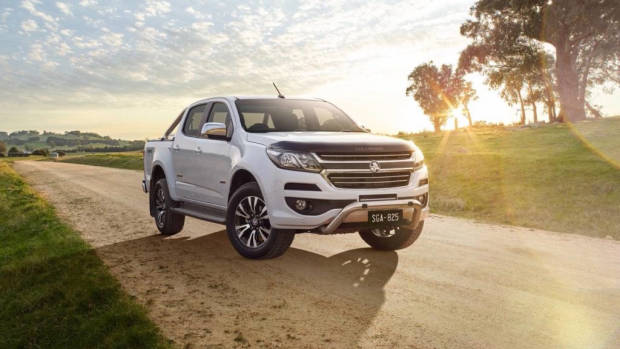 Lower-priced, volume-chasing competitors include new entrants like the LDV T60, which sells for $28,990 driveaway in low-spec form and $34,990 driveaway in high-spec form – but also deeply discounted mainstream utes. One such example is the recently facelifted Mazda BT-50, a vehicle whose driveaway prices in 4×4 dual cab form are discounted by up to an enormous $12,500, including about a $1,500 value thanks to Mazda serving up three years of free servicing – a benefit Holden doesn't offer.
The Chinese-made LDV is placed tenth (1,875 sales year-to-date) and the Thai Mazda eighth (6164 sales), but their sales amount to an annoyance in Holden's quest to find more homes for Colorado.
Despite Holden's aversion to chasing volume, some concessions are made to value for money. At key points, the Colorado matches or even undercuts the BT-50: the entry-level Colorado LS is $39,990 (a match for the BT-50 XT), the mid-specification LT is $41,990 driveaway (undercutting the Mazda by $5,000, though with less kit), while the premium LTZ matches the BT-50 GT's $49,990 driveaway.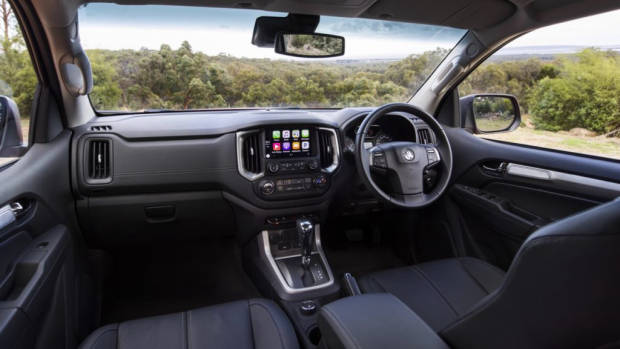 But the halo models in the Colorado lineup – the $54,990 Z71 and the new $69,990 Xtreme – run without any discount. Scott indicates that the thinking behind quite high pricing at the pointy end of the Colorado range is an admission that many buyers cross shop premium grades with similarly priced SUVs, and aren't looking to drive as much of a hard bargain.
When questioned about what unique attributes Colorado brings to the market that could help knock the Triton out of third place, Scott tacks to the incoming marketing line for Holden's pickup: 'not to be outdone'. That's especially evident enginewise, Mr Scott says. 'You can see what's happening in the segment – a 2.8-litre engine is starting to become a big engine; that's a strong position for us…excluding V6, when you look at power and torque, we're unbeaten in those areas.' Only Ford's new 2.0-litre twin-turbo diesel matches the Colorado on torque, while producing slightly more power, at 157kW.
So far this year, the Colorado is one of just two 4×4 utes that has seen its sales decrease – along with the Nissan Navara. By August 2017, Holden had shifted 12,232 units; this year, that figure has fallen by 10% to 11,032 cars. Meanwhile, the current number three ute – the Mitsubishi Triton – has managed to grow year-to-date sales by 12% compared to this time last year, with the figure growing from 13,295 units to 14,914.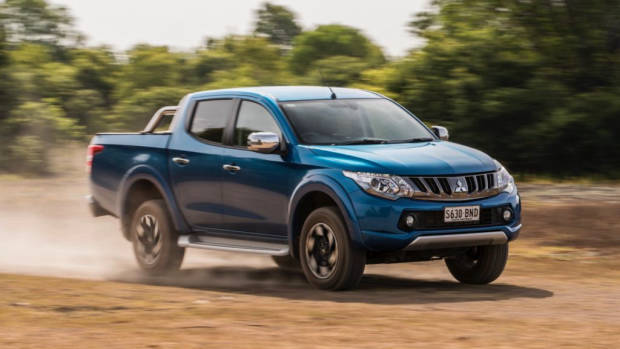 The Mitsubishi Triton, the current holder of third place among 4×4 utes.
The problem for Holden is that the surging Triton is part of a trend. In the total year sales figures for 2017, the Mitsubishi just pipped Holden at the post for third place in 4×4 utes: the Triton beat out the Colorado 20,513 to 19,107 units. But that result for Mitsubishi was up 14% from their 2016 result of 16,353 sales. With the Triton looking strong again in 2018 and the Colorado an outlier that is lagging behind, the chance for Holden to snatch the bronze medal from Mitsubishi looks like a big ask in 2018. If the Colorado is going to displace the Triton, it probably won't happen until next year at the earliest.
A substantial effort it will take – but it all starts with getting the Colorado more visibility and a higher desirability quotient. Special editions will continue to be a part of that strategy, with the Colorado range now topped with the $69,990 driveaway Xtreme. However, further affordable limited edition variants will follow in the footsteps of the LSX dual-cab, a toughened-up version of the base LS that sold for $44,990 driveaway as a manual.
We'll be closely watching the impact of the Xtreme on Colorado sales which, for now, continue to trail those of the Triton – a ute firmly in Holden's sights now that they've declared the goal clearly to be third place in 4×4 utes.