The all-new Holden Commodore Tourer, a competitor to the Subaru Outback and Volkswagen Passat Alltrack, has been revealed today and will be launched in Australia in 2018. The Tourer is a surprise for the 2018 Commodore range, having previously remained unconfirmed by Holden.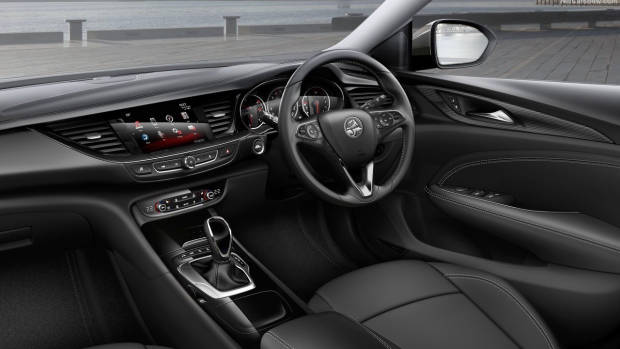 "The next-generation Holden Commodore Tourer gives the range a new level of appeal, combining Australia's love for SUVs with the practicality of a wagon and the driving appeal of a sedan. Whether you're a weekend warrior, or just like the idea of being one, the Commodore Tourer gives our range a new dimension" said Holden's Director – Communications, Sean Poppitt.
"Commodore Tourer comes with a high-tech AWD system and also lets customers select specific driving modes, giving them the flexibility to be able to get off the beaten track – whether that's finding secluded camp spots, quiet surf beaches or boutiques in Bondi."
The Tourer was part of the last-generation Opel Insignia range, though it never made it to Australia. Holden has decided to include it in the new generation of Commodore however, and coincides with the reveal of its North American and European equivalents, the Buick Regal TourX Wagon and Vauxhall/Opel Insignia Country Tourer.
The Commodore Tourer follows the same formula as the hugely successful Subaru Outback – take a traditional wagon, raise its height and add some body cladding. In the case of the Commodore Tourer, its ride height has been raised by 20mm and the cladding earns it an extra 20mm of total length, now at 5006mm.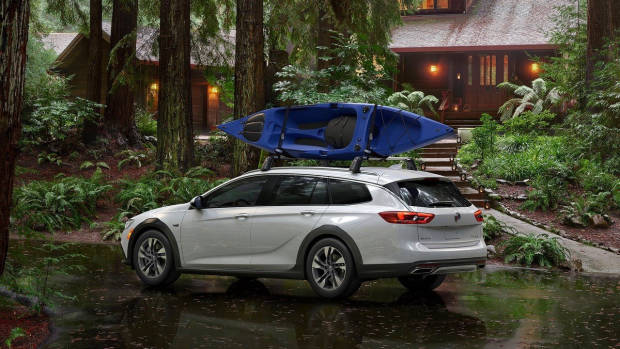 Drivetrain details of the Holden Commodore Tourer have not yet been revealed, though like the Passat Alltrack there may be only one option, a 3.6-litre V6. However, its American and European cousins have earned the 2.0-litre turbo petrol and diesels shared with the liftback version with all-wheel drive, so these may also be available.
Much has been said of Holden's switch from local production for the new Commodore, but regardless of where it is made, the new model promises to be the most technologically advanced of the breed yet.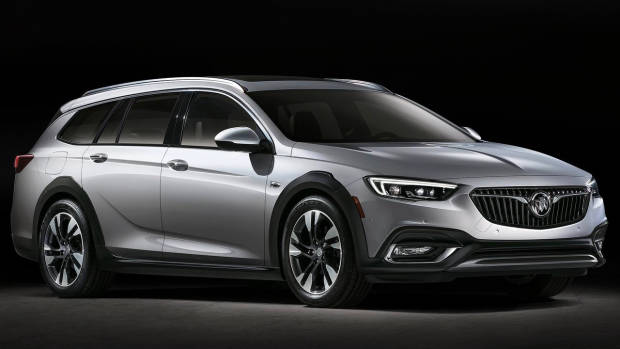 Holden hasn't announced specifications for the NG Commodore as yet, but we know that available equipment will include a torque-vectoring all-wheel drive system on the V6 model, heated/cooled front seats, heated rear seats, IntelliLux adaptive LED headlights and LED tailights, one-touch folding rear seats and active noise cancellation, with boot space rear seats folded quoted as large as 1,640 litres in the wagon.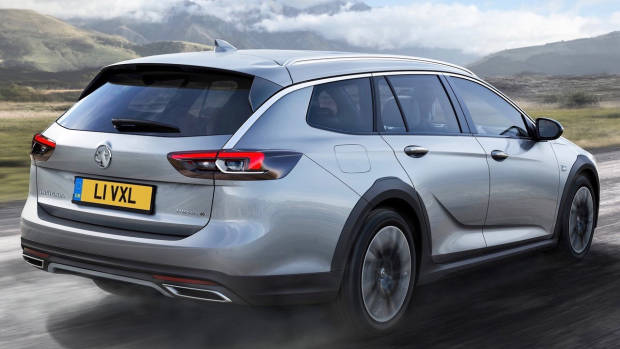 The Tourer competes with other high-riding wagons, including the Subaru Outback, Skoda Octavia Scout, Volvo V90 Cross Country, Audi A4 and A6 Allroads and the new Mercedes-Benz E-Class All-Terrain. It's to be launched at the same time as the Commodore liftback and sportwagon in the first quarter of 2018.
Note: identical European Opel/Vauxhall and North American Buick versions of the Commodore Tourer also pictured.