The days of fast, petrol-powered, high-performance utes are over, according to Holden product marketing manager Andre Scott. Speaking with Chasing Cars at the launch of the new flagship of the Colorado ute range – the diesel-powered Colorado Z71 Xtreme – Scott said he believed "the realities for petrol in a ute, with how utes are used today, are very different for Australian customers."
Scott pointed out that the mixed use of today's pick-up style utes – for family transport, commuting, towing and off-roading – require torquey engines, with efficient turbocharged diesels having a much stronger business case for this heavy-duty use than petrol engines.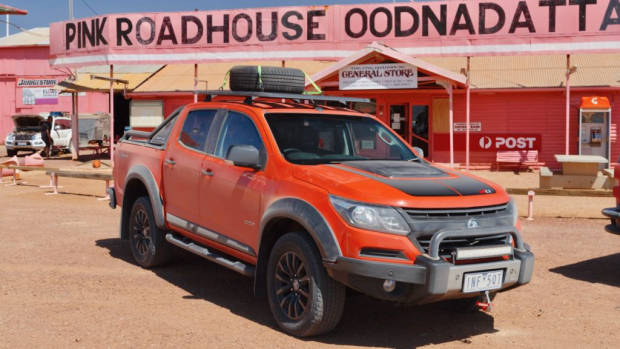 The Holden Colorado's American cousin has a petrol V6, but it isn't offered here
"I always hear a cry-out for bigger engines, and a cohort of customers that want V8, want more power, want bigger engines," said Mr Scott. "I can understand the desire, but I don't see the practical element coming in."
In the United States, the Chevrolet Colorado – a cousin of the Holden but on a different truck platform – is offered with the Australian-market 2.8-litre turbo diesel four-cylinder, but also a 3.6-litre naturally aspirated petrol V6.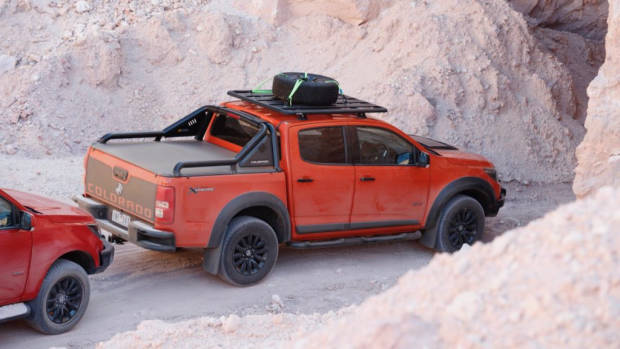 There, the Colorado diesel is rated at 23 miles per gallon combined (10.2L/100km), compared to 19 miles per gallon combined (12.4L/100km) for the petrol V6. For reference, in Australia, the diesel Colorado is rated at 8.7L/100km.
Chevrolet's larger-size pick-up for the American market, the Silverado, is offered with either a petrol V8 or Duramax diesel V8 if purchased in Heavy Duty specification. The 332kW/1234Nm diesel Silverado is being offered for $114,990 in Australia from HSV dealerships. The 268kW/515Nm petrol V8 is not imported here.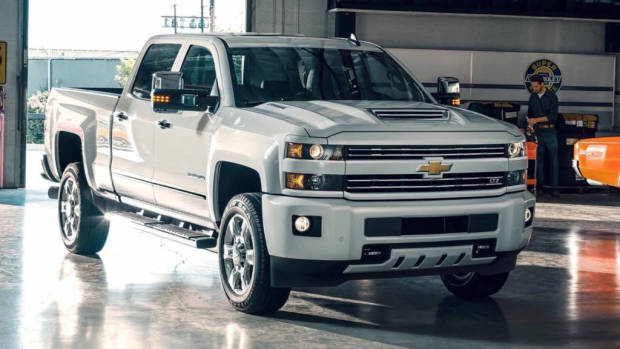 A 1234Nm diesel V8 Chevrolet Silverado is offered in Australia.
While Mr Scott does not foresee petrol power re-entering the midsize ute segment in Australia anytime soon, Holden does see potential for more premium, more expensive Colorado models in future. "I'd never limit Colorado's potential, especially when you're looking at a growing portion of consumers cross-shopping SUVs. I definitely see scope and potential for am more white-collar version," Scott said. We think that a more premium Colorado would need to add an additional layer of refinement to its strong – but gruff – 2.8-litre diesel four-cylinder. It can be done with diesel: Volkswagen's 165kW/550Nm V6-engined Amarok has shown the way.
For now, though, the focus remains wholly on pushing the benefits of the diesel engine as the most appropriate for use in pick-up utes. Whether or not utes will be the exception to the general move away from diesel in other vehicles in Australia, we'll be watching with a keen eye.