Despite the current version only just about to go on sale in Australia, the all-new 2019 Chevrolet Silverado has been revealed at the 2018 North American International Auto Show. In what was somewhat of a truck-fest for 2018, Chevrolet showed off their newest and best Silverado yet, according to the brand.
Headlining the changes to the Silverado include a range of new engines – two V8 petrol units and a new six-cylinder diesel – with new technology and new styling with more aggressive front end styling also on offer. What this means for Australia is unknown, though we imagine that it will be on sale within a year in this country.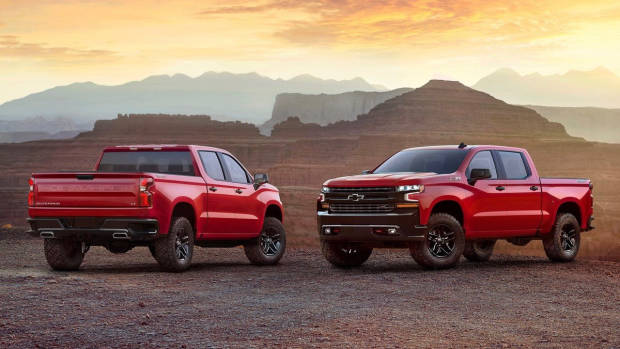 "With the all-new Silverado, we've taken the best truck on the road and made it even better," said Mark Reuss, General Motors executive vice president of Global Product Development, Purchasing and Supply Chain.
"It has a longer wheelbase, more passenger and cargo volume, and yet, thanks to our mixed materials strategy and mass reduction expertise, the new truck is 450 pounds lighter than the current model."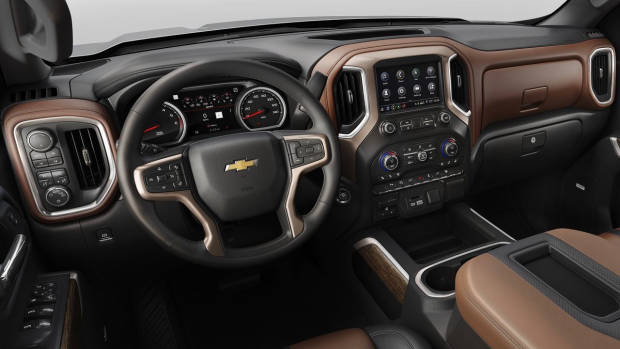 Unlike the 2019 RAM 1500, that was also revealed at the 2018 Detroit Show, the 2019 Chevrolet Silverado arrives with new engines and sits on a new chassis, one that thanks to more use of aluminium, weighs up to 204kg less than the previous model. This is despite a 40mm longer overall length, and even a 100mm longer wheelbase.
The interior of the 2019 Chevrolet Silverado takes a less dramatic turn than the exterior, with an evolutionary interior that looks broadly similar to the current model. That said, new technologies are available with the new Silverado – what they are though, Chevrolet hasn't yet revealed. What the company has revealed however is that the 2019 Chevrolet Silverado is the roomiest version yet, thanks to the increase in dimensions.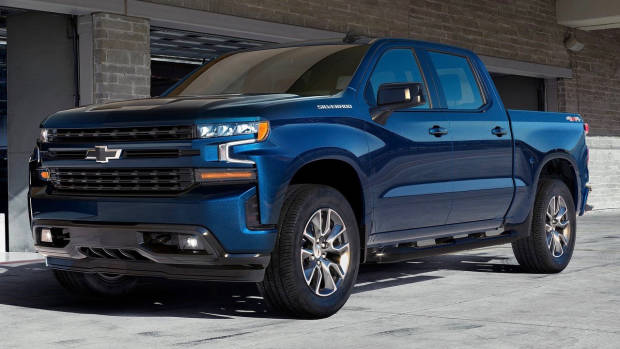 Underneath the bonnet or 'hood' of the 2019 Chevrolet Silverado are a range of new powerplants, though Chevrolet are yet to announce power and fuel economy figures. The entry level model is now powered by a 5.3-litre V8, with a 6.2-litre V8 sitting above it. A Duramax 3.0-litre V6 turbo diesel will be optional, with both it and the larger V8 offering a 10-speed automatic transmission as standard. Both V8s also come with Dynamic Fuel Management, with cylinder deactivation for up to seven of the eight cylinders.
The current generation of Chevrolet Silverado will go on sale in April of 2018 thanks to a deal with Walkinshaw to locally convert the car to right-hand drive. What this means for the future of the model, and when the next generation model will be launched into Australia, is unknown at this stage.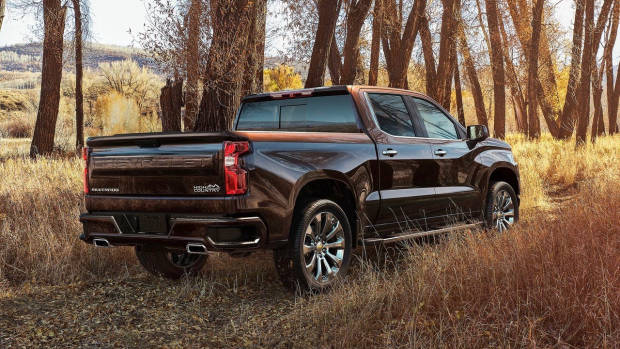 Stay tuned to Chasing Cars for more news from the 2018 North American International Auto Show.