Along with the sad and ungraceful fall of Holden, the Australia arm of General Motors, so went with it some popular products in Australia – temporarily, at least. Emerging from the ashes of Holden almost unscathed is a new entity, named GM Special Vehicles (GMSV), formerly HSV.
The newly-named Australian GM division will continue to serve the local thirst for ever-larger pick-up trucks. It is expanding their catalogue starting with the reconfigured right-hand-drive Chevrolet Silverado 1500 pick-up 'truck'.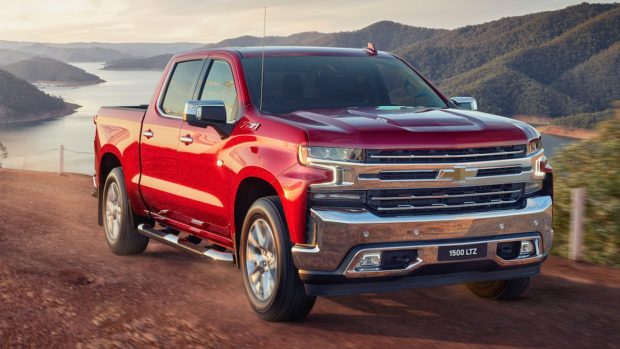 And yes, it is called a 'truck' because this thing is as American as a cheeseburger and fries. The Silverado 1500 will be followed by that car's big daddy, the Silverado 2500 later in 2021.
Along with the Silverado 2500, GMSV has confirmed, despite some conjecture and refunded deposits, that the mid-engined V8-powered Chevrolet Corvette sports car will also be arriving Downunder in right-hand-drive.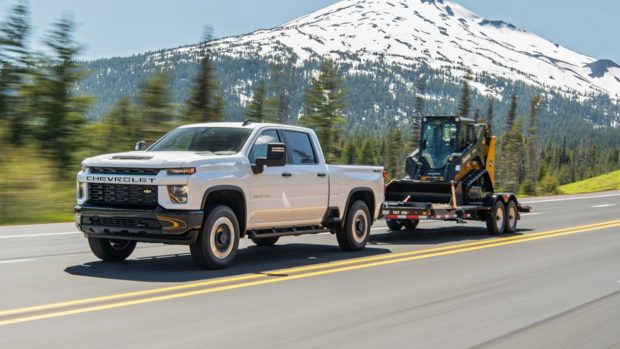 Joanne Stogiannis, director of GMSV said the marque believes "there is significant opportunity in Australia and New Zealand for our iconic North American vehicles to compete in niche segments".
That certainly rings true with vehicles like the Ford Mustang already proving immensely popular. Despite the difficulty and expense of it all, a full-sized RAM pick-up is remarkably a common sight on Sydney roads, too. 
What is going to set the Silverado apart is its powerplant – pure American muscle. A 6.2-litre V8 will sit under the sky-high bonnet of the Silverado 1500 when it arrives Downunder. Outputs are pretty nuts for a truck, with 313kW and 624Nm dished out to all four wheels via a ten-speed automatic transmission.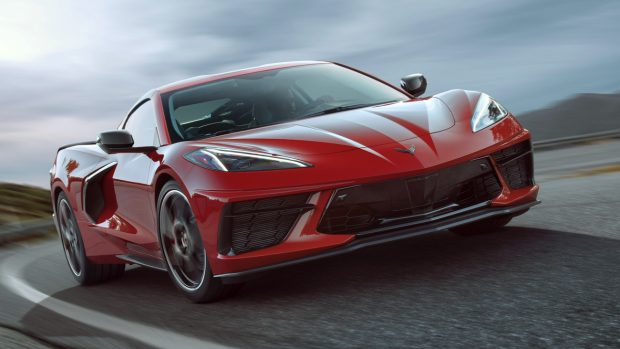 Aside from drinking a lot of fuel, and putting big smiles on owner's faces, the big V8 has some other tricks up its sleeves. Namely the ability to tow up to 4,500kg – 1,000kg more than the standard set by Aussie-size one-tonne utes like the Ford Ranger and Isuzu D-Max. However, the payload for the Silverado 1500 is still capped at around 1,000kg.
In North America, the Silverado is offered with more engine options including a beefy turbo-diesel 'six, and several smaller V8s and V6s for those more concerned about fuel cost. Australia won't be getting these engine choices in the first drop.
Commenting on future options, Ms Stogiannis said "we know that customers are eager to see what other products we will add to our portfolio. We will continue to identify opportunities to add to vehicles where we see the chance to compete in niche segments".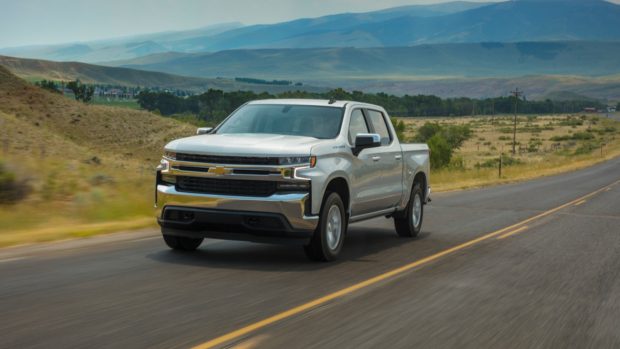 On top of the gas-guzzling motor, the Silverado is stacked with gear, though you'd want it to be considering the asking price will likely be north of $110,000 on the road in Australia. Advanced trailer-sway programs and hitch guidance will prove helpful for those towing racecars or caravans.
Active safety tech includes rear cross-traffic alert, AEB with pedestrian detection, blind-spot monitoring, front and rear parking sensors, and auto headlights. Inside, the seats are leather-appointed, and the infotainment system is capable of running Android Auto and Apple CarPlay without a cable.
For now, those looking for a ute that's bigger than the usual Aussie offering can get excited about the Silverado 1500. Here at Chasing Cars, we're looking forward to the sporty Corvette arriving on our shores.